'We need to change our habits' – interview with ESG Clarity's Natalie Kenway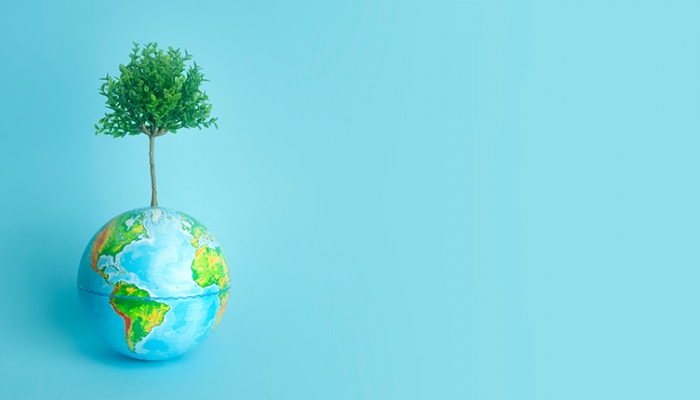 With consumers paying ever more attention to the ethical and environmental provenance of the goods they buy, it is perhaps no surprise to see big companies sit up and take notice.
Environmental, Social and Governance (ESG) has also become an increasingly talked-about subject among investors, who are looking to put their money in companies with less risk and more longevity.
We asked Last Word Media's head of ESG insight Natalie Kenway what's driving this trend and what opportunities exist in the sector.
Why has interest and investment in ESG grown over the last few years, in your opinion?
For two reasons. Firstly, the likes of David Attenborough and Greta Thunberg have raised awareness on the damage we are doing to our planet and that we need to change our habits. Now, individuals want to align the changes in their personal habits and new values with their savings and investment portfolios.
Secondly, consumers, shareholders and regulators are favouring companies that are transitioning to a more sustainable way of operating. There is a very slow realisation, and I think the pandemic accelerated this, that life and our planet are so very precious and we need to address climate change and societal issues head on. As mentioned above, companies that are looking to improve their ESG credentials are future-proofing their business and those that aren't will be left behind/won't exist in years to come.
What, for you, are the chief differences between CSR and ESG?
The fact that I had to Google CSR tells you about the difference in awareness!
I think it's fairly obvious, but ESG encompasses environmental, social and governance and CSR focuses on the social.
Maybe I am wrong on this and if this was face-to-face I would ask more questions about the question!
What big upcoming trends in ESG should UK brands and companies be aware of?
That there is nowhere to hide.
Regulators are stepping up in terms of their requirements and investors will no longer stand for greenwashing. Reports show investors are asking more from the companies they invest in in terms of evidence of ESG – they won't settle for lip service and marketing spiel.
I think it is also important to note that this is covering all three aspects of ESG, whereas some assume they just need to tick the 'environmental' box. Investors now also want to know about treatment of staff, diversity in the workplace, community engagement, executive pay, transparency, voting, accountancy standards, etc.
What ESG initiatives from big brands and companies have been particularly effective this year?
It's good to see investment managers collaborate on things like the Net Zero Asset Managers' initiative, which is something we will be keeping a close eye on, as well as other individual group net zero commitments. We want to see interim targets in these, not just a target for three decades away.
We will also be looking at the C-suite and their approach to ESG. We think it should be tied to boards' responsibilities and remuneration to be truly credible.
In your opinion, what should a big brand or organisation do if a spokesperson or brand ambassador no longer aligns with their ESG aims?
Fire them! See answer to above question.
Do you find contributions from PRs useful for any part of your work? If so, what kind of contributions would you welcome, and how/when would you prefer to receive them?
Pitches are always welcome! But what would be very useful is if PRs could check if it's something A) relevant to fund selectors and B) not ground we have already covered.
Many assume that we will cover any ESG story but we are bombarded with emails and pitches every day – we have to be very selective. We are looking for the newest angles from the most senior industry experts.
For example, at the start of the pandemic we covered how it had focused the spotlight on the 'S' of ESG. Over a year later, we are still getting pitches on this topic.
Have a look at the website, run a quick search of the topic you want to discuss with us and see if you can put a new slant or opinion on it. That would be so very helpful.
Which organisations and companies are doing great things in ESG, and what should other orgs be learning from them?
I was really impressed with Robeco after interviewing senior management there recently in terms of their approach to impact investing but also their candidness around not being able to tackle climate change single-handedly; the firm is actively looking for other investment managers to partner with on this.
Groups such as BNP Paribas, BNY Mellon and BMO GAM have been quite innovative in their fund launches and at the smaller end of the scale I have enjoyed hearing insights from Tribe Impact Capital and Snowball.
In terms of reports, Morningstar has produced some great analyses of SFDR and the global sustainable fund market and Jefferies is another one that stands out.
I am also interested in how vocal groups are being and using their votes to force companies to think about climate change and diversity; Legal & General, Rathbones, Federated Hermes come to mind and, again, BMO GAM.
Just how important are ethics and moral choices for consumers in the modern marketplace?
We are seeing consumers increasingly make purchases based on their ethics and morals across all sectors. Just look at how many fashion brands are launching sustainable ranges, the number of food providers bringing plant-based products to the market, the adoption of electric cars and renewable energy providers in the home. This is all happening because the demand is there; this is only moving in one direction.
For more on Environmental, Social and Governance, check out these 5 reasons ESG policy needs to be part of your planning, advice from this year's PRFest on keeping PR sustainable and statistics on the growing importance of ethical business. 
https://www.vuelio.com/uk/wp-content/uploads/2021/08/ESG-Clarity-Vuelio.jpg
430
760
Seamus Hasson
https://www.vuelio.com/uk/wp-content/uploads/2023/09/vuelio-logo-200px.png
Seamus Hasson
2021-08-17 14:07:01
2021-08-17 14:30:56
'We need to change our habits' – interview with ESG Clarity's Natalie Kenway