What does Liz Truss's victory mean for climate policy?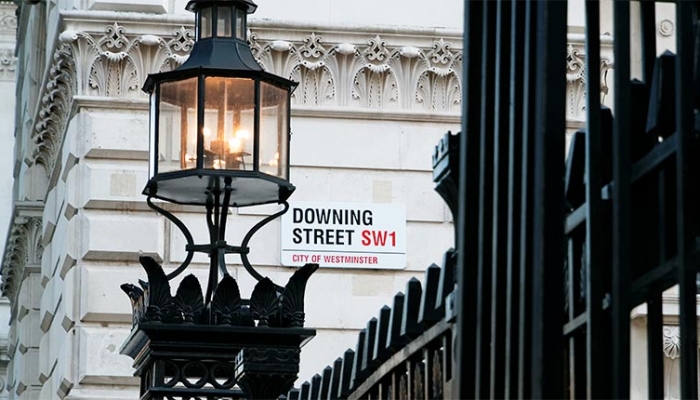 Many shared their confusion online at the sight of a Liz Truss campaign bus driving around Westminster with a depiction of the new Prime Minister photoshopped onto a Union Jack, next to a plate of baked beans, with a promise of a "citizens' assembly to fix climate & costs". This unexpected environmental commitment was accompanied by a Government press release that would fool most people who stumbled across it. To many people's disappointment, it emerged to be an elaborate stunt by activists. On the same day, Truss promised during PMQs to expand supply of North Sea oil and gas to tackle the energy crisis, fueling worries about the new Government's intentions for handling the climate crisis.
Despite Truss's reiteration of support for the Government's 2050 net zero pledge, the International Energy Agency has said that net zero cannot be achieved unless there is a commitment to no new oil and gas, something expansion of North Sea oil and gas clearly conflicts with. Keir Starmer criticised the Prime Minister yesterday for refusing to introduce a windfall tax on oil and gas profits which she argued is not conducive to business. Truss has also committed to scrapping green levies on energy bills and green regulation, and committed to ending the UK-wide moratorium on fracking – a process which leaks methane into the atmosphere and causes air, water and sound pollution. Her strongest commitment to alternative energy has been on new nuclear, an option that is highly contested on environmental grounds.
Appointments to Truss's new cabinet have caused more worry, with the promotion of Ranil Jayawardena to Secretary of State for Environment, Food and Rural Affairs, and Jacob Rees-Mogg to Secretary of State for Business, Energy and Industrial Strategy. GreenPeace have said Rees-Mogg should be the 'last person' in charge of the energy brief, with a history of climate denialism, support for fracking and desire to squeeze 'every last drop' of oil from the North Sea. Meanwhile, Jayawardena has publicly criticised the use of rural large-scale solar farms and has a voting record which consistently votes against measures to prevent climate change. The Conservative Party itself is split when it comes to net zero, with two rival groups emerging this year: the Net Zero Scrutiny Group and Net Zero Support Group. Chris Skidmore MP, founder of the Support Group, has launched a UK tour today in defence of green policies, and Alok Sharma has been reappointed COP26 president despite being regarded as relatively proactive on climate policy.
On top of internal disagreements, external pressure is inevitable, especially with COP27 in Egypt at the end of the year. There is likely to be further pressure from developing countries, particularly within the context of worsening global extreme weather (as seen with flooding in Pakistan) and the continued failure for western countries to commit £100bn of annual funding for mitigation and adaptation. Whatever Truss's intended focus, it is clear that climate policy is a key topic within political discussion on the international stage, within UK politics and inside the Conservative party, which could make it increasingly hard for the new Prime Minister to ignore.
For more news from the political and public affairs sector, sign up to Vuelio's Friday newsletter Point of Order.
https://www.vuelio.com/uk/wp-content/uploads/2022/09/Downing-Street.jpg
430
760
Sian Smith
https://www.vuelio.com/uk/wp-content/uploads/2019/09/vuelio-logo.png
Sian Smith
2022-09-08 14:29:10
2022-09-08 14:29:10
What does Liz Truss's victory mean for climate policy?