What journalists want from PRs and how Vuelio can help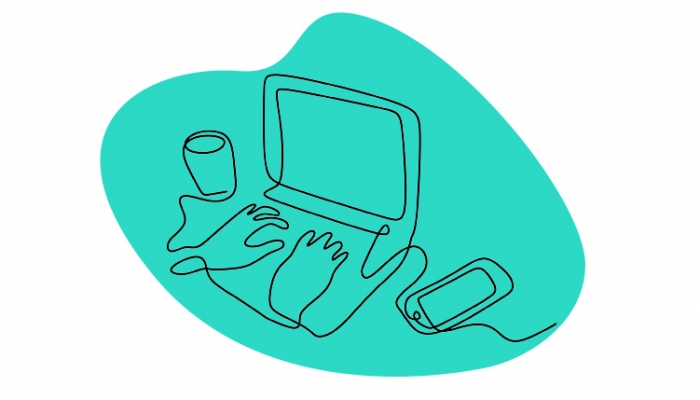 We asked four journalists working across consumer, national press and broadcast what they want from PRs and comms people during our recent Journalist Voices by Vuelio event.
Below are the tips shared by The Daily Telegraph's Yolanthe Fawehinmi, Marie Claire's Ally Head and freelance journalists Isabella Silvers and Hannah Ajala and how Vuelio can help.
Watch the full Journalist Voices by Vuelio event here.
Journalists want…
1) …PRs to understand their interests
Communicating and connecting with people is at the heart of the journalist job, but there are plenty of places for them to do this – how do you find the right channel for getting in touch?
How Vuelio can help: Find out where journalists are communicating and connecting with their audiences by checking out what they are writing on social media alongside their bylines. The Vuelio Media Database provides access to journalist Twitter feeds alongside their recent articles. You can also see (and search by) their recently published articles, or for more detail, Media Monitoring gives a deeper look at what they are writing about your brand, your client or your brief.
2) …contact at the right time of day or night
Each journalist will have their task lists organised uniquely. For staff journalists, editorial meetings, interviews and filing to deadline will break up their day and keep them away from checking inboxes or DMs. For freelancers, each day (or evening, or night) is likely to be completely different.
How Vuelio can help: Grab journalist attention when it is most likely to be free and open to useful opportunities and contributions by seeing when they are active on Twitter as well as their working patterns. Cast a wider net by searching journalists' tweets by keywords and add your own notes to profiles if you learn something new.
3) …responses to their requests
Even during times when you or your team aren't doing media outreach, opportunities are out there. Some journalists looking for useful information tweet what they need, but don't forget…
How Vuelio can help: Get exclusive requests from all sectors of the UK media straight through to your inbox with the ResponseSource Journalist Enquiry Service, in digest emails or as they are submitted throughout the day.
4) …relevant and topical contributions
Mail merged mass press release distribution is old-fashioned and ineffective – journalists receive hundreds of emails a day and do not want to be spammed with information they will delete. Make sure what you have to offer is something they might actually want to write about.
How Vuelio can help: Search journalist profile information for the specific beats they cover, including topics of interest, the right way to get in touch and much more. Recent Article Search also allows you to see what they have recently covered, and find journalists who are experts in your field. Unlike many traditional databases that rely on static topic tagging, here you can track down journalists writing on off-beat and unusual subjects that might otherwise be hard to find.
5) …PRs to know what their publication covers
Perhaps you have subscriptions to the publications you want to pitch to and think you know them inside out, but there are a lot of publications that could cover your news. Knowing which regular features would be a good fit for your pitch, as well as when they will be published, can help you plan ahead.
How Vuelio can help: Thousands of Forward Features are listed on the Vuelio Media Database. You can search by topic, industry or keyword and also find detailed information on regular features that might be a good fit for you.
6) …well-researched pitches, not opportunistic attempts
Newsjacking can be effective if done right, but can come across as cheap if done wrong. Rather than receiving an inbox full of similar Christmas-related press releases over the next month, journalists would prefer some deeper thought from PRs.
How Vuelio can help: As well as providing searchable recent articles journalists have written, Vuelio provides a searchable archive for you to research and understand the best angles for your pitch. Monitoring can also be set up to bespoke briefs that change throughout the year so you can stay on top of current trends and speak a common language with your media partners.
7) …brevity
Long press releases with a myriad of images attached will clog up a journalist's inbox quickly. They want information put as concisely and as clearly as possible.
How Vuelio can help: Vuelio Press Release Distribution enables embedded links to aid with engagement and maximise your open rates. To ensure your message is engaging, use our email editor, and track what happens when it hits inboxes from opens to clicks.
8) …a snappy headline
With deadlines getting ever closer and features needing to be filed, journalist have to be quick with picking out stories to cover. Your pitch could get lost in a sea of others if it blends in with a generic subject line in their inbox.
How Vuelio can help: At this point, you have found the journalists who are covering your topic, how they like to be contacted and when and what information they want from you. Now you just need to grab their interest – consider subject lines and test if these work with Vuelio's email tracking tools. You can also check on the reception your outreach received on each contact's profile – hopefully the start of a mutually beneficial PR-media relationship.
Thank you to London Filmed for providing the AV for this event: Londonfilmed.com. 
For more on Vuelio services that can help with your media outreach, check out information on our Media Database, Media Monitoring and the ResponseSource Journalist Enquiry Service. Find extra on pitching to the media in our white paper 'How to pitch to journalists'. 
https://www.vuelio.com/uk/wp-content/uploads/2022/11/What-journalists-want-from-PRs.jpg
429
760
Phoebe-Jane Boyd
https://www.vuelio.com/uk/wp-content/uploads/2023/09/vuelio-logo-200px.png
Phoebe-Jane Boyd
2022-11-21 10:59:00
2022-11-23 15:29:57
What journalists want from PRs and how Vuelio can help