Will the Online Safety Bill keep journalism safe alongside its audience?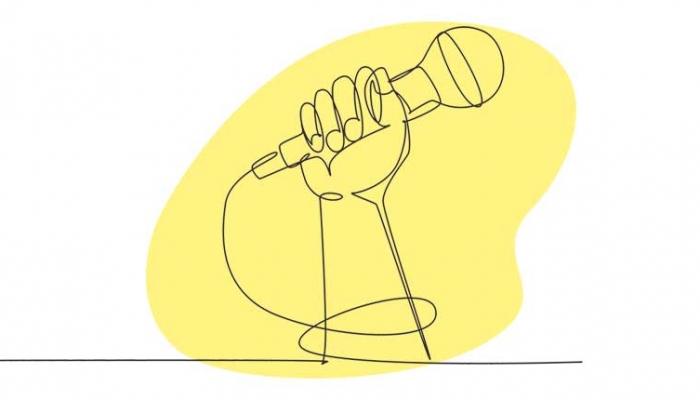 News avoidance and mistrust in the media is at a high – perhaps no shock when considering the negative impacts of misinformation and harmful content to audiences across the globe.
Will the Online Safety Bill (OSB) – dividing many journalists and press regulators – ultimately be a force for good in the fight against misinformation and audience disengagement? Or could an increase in regulations for digital content come with blocks to free speech and disempowerment of a public in need of information?
Vuelio teamed up with Prospect magazine for the fringe panel 'Does the Online Safety Bill support good journalism?' during this year's Conservative Party Conference to uncover the bill's potential impacts and opportunities.
Chaired by Prospect's Alan Rusbridger, the panel featured insight from speakers Damian Collins MP, Matthew Lesh from the Institute of Economic Affairs and Keele University's Dr Laura Higson-Bliss.
While the OSB's remit is chiefly to protect the public from online harms, every panelist acknowledged its complications for the media. In 2022, online content comes to its audiences through a variety of formats – not just news websites and streaming platforms, but their comment sections, affiliated and unaffliated social media accounts and private messaging platforms like WhatsApp.
Knowledge of the legalities involved in sharing stories on social media channels is already a must-have for reporters wanting to avoid missteps that could be ruled as criminal, and the UK publishing industry already has legal regulations in place – where will journalism benefit from the Bill?
Holding social media to account
'Everyone around the world is trying to grapple with this problem of online harms,' said Collins – Minister for the Bill and a member of the Facebook Oversight Board.
'There is a debate on whether Facebook is a platform, or a publisher. The users are creating the content here, but the key area is liability – the curation of the experience. Companies – the platforms – have responsibility for that. These are business decisions companies are making and should be held responsible for.'
'There is accountability and liability already within the media industry – the editor of a newspaper has personal liability for what is in it, even the adverts. The addition of liability elsewhere would be a significant improvement for journalism'.
Where the current lack of these regulations fails the media, according to the MP, is in the danger of companies removing whatever content they want, when they want – the possibility of free speech being impinged while harmful content could be missed, left online and easily accessed.
'Tech companies hide behind public statements that are very unclear. Companies make promises, but do those promises reflect what is actually going on?'
Using the example of YouTube's removal of the TalkRadio show, Collins highlighted the nature of news as timely; arbitrary strikes and takedowns by businesses outside of publishing can remove time-sensitive news until it is no longer of use or interest.
'For the news industry, the ability for platforms to start striking things down is very damaging,' said Collins.
Freedom of speech: A unintended casualty of the Online Safety Bill?
Keele University's Dr Laura Higson-Bliss raised the ambiguity of the bill, particularly around content deemed 'awful but lawful'.
'I have issues with a governing body telling adults what is harmful to them. How do we enact change in society if we create separate echo chambers? How can we then challenge those views? It is important that we protect that ability to challenge in the open,' argued Higson-Bliss.
'The Government say the goal of this Bill is to make the UK the safest place to be online, but that comes at the cost of visibility and self-expression,' believes the Institute of Economic Affairs' Matthew Lesh.
'By aiming for safety, we are sacrificing our basic ideals of free speech. This will have a number of unintended consequences – I think it is the intention of the Bill to actually encourage removal. When you threaten companies with fines, what you're doing is lowering the threshold for removals of content. You're baking-in the removal of legal speech'.
Journalism as a protected class
Whether journalism does require more protection than views expressed by the public on digital platforms was a concern expressed by Higson-Bliss and Lesh during the discussion.
'The media can create as much harm as social media, yet it will have protections in this Bill,' said Higson-Bliss. 'We need to look at it again'.
Lesh added: 'I think it is fundamentally unfair to have a privileged class on social media, just because they happen to be a publisher of a mainstream British newspaper. The best way to protect journalism here is to rescope the whole bill and protect everyone's free speech. Journalists are not more entitled to free speech than the rest of us'.
There are more perspectives from journalists and the media in our Insights analysis of why journalists are worried about the Online Safety Bill.
https://www.vuelio.com/uk/wp-content/uploads/2022/10/Vuelio-blog-image-template.jpg
430
760
Phoebe-Jane Boyd
https://www.vuelio.com/uk/wp-content/uploads/2023/09/vuelio-logo-200px.png
Phoebe-Jane Boyd
2022-10-13 09:33:28
2022-11-25 17:36:13
Will the Online Safety Bill keep journalism safe alongside its audience?