Do robot-dogs dream of the metaverse? 3 reasons to get started with Web 3.0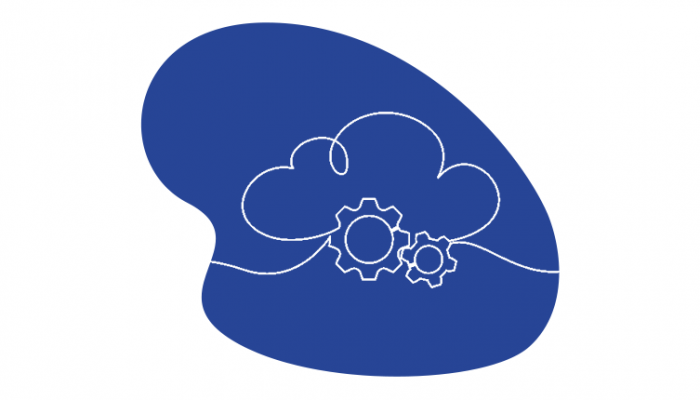 What technology is disrupting the creative industries and shaping the future of the media right now? If all the excited industry reporting and write-ups devoted to it is to be believed, a major disruptor and area of opportunity is the metaverse, or Web 3.0.
As with the emergence of Web 2.0 before it, the media and the PR sector are busy investing, ignoring or desperately trying to understand Web 3.0 and whether it is actually useful for campaigns and comms. Should you be investing time, resources and brain space to the metaverse?
According to Deloitte's chief disruptor Ed Greig, backed up by his robot dog Chip, the answer is yes. During the session 'The tech disrupting the future of media: Metaverse, VR and more…' for Media Tel's The Future of Media, Greig shared why proven capabilities with the metaverse are must-haves for communicators.
The metaverse is the attention grabber du jour
After demonstrating Chip the robot dog's ability to traverse stairs backwards, Greig admitted the robot's links to the subject of his panel talk with host Omar Oakes were 'tenuous' at best but that 'a robot is a useful tool for getting attention'. Capabilities with the metaverse and Web 3.0 is the same – a way to get attention.
The metaverse is a regularly-covered topic in industry reads like PRWeek, Campaign, The Drum and our own PR Pulse. It is a subject of great skepticism, suspicion and excitement. Your clients or brand mates will likely have heard something about it, or if they have not, it is a shiny new potential to tempt them with. Particularly if they want to engage Gen Z or the even younger Gen Alpha.
Web 3.0 is another way to connect and engage your audience
'A greater degree of human connection is very powerful' said Greig – when all the hyperbole about emerging technologies is stripped away, the metaverse is, in essence, another 'opportunity for people to interact with others and be themselves'. Authentic and immersive interaction – what is more powerful than that for a communicator?
'The metaverse is another space for people to connect with their passions,' Greig explained.
For those struggling with the visuals they have seen that may not look too impressive, Web 3.0 can be thought of as a more visual version of the chatrooms of Web 2.0 or the WhatsApp groups you have with your friends and family:
'It is the internet, you know – just more immersive. If anyone says anything more complicated than that, they're trying to sell you something. Or they're bullshitting'.
'The most useful way of preparing yourself for learning about Web 3.0 is to consider what you wish you would have known about Web 2.0 back in 2004. Just avoid making the same mistakes.'
Other industry greats are already doing it – but it is not too late to get started
Brands that have already successfully invested in and entered the metaverse include Nike – 'Their approach was good and they are testing and learning – not afraid to kill something if it is not working,' said Greig – and ITV. No boats have been missed, however – if you watched the recent Meta announcement of legs and feet in its own Web 3.0 platform, you know there is still far to go with its development…
'We are always in a test and learn phase,' said Greig when talking about the creative industry's relationship with technology.
'For my clients, Web 3.0 is less a solution, but instead a test, a new channel. Is your organisation adaptable for this new channel? If not, you are going to struggle. This is about honing your organisation to be able to experiment.
'Fall in love with the problem and not the solution. Engaging with and understanding the metaverse is about educating yourself and staying agile; being able to pivot when you need to. This is the really important thing about Web 3.0 – an opportunity to stay agile.'
'The tools communicators use are always changing, but the human need they address is the same. Think big, start small and test often'.
For a primer on Web 3.0, read our previous post on the subject How to communicate in the metaverse… Also, what is the metaverse?
Want to engage Gen Z? Download our white paper The PR Guide to communicating with Generation Z.
https://www.vuelio.com/uk/wp-content/uploads/2022/10/metaverse-pr-club.png
430
760
Phoebe-Jane Boyd
https://www.vuelio.com/uk/wp-content/uploads/2023/09/vuelio-logo-200px.png
Phoebe-Jane Boyd
2022-10-17 10:33:27
2022-10-20 09:13:13
Do robot-dogs dream of the metaverse? 3 reasons to get started with Web 3.0