4 Reasons Why Introverts Make Great PRs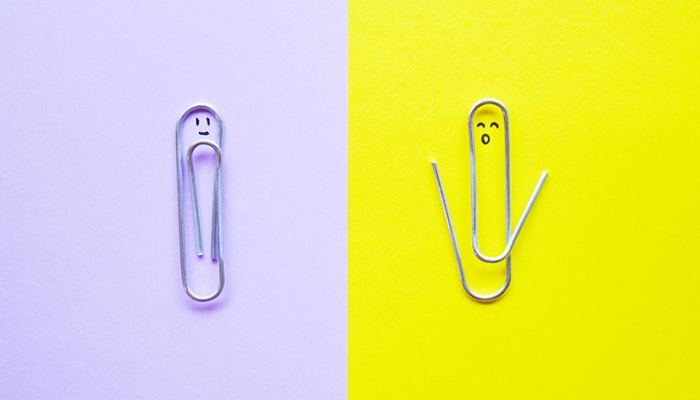 This is a guest post from Prezzybox PR & marketing executive Alex Spencer.
It can sometimes feel like the world of PR is reserved for the extroverted, that those who need time to recharge after social gatherings, events or team meetings aren't best-suited to this competitive environment.
But while I had my reservations when I started my career in PR, as an introvert who much prefers a night in with a blanket, hot chocolate and Netflix binge to a night out, I quickly realised that the qualities I thought would hinder my progress can actually be huge assets.
Here's four important reasons why introverts can make wonderful PRs.
1. Introverts are great reflectors
When starting out in PR, it can seem like charging ahead at full speed is the best way to get your clients or the brand you're working for noticed.
But I quickly learned that this really isn't the case. At Prezzybox, we're big believers in not doing something just because we've always done it. Instead, we slow down, taking the time to reflect on what's worked well in the past, what hasn't, and how we make things better.
We used to send untargeted press releases to hundreds of journalists at a time, resulting in, unsurprisingly, little interest and lots of unsubscribers. We learned from our mistakes and now, we take a more methodical approach to outreach.
Reflecting is what introverts do best, and this is key to honing your communications strategy.
2. Many journalists are introverts too… obviously
It's not that I'm completely against giving a journalist a call. In fact, I've had some very productive conversations with journalists by phone, and some where we compare notes on our incredibly ungrateful cats.
But it's obvious that many journalists prefer to be contacted by email only, and that can be for myriad reasons. Of course, their day is jam-packed and an email usually fits in better with their hectic schedule than a call. But, like the rest of us, all journalists are different. Some will love attending events, meeting PRs and the social side of their job. Others are pretty happy to communicate by email only, and need time, like I do, to spend time alone and recharge.
I've seen many journalists request no calls on their profile because they don't like talking to people. And I don't think many of us would blame them.
3. Introverts are great listeners
Social listening is key to the success of any communications strategy or PR campaign. And if introverts do anything well, it's letting others do the talking. Listening is especially important at events and whenever you're meeting journalists in person, like Prezzybox will be doing next at our first in-person event since January 2020. It can be incredibly tempting to use the short time you may have with them pitching your product, brand or campaign at full speed, with a few short breaths in-between your spiel to avoid collapsing in an exhausted heap on the floor.
But while you certainly need to make the most of the time you have, communicating the salient points in a (hopefully) engaging way, being talked at isn't fun for anyone. Introverts are great at two-way communication, watching for subtle signs in body language and intonation that tell you when you need to slow down, pick up the pace, change topic or let the other person do the talking.
It goes without saying that asking journalists what they're looking for is crucial, before you spend ten minutes pitching your health and wellness brand to a finance journalist.
4. We think before we speak!
They say all press is good press. But brand sentiment is a fragile thing, with one wrong move having the potential to push you off the top spot in minutes. It's wonderful to see so many brands disrupting the market with innovative campaigns, but these have to be well thought-out. Introverts are brilliant at thinking before making moves, and this is exactly what PRs should do in this fast-paced, competitive world.
Thierry Alain, Head of Data Insights at Rise At Seven, shares some brilliant insights into brand sentiment and how quickly this can change over on Twitter. It demonstrates the power of thinking before you speak. Burger King might have gone viral with their 'Women belong in the kitchen' tweet, but it didn't quite have the effect they were hoping for.
The Takeaway
PR is now much more suited to communicators on both sides of the introvert-extrovert spectrum, with the focus for many brands shifting to digital PR and building links. People from all walks of life, with different communication styles will love a career in PR, if they're tenacious, enthusiastic and, perhaps most importantly, resilient. We all know the knock-backs can be tough…
And introverts can bring special qualities to the plate when it comes to getting amazing coverage. Our ability to reflect, to connect with others and think before we speak make us great communicators, and therefore, great PRs.
Provided we're given plenty of time to recharge our batteries, that is. Cuddles with the office dogs also help.
For more on how to engage with journalists in ways they find useful, download our How to Pitch to Journalists white paper here.
Want a more methodical approach to media outreach? Try the Vuelio Media Database, which includes how journalists like to be contacted, the topics they cover and recent article information. Social listening part of your campaign planning? Try out Pulsar's platform of products. 
https://www.vuelio.com/uk/wp-content/uploads/2021/09/Why-introverts-make-great-PRs.jpg
430
760
Phoebe-Jane Boyd
https://www.vuelio.com/uk/wp-content/uploads/2019/09/vuelio-logo.png
Phoebe-Jane Boyd
2021-09-27 09:46:48
2021-09-27 09:46:48
4 Reasons Why Introverts Make Great PRs