5 reasons to consider a PR freelancer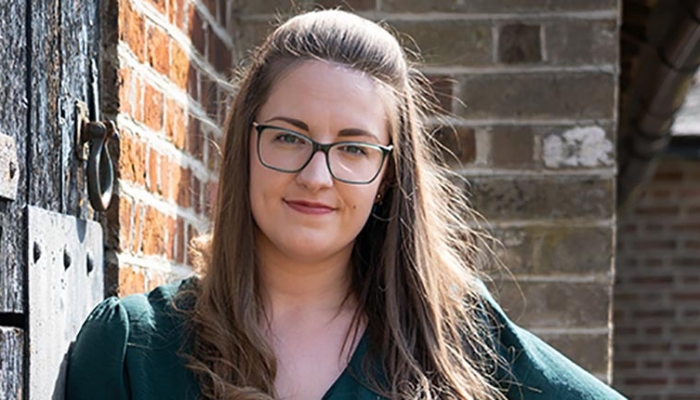 This is a guest post by Fran Griffin, freelance PR consultant, Fran Griffin PR.
Today marks National Freelancers Day, and this is an important awareness date because it recognises a growing community and style of workers in the PR and digital industries.
Having worked agency-side for many years where I employed freelance support, to now, where I am completely freelance myself, I hope to shed some light on the reasons to consider a PR freelancer, and the benefits of doing so.
1. They complement existing PR efforts
It's not necessarily always an either-or decision between a freelancer or a PR agency. A freelancer can be the perfect support hire for a project or busier period.
Perhaps you are a business and have an annual awareness week coming up and want to make noise in the press, or have a new quarterly marketing budget that enables you a PR budget, but not quite enough for a full-time hire?
Similarly, you could be an agency that requires more hands-on support during a busy period or need someone with a certain industry experience or niche contacts to bolster a client's campaign.
Freelancers are flexible and most are used to working in a project style as opposed to retained, so are able to become a temporary or long-term (but part time) team addition to a business or agency.
2. You get a specialist skillset
There are freelancers who offer PR and media relations as a wider spectrum; but a growing number of those who have a background or specialise in other services like social media, influencers or events, too.
A big reason in going freelance for me personally, is that I have both a traditional PR and digital/SEO background. Even though the industry is changing, there are very few agencies that mix both types of PR still or get' both approaches. I can now work with businesses that want either approach, or sometimes both.
3. You benefit from years of finessed media relationships and niche experience
As well as specialisms within skillsets, this also applies to areas of PR work too. You can find a freelancer with really specific experience in the sector you operate in, whether that be as niche as B2B tech PR or consumer beauty, for example. Most freelancers make this career jump away from being an employee after years of working in different agencies, in-house roles, and across multiple industries and sectors, so they can focus on one sector they like best or find most rewarding.
Working with a freelancer that has a relevant PR background means you benefit from tapping into finessed media relationships and journalist connections that can take a business years to build itself.
4. They become an extension of your team and you become a priority
Having direct contact with the person who is handling your PR on the front-line with press, and them also being the same person who reports and measures KPIs, or takes part in ideation, unearths a new level of transparency.
It's always in a freelancer's best interest to make a client relationship work, as referrals, recommendations and repeated client work is often the make-up of their business. So there becomes quite a bit of comfort and reassurance that you will be a priority.
Freelancers are in complete control of their own time, working style, and agenda. This means we get the privilege of picking who we work with and who we say no to as well. If a freelancer doesn't believe your campaign idea is PR-able or possible, they won't undertake the work to later fail, as that's their own reputation on the line.
As a business, you can also tap into their expertise and garner their external feedback and third-person perspective that you usually wouldn't have within your immediate team.
5. There's value for money
Sadly, there is still a bit of a misconception for some that freelancers are just a cheap option because they're significantly less expensive than agencies.
It has to be noted – as a vital key decision factor for those hiring – that the cost of freelance is usually lower than agency fees for obvious reasons like less business overheads or less employees on the campaign/client. You side-step the minimum monthly fees associated with agencies, meaning you can tap into big brand experience by working with just one person, at a fraction of the cost.
Do bear in mind though that cheap is expensive in the long run. You're not only buying into a PR service from a freelancer, you're buying into that person's years of media contacts, strategic insight and experience too!
You can get in touch with Fran Griffin via LinkedIn.
https://www.vuelio.com/uk/wp-content/uploads/2020/06/Fran-Griffin.jpg
430
760
Guest Contributor
https://www.vuelio.com/uk/wp-content/uploads/2019/09/vuelio-logo.png
Guest Contributor
2020-06-18 09:20:23
2020-06-18 09:48:51
5 reasons to consider a PR freelancer