5 Things You Shouldn't Have Missed – 2 March 2018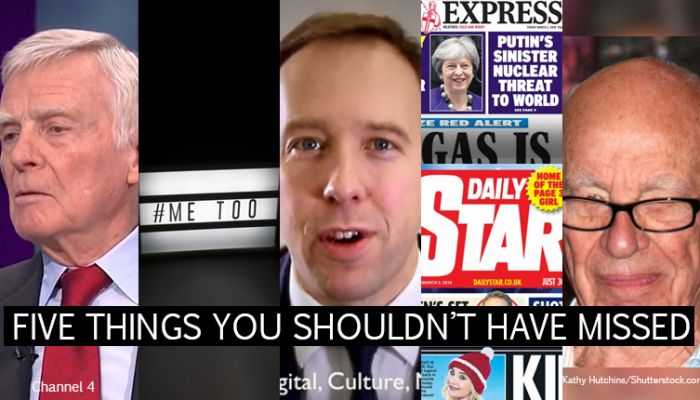 This week's five things includes the sexual harassment survey from PRWeek, the cancellation of Leveson II, Max Mosley's bad week, Comcast's attempt to oust the Murdochs and TWO national newspaper editors departing.
And there's a sneaky sixth for all you PR fans out there.
1. Time's Up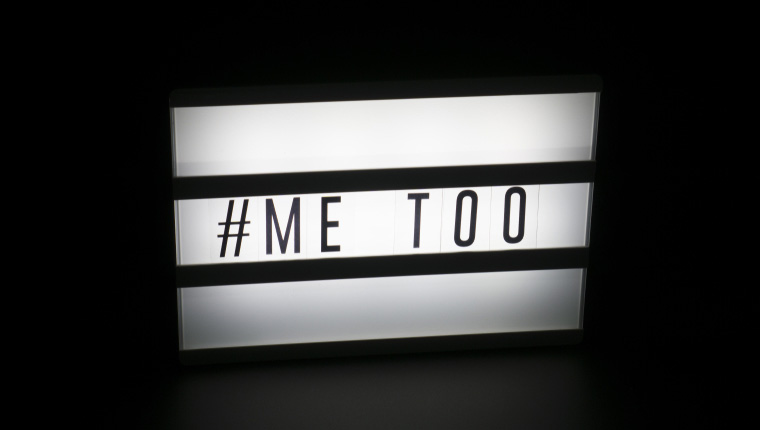 A survey from PRWeek, the PRCA and Women in PR has made for grim reading this week, after it was revealed that a quarter of women in the industry had faced harassment in the last year and one in six had been sexually assaulted. The shocking report also revealed that in nearly 45% of sexual harassment cases, it was a line manager or senior person within the organisation that carried out the offending behaviour, and in over two thirds of all incidents, the organisation took no action.
Bibi Hilton, president of Women in PR said: 'We need employers to review policies and ensure there is a clear course of action for cases of sexual harassment: to train and empower men and women across their organisations in how to report and respond to cases, and to put in place clear codes of conduct for relationships between PROs, clients, journalists and influencers. Above all we need to drive real behaviour change. Failing to act is not acceptable.'
2. Leveson II cancelled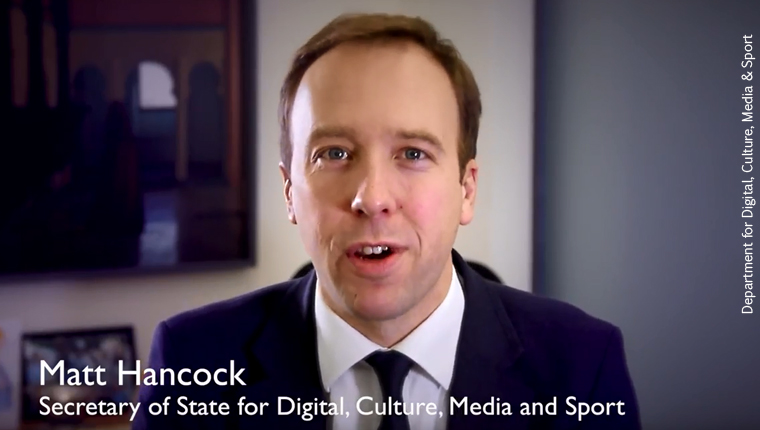 Matt Hancock, the secretary of state for digital, culture, media and sport has officially closed the Leveson inquiry, quashing the hopes of some that the second part would be enacted. Hancock, speaking for the Government, believes the first part of the Inquiry was sufficient in bringing criminal convictions against wrongdoers and creating change within the newspaper industry due to the creation of IPSO (and to a lesser extent IMPRESS).
This a huge win for the press, as the Government has effectively endorsed the none state-backed regulator IPSO, and Hancock even revealed he is going to repeal Section 40 – a controversial piece of legislation that would have seen publishers pay legal fees for accusers in court cases, win or lose. For those that feel they have been victims of press intrusion and corruption, this is disappointing – but with the Government currently waging a publicity war over Brexit, having good relations with the press is a must.
3. Max Mosley's bad week
Only partially related to the above, Max Mosley is having a bad week as he continues his war against the press, and they continue their war against him. Evidence of a racist leaflet Mosley published on behalf of Walter Hesketh (who was running in a by-election for Mosley's father Oswald Mosley's Union Movement) was found by the Daily Mail in archives in Manchester. The disputed leaflet reads 'colour immigration threatens your children's health'. The story led to this excruciating interview with Channel 4's Cathy Newman:
Over the rest of the week, the Mail continued its attack on Mosley, discussing right wing links he allegedly had in the past – inadvertently drawing attention to the paper's own right-wing links from the past.
The row is ongoing, with some members of IMPRESS – which is funded indirectly by Mosley through two charities – saying the revelations have made them reconsider their membership, as the Press Gazette reports.
4. Comcast aims to ruin Murdoch family fun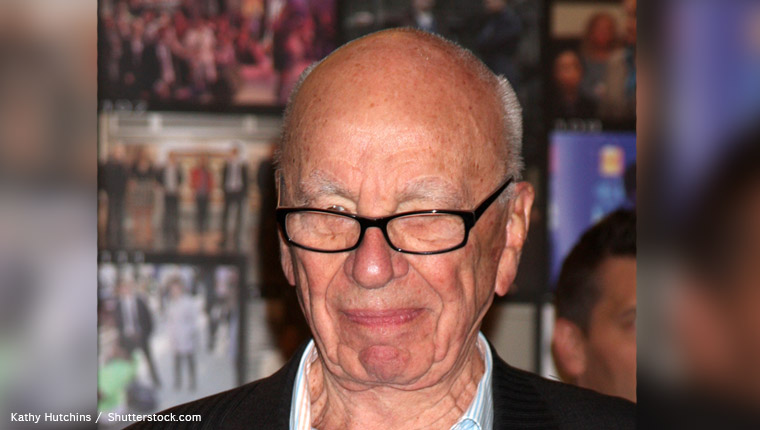 Completely unrelated to any of the above, the Murdoch family's control over their share of the UK media landscape came under threat this week. Giant US corporation Comcast, stomped all over 21st Century Fox's bid to take over the entirety of Sky, with their own, significantly higher, bid. The Murdochs have been attempting to secure Sky since 2016, but have hit multiple snags including the CMA's uneasiness at the level of control over the UK media it would give them and the recent takeover of Fox by Disney.
Comcast's bid may be favourable to the regulators, and a UK Government keen to be seen as open for business post-Brexit, but the Murdoch tradition in UK media is strong so it really could go either way.
5. Two National Newspaper editors quit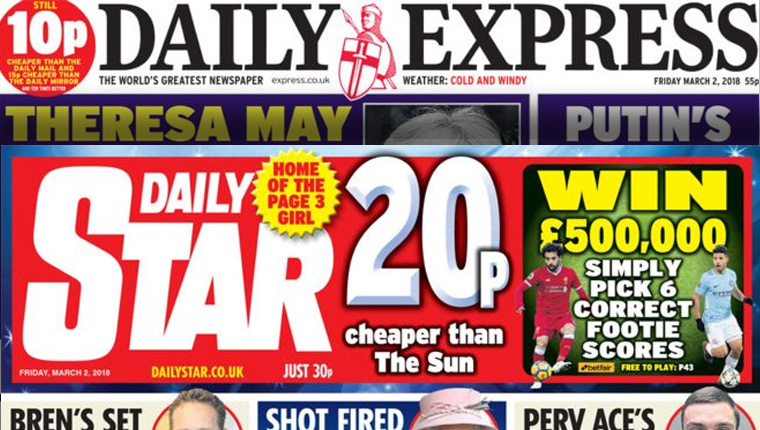 In a shock announcement, two national newspaper editors quit their roles this week, after their papers were acquired by Trinity Mirror. Dawn Neesom, the longest-serving female national newspaper editor (after 15 years in charge) has left her role of editor of the Daily Star to pursue a career as a freelance writer and broadcaster. Hugh Whittow has also left his role of editor of the Daily Express.
The moves led to a raft of changes at the papers, with senior Mirror staff now at the helm of each paper. How this will affect the political independence of each paper remains to be seen, but Mirror CEO Simon Fox remains adamant that his papers will stay on their respective political paths.
6. A sneaky sixth – Top 10 PR Blogs
Where do you go to read the best PR and communications content (other than Vuelio, of course)? If you don't read them already, check out these leading blogs.
https://www.vuelio.com/uk/wp-content/uploads/2018/03/Five-Things-2-March.jpg
430
760
Jake O'Neill
https://www.vuelio.com/uk/wp-content/uploads/2019/09/vuelio-logo.png
Jake O'Neill
2018-03-02 12:14:25
2018-03-02 12:14:25
5 Things You Shouldn't Have Missed – 2 March 2018