6 May Elections: what to expect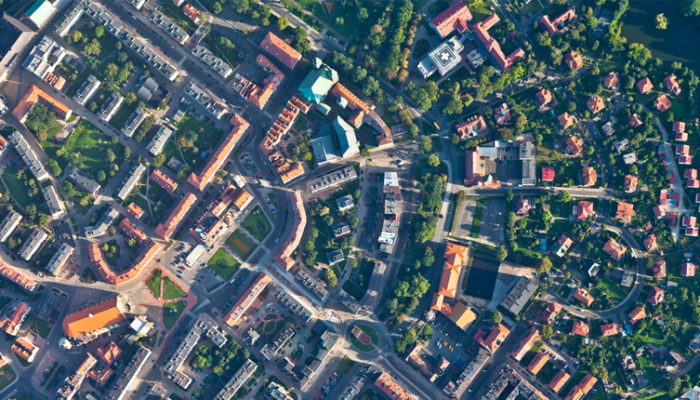 Several elections are set to take place across Britain on 6 May. Voting will take place for the Scottish Parliament, Welsh Parliament, London and Metro Mayors, London Assembly, Local Authorities and Police Commissioners.
With Covid lockdown restrictions still in place, the campaigns for each of these elections are far from ordinary and some of the issues that will impact who voters choose to cast their ballots for will also be far from ordinary.
Vuelio has teamed up with the Local Government Information Unit (LGIU) to provide a weekly bulletin with the latest news and updates, ones to watch and campaign information from the elections taking place across the country.
You can sign up to receive the weekly bulletin, starting on Wednesday 7 April, here.
Local Elections
In England, the 2021 local elections slated include over 150 local authority elections in hundreds of wards and divisions for both the delayed elections of 2020 and the scheduled elections of 2021, as well as:
Directly elected Mayors and Metro Mayor from 2020 and 2021
Parish Councils
By-elections
Neighbourhood Plan referenda
40 Police and crime commissioner posts
Every single eligible citizen in England is due to be an elector in 2021. All areas are holding Police and Crime commissioner elections, except for Greater Manchester and London where these powers rest with the directly elected mayor. In many areas, electors will be voting on four or more different ballots.
This isn't just about the sheer volume of decision making. It's about choosing the people who will be deciding on vital services, dealing with social care in crisis, and making the tough choices as councils are struggling through an unprecedented financial crisis after a decade of unprecedented financial cuts. Local government is fundamentally about where people live and voters will be choosing the people who will help lead us to sustainable economic recovery as we emerge from the Covid crisis.
Scottish Parliament
In Scotland, 129 MSPs will be elected with the SNP hoping to regain the majority they lost in 2016. However, things have not been smooth sailing for the SNP with questions relating to the integrity of senior members of the party in the handling of the Alex Salmond scandal, all the way up to first Minister of Scotland Nicola Sturgeon. Former leader of the SNP Alex Salmond has launched his new Alba Party and it will be interesting to see how much it can deliver on his ambition for a clear majority supporting Scottish independence.
Leader of the Scottish Conservatives Douglas Ross is putting efforts into creating a unionist alliance going into the election to combat the SNP and Alba, and Ross also seems willing to serve as both an MP and an MSP (providing he is elected). Anas Sarwar will have been the leader of the Scottish Labour Party for less than three months by the time the election comes around and has so far been unwilling to enter into any agreement with the Scottish Conservatives.
Ross, Sarwar and the Leader of the Scottish Liberal Democrats Willie Rennie all seem to be making a similar argument that now is the time for recovery from the coronavirus pandemic and the discussion of independence is a distraction.
Welsh Parliament
In Wales, 60 MSs will be elected and the initial campaign focus has been on judging how well the Welsh Government has handled the pandemic. First Minister of Wales and Leader of Welsh Labour Mark Drakeford has presented his plans as 'honest and realistic', as he has said Wales is not likely to return to normality in 2021.
The Welsh Conservatives are taking a different view and are campaigning to end social distancing restrictions earlier than suggested by Drakeford. The Welsh Conservatives will be hoping for similar success as in the 2019 General Election, where the Conservatives gained six seats in Wales at the expense of Labour.
The decision to build or not to build the M4 relief road will also play a part as a key campaigning issue, with the Welsh Conservatives pledging to build the road if they win in the election. Drakeford has previously said the plans cannot go ahead because of the cost and the impact on the environment.
London Mayor
In London, Sadiq Khan faces no shortage of opponents, the following candidates will be attempting to take his spot: Shaun Bailey (Conservative), Siân Berry (Green), Luisa Porritt (Liberal Democrats), Kam Balayev (Renew Party), Valerie Brown (Burning Pink), Peter Gammons (UKIP), David Kurten (Heritage Party), Mandu Reid (Women's Equality Party) and Laurence Fox (Reclaim Party). Independent candidates include Brian Rose, Nims Obunge, Charlie Mullins, Winston McKenzie, Farah London, Max Fosh, Drillminister, Piers Corbyn and Count Binface.
Baily, Berry and Porritt are likely to present Khan with his sternest opposition. Porritt is campaigning on a platform of taking London forward with ideas such as converting office space into affordable homes and improving air quality in London.
Berry has run to be London Mayor twice, in 2008 when she got 3.2% of the vote and 2016 when she got 5.8% of the vote and came third. The Green's are focusing on fairness and tackling inequality and are presenting themselves as an independent voice in politics that can often be dominated by the Conservatives and Labour. The Green's may also seek to capitalise on those who have drifted away from Labour since Corbyn stopped being leader.
Despite numerous criticisms to the approach so far, Bailey seems set on basing the campaign on how Sadiq Khan has failed as Mayor and how he can give London the fresh start it needs. Interestingly, it seems as though both Khan and Bailey are blaming each other for crime in London; Bailey blaming Khan as he is the Mayor and Khan blaming Bailey as he was a special adviser on crime during David Cameron's time as Prime Minister.
Keep up with all the latest election news from Vuelio and the LGIU.
https://www.vuelio.com/uk/wp-content/uploads/2021/04/Local-elections.png
430
760
Jake O'Neill
https://www.vuelio.com/uk/wp-content/uploads/2023/09/vuelio-logo-200px.png
Jake O'Neill
2021-04-01 11:04:51
2021-04-01 12:17:26
6 May Elections: what to expect