A Tasty Baking Blogger Spotlight: Jane Dunn, Jane's Patisserie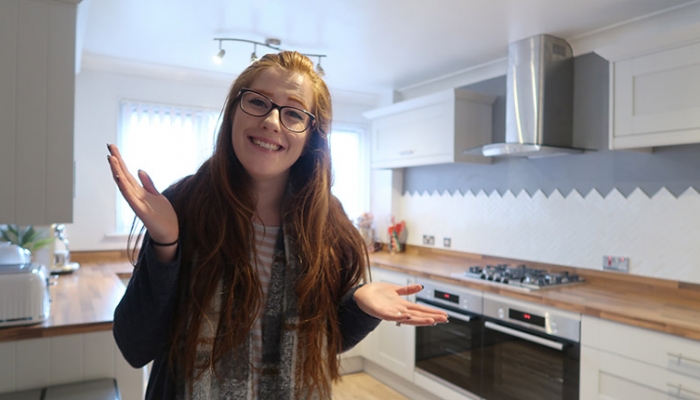 If you're already missing the expert baking on display during the course of this year's Bake Off: The Professionals, don't despair – Jane Dunn is here with more treats at Jane's Patisserie. Whether or not the delights of Dalgona coffee and banana bread have drawn you in during lockdown, this blogger has something you're bound to like – check out her advice for getting a cake-making kit together, her top-tasting recipes and the best things about being a baking blogger.
What keeps you passionate about baking and blogging about it?
Every day I get sent emails, tagged in photos on social media and so on of people baking my recipes with their family, children, friends and more. It's magical to see people enjoy something together, and if my blog helps that then it's even better. I am always here to help people with their baking queries, and the good that comes from it is amazing.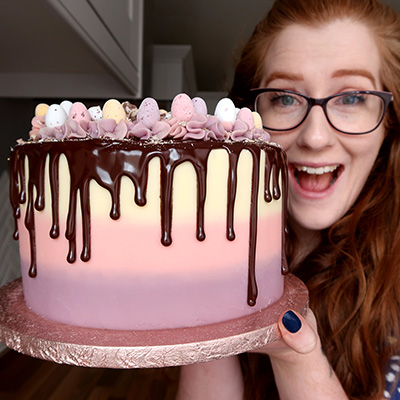 How have you had to change your approach to blogging, or your content, during the COVID-19 crisis?
As more and more people started baking, there were more questions around recipes to answer – substituting ingredients due to shortages, recipes for people with little equipment as they are new to it, easier recipes for kids to get involved with and more. I've reduced the recipes I am producing to focus more on engaging with followers to help them out!
Have you tried any of the recipes that have gone viral during lockdown?
I think one of the only ones I have tried is the Dalgona Coffee trend as my husband LOVES coffee and I wanted to see what I could do with it. It's so tasty!
What the worst bake you've ever attempted to make?
Probably the worst thing I have ever baked was my first attempt at a vegan meringue – it was absolutely inedible! I've cracked it now, but it took it's time.
Best tasting thing you've ever made?
My NYC Chocolate Chip cookies are by far my favourite recipe I've ever made – they have been SO popular since posting, and I have made them countless times as I just love them so much!
For those who haven't yet started baking, which basic tools would you suggest they stock the kitchen up with?
Weighing scales, cake tins, and basic tools such as spatula/whisk – and if they can, even the cheapest electric mixer can make things so much easier.
Favourite TV chefs?
I love so many but Nadiya Hussain, Juliet Sear, Tom Kerridge and Mary Berry are favourites, of course!
How do you collaborate with brands and which kind of brands do you really like working with?
I love to collaborate with brands that I genuinely love and adore. I don't do it that often, but I love creating recipes with the brands I use in my daily baking anyway. Whether it's just social media work, or a full recipe post, I love it to be authentic!
For PRs looking to work with you and your blog/website, how would you prefer they approach you and with what kind of content?
I personally find email the best way to contact me as you can get all the info in one place and it's much better – DMing on social media is an easy way for me to miss it, which is unfortunate. If they have a great idea that they need inspiration for, or they know what they want already, I am up for having a chat to see if it will work!
What other blogs do you check out regularly (whether baking-related or not)?
I love Alice Fevronia, My Kitchen Drawer, Biscuit Bases and SO many more!!
https://www.vuelio.com/uk/wp-content/uploads/2020/07/Jane-Dunn.jpg
430
760
Holly Hodges
https://www.vuelio.com/uk/wp-content/uploads/2019/09/vuelio-logo.png
Holly Hodges
2020-07-31 11:09:52
2020-07-31 11:09:52
A Tasty Baking Blogger Spotlight: Jane Dunn, Jane's Patisserie