Automisation, digitisation and decarbonisation: Logistics Business's Peter MacLeod on what is ahead for the logistics sector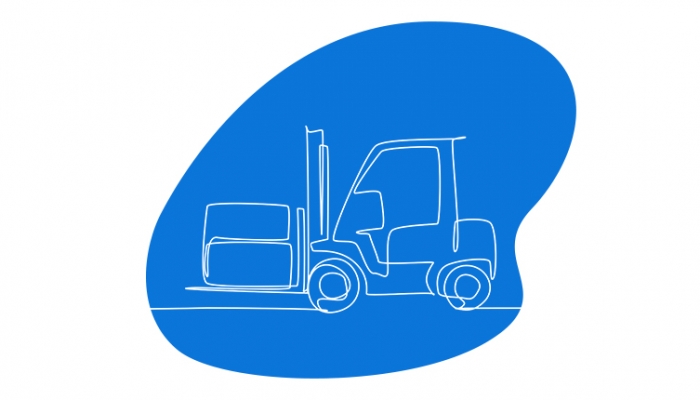 'Our readers are looking at ways to improve the way they run their businesses, so are interested in the technologies and strategies used by their peers,' says Logistics Business editor Peter MacLeod.
Covering subjects at the top of the agenda in logistics right now – the labour shortage, how to counteract high energy prices, and meeting environmental targets – Peter and his team are focused on keeping the sector informed of any potential trouble ahead and helping them to move forward:
'Improving the bottom line is always top of the list for the logistics field, so anything that optimises their operations – whether that's increasing automation levels or finding smarter ways to better utilise available space or reducing vehicle movements – is of interest to them'.
Read on for trends you need to be aware of when planning logistics-related campaigns and how you can work with Logistics Business.
How has the logistics sector changed since you've been covering it?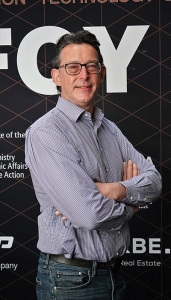 When I first started writing about logistics in the early noughties, the warehousing sector was dominated by the forklift truck and racking manufacturers. The majority of operations were performed manually – automated fulfilment systems were only really aimed at high-volume retailers. The advent of ecommerce changed everything, with the big warehouses that were previously configured to send pallets of goods to retail stores having to reshape their operations to satisfy the demands of individual consumers. This is where automation really took off, giving birth to a sub-sector called intralogistics – the technology of warehouse fulfilment. Believe me, there's considerably more complexity required in a warehouse sending a single item to a single recipient than one sending a pallet of identical boxes to a supermarket.
How do you see the impact of supply chain issues evolving over the next few years in the UK and beyond?
Logistics businesses have been knocked by a series of situations beyond their immediate control – the ash cloud, the ship blocking the Suez Canal… as well as those issues affecting all sectors, such as the war in Ukraine and the shortage of chips (no, not those chips!). That has led them to invest in ways to increase their resilience to these factors, including deploying automated and robotic solutions with greater flexibility. Among the most popular strategies is to look at the supply chain from end-to-end rather than its individual functions, with a rush to digitisation offering unprecedented insight using previous trends as a model for coping with future disruption.
What are the other big trends for the logistics sector this year?
The aforementioned challenges are driving businesses to be increasingly sophisticated in supply chain planning. Another area where vast gains can still be made is the last mile – the incredibly vital link between the supplier's depot and the consumer's front door. There are huge challenges here, and a more collaborative approach in this area is certainly on the cards – surely we've all seen rival courier vehicles running up and down the same streets at the same time? Soon, we'll be saying 'What were we thinking?'. And, of course, there's a huge drive towards decarbonisation driven both by upcoming legislation and consumer demands.
Are logistics companies doing enough to incorporate net zero goals into their planning, in your opinion?
Any business ignoring the impact they make on the environment will soon be driven out of business, so the simple answer has to be 'yes'. However, logistics is a really difficult sector, as it is heavily reliant on transportation such as shipping and HGVs. Many in the sector have pledged to reach net zero ahead of legislative targets, but many others are unable to make significant progress due to infrastructural restrictions.
For example, a central European delivery company has just ordered a huge fleet of diesel lorries because the majority of its country's electricity is generated by burning coal, and so it figured it would use more carbon to go electric.
What information from PRs is useful for the magazine and the website, and how would you prefer they get in touch?
It's always a challenge for PRs to give every editor what they want when they want it in the way they want it! I am not alone in spending a good part of the day going through emails, some of which are nothing to do with logistics, and it's sometimes hard to pick out what's relevant and what isn't – nearly everything is now described using terms such as 'leading', 'game-changing' or 'unique'!
For the magazine, I'm looking first and foremost for something exclusive to us that will offer readers genuine insight, and which is not just a plug for a particular product or service. It's a pleasant – but increasingly rare – surprise when my phone rings and a PR is pitching an idea to me, wanting to learn more about the audience, wordcount, deadline, imagery, etc. Of course, the magazine is restricted in size by its physical proportions, so we will always give priority to those companies who are willing to engage with us commercially – we offer an incredible amount of options to suit every marketing budget – but if an article is strong enough to stand up on its own, then let's talk.
What do PRs need to know about the logistics industry that is unique to the sector – does it have big differences to other industries?
I think the same values apply to all industries – businesses want to know how they can be more profitable, how they can attract and retain staff, how they can reduce their environmental impact, and how they can gain an edge on their competitors. With logistics, the challenges are sometimes a bit more complex, as they seem more susceptible to disruption from geopolitical influences as well as changing consumer habits. I believe the logistics media plays a part in helping them keep abreast of these challenges and helping them stay competitive.
How far ahead do you plan content?
I come from the good old days of magazine publishing, when a monthly magazine would have pages and pages of news. Today, if it's news, it goes up on the website. Being a quarterly publication, I effectively have up to three months to plan each edition; in reality, with all the other activities I'm involved with such as podcasts and webinars, the window is much narrower. Every issue we cover all aspects relevant to our sector, and therefore do not publish an editorial calendar. If there is a customer referenced in an article, then it can often take a while to get their approval, which shreds the nerves around deadline time.
You also co-host the Last Mile Prophets podcast with Marek Różycki – what extra subjects does the podcast give you the space to cover that Logistics Business Magazine perhaps doesn't?
Logistics Business and Last Mile Prophets are two unconnected, separate entities. I am a freelancer, so treat them both as valued clients. Last Mile Prophets is a venture where Marek and I chat about the challenges faced by parcel carriers in fulfilling the last leg of the delivery chain. Readers of Logistics Business are not too interested in delivery lockers at the end of your street, whereas Last Mile Prophet listeners don't much care for fork lift trucks! It's great fun – Marek and I have good chemistry, and we are building a good following so far. We both feel there is more to come from this brand than a podcast or webinar, so we could be moving into very interesting places in the future.
Which logistics brands are doing a good job when it comes to sustainability and environmental considerations?
I am loath to name specific companies, as some are much better at shouting about their success in this area than others. But there are certain businesses where you totally believe that environmental issues are taken into account with every step they take, whereas with others it seems like tokenism or a last-minute addition – almost as though someone in marketing has barged into the boardroom and said, 'Oh, and where's the green angle here?'
Find out more about Peter MacLeod and Logistics Business on the Vuelio Media Database.
Want more from the logistics industry? Read our interview with Logistics UK's Matt Harrington here.
https://www.vuelio.com/uk/wp-content/uploads/2023/02/Logistics-Business-interview.jpg
430
760
Phoebe-Jane Boyd
https://www.vuelio.com/uk/wp-content/uploads/2019/09/vuelio-logo.png
Phoebe-Jane Boyd
2023-02-28 10:55:09
2023-02-28 11:20:23
Automisation, digitisation and decarbonisation: Logistics Business's Peter MacLeod on what is ahead for the logistics sector