Which energy suppliers are leading the renewable conversation?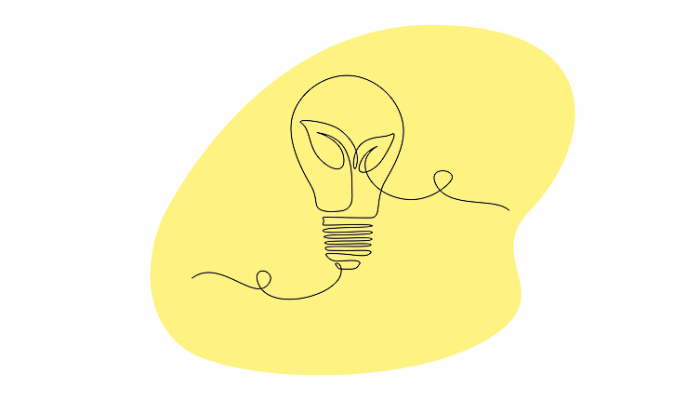 At the start of what appears to be a long road ahead, the extent to which the energy crisis is being caused by net-zero policies has been highly debated across news and social media platforms for almost seven months.
Placing the blame on green levies is considered a 'conservative' perspective, shared by the likes of the Institute of Public Affairs (IPA), Nigel Farage's 'Power not poverty' campaign and Jordan Peterson on the latest Joe Rogan podcast.
While The Guardian Australia's environmental reporter Graham Readfearn has been one of the most prominent oppositional speakers, other UK news sources are taking a more neutral perspective. Rather, climate action is considered one of many root causes in a 'deeply complex arena'.
Contrary to this international debate, the climate crisis and relative health concerns are pressing as inflation and public support for net-zero remains high. This, alongside the eventual reduction in overall costs, are some of the largest incentives behind why suppliers are choosing to continue investing in renewable solutions.
Key Takeaways
The impact of renewable energy is widely debated in the press, but British suppliers are retaining an overall positive reputation as the public continue to favour net-zero policies.
Shell was the most prominent in broadcast media, Octopus received the most valuable online coverage and EDF were the favoured supplier across print media.
Across all media types, Octopus has received the highest volume and most headline mentions compared to any other supplier.
Ecotricity Founder, Dale Vince, received a significant volume of biographical and interview-based coverage across both Europe and North America.
Since COP27 in November, UK media has been highly saturated with net zero energy coverage; climate-action press releases were 56% more likely to be picked up than others released by small and large-scale suppliers.
So, who is leading this conversation and what actions have earned the most valuable visibility?
Which media types are most common?
*Data samples were collected from 1 Dec, 2022 – 1 Feb 2022 and represent all UK news and industry publications discussing renewable energy in relation to at least one small or large-scale UK supplier(s).
Among the 2,268 articles measured by the Vuelio Insights team, 78% of coverage was digital, 11.8% was print and 10.2% was broadcast across television and radio.
Shell received the most broadcast coverage overall, with mentions on Countryfile, BBC Radio 4 and 5 live. Sentiment was mixed – the most prominent coverage was primarily negative, with an extended focus on how the company, at the time, had not paid tax in the UK for a number of years 'in part due to significant investments in the North Sea' (Countryfile, 18 Dec 2022). However, only a day later, Countryfile passively mentioned Shell's 'offshore wind projects' in a positive light (Countryfile, 19 Dec 2022).
Online, Octopus received the highest volume of coverage due to extensive net zero efforts as an independent company and in collaboration with several other British suppliers, both in and out of 'The Big Six'.
EDF was the most-mentioned brand in print media and had overall positive sentiment; the most frequent article being a passive mention on its involvement in the 'demand flexibility service (DFS)'. However, the supplier's most prominent coverage was in reference to its partnership with Luminous, which will create a 'solar farm with battery' in the East Midlands. This coverage reached 82 trade publications and 43 regional/local publications between 9 and 15 Jan 2023.
Who has the most prominent Share of Voice?
Octopus
Across all media types, Octopus has received the highest volume and most headline mentions compared to any other supplier. Its most successful story was both proactive and positive in sentiment: the decision to acquire a solar developer — which was a developing story from 1 Dec 2022 to 13 Jan 2023. Throughout this time, the media demonstrated continuous interest in the decision, the project development and the projected impact.
Ecotricity
Ecotricity's coverage was much more specific in that the most prominent coverage generated was based on three significant stories, all of which placed a significant focus on the founder, Dale Vince.
Vince's controversial statement that 'greenwashing is a good thing' created international media awareness between 2 and 6 Feb 2022, which came shortly after The Guardian referred to him as a 'superstar' that would be the 'British Elon Musk if he didn't detest Tesla'. Collectively, biographical and interview-based coverage consumed 75% of Ecotricity's best-performing coverage, with some national/regional focus on its 'super farm' plans to power Gloucestershire, if turbine bans are lifted.
Good Energy
As the smallest supplier in the ranks, Good Energy generated significant local, regional and trade media awareness from 2 Dec to 31 Jan. The core focus was on several awards both nominated and won throughout this period, such as being shortlisted for a 'Green Business award' and maintaining its place at the top of the Which? Eco Provider ranking.
The company was also recognised within this coverage for being part of the Science-Based Targets Initiative (SBTi), an environmental accreditation that is rapidly growing across multiple sectors. The Vuelio Insights Team recently found that being part of the net-zero initiative earns respect within scientific journalism and has a direct impact on the likelihood of generating coverage.
SSE
Similar to Ecotricity, SSE's most prominent, positive and high-reaching coverage featured direct statements from CEO Alistair Phillips-Davies. In an article by the Financial Times, Phillips-Davies warned that the UK is 'not moving fast enough' on green economy, outlining specific calls for action to improve planning and consent times for renewables development. Between 17 and 21 Jan, this story was syndicated a further 51 times across regional and trade publications.
EDF 
With the strongest proportion of positive and neutral coverage overall, EDF also generated the widest diversity of coverage, with long and short-term peaks over time. The highest-reaching article with the strongest prominence was the supplier's decision to build a 100MWh battery at its new Energy Superhub in Bedfordshire.
Much alike to Ecotricity, this localised effort performed well in small and regional news publications between 7 to 12 Dec 2022.
Shell
While Shell faced a high-reaching negative spike in broadcast coverage through the middle of December, this was quickly diluted. Only two days later, coverage peaked for 1.5 weeks as local and national media publications expressed interest in its climate-focused partnership with Octopus.
On 15 Dec, Shell announced plans to supply clean energy from Dogger Bank to Octopus as early as 2024. While Shell did not offer a statement, this could have boosted its positive coverage rate even further given that Matt Bunney, head of energy at Octopus Energy, was quoted in 89% of the 104 total articles. 'If the energy crisis has taught us anything, it is that we need to move fast to an energy system based on cheap renewables – and Dogger Bank will help to get us there', said Bunney in a public statement.
Top Stories
Among the top ten stories throughout 1 Dec 2022–1 Feb 2023 (measured by reach and replication), three were proactive and seven were organic. However, proactive coverage performed much better in terms of brand prominence, sentiment and article syndication, which indicates the significant benefits of being vocal rather than silent in an extended crisis.
A clear example of this is Boralex's acquisition of EDF Renewables' five wind farms in North America. This story created an international peak between 4 and 8 Jan 2023 following a press release from the Quebec-based energy supplier, which created 89% headline prominence for them but only 10% for EDF, who did not release a statement.
Throughout most of the winter period, the term 'total darkness' was a trending term in regional, local and national outlets as some Brits were . While the reasons for energy inflation are debated in the press, 42% of national news sources reported on this as a 'net zero shift' rather than a consequence of several causational factors.
Several suppliers were asked to comment on this coverage, but coverage with quotes from Octopus Energy were highest reaching overall.
Better in numbers
More often than not, British energy suppliers are maintaining a positive brand reputation around net zero policies. While Shell received some negative coverage in relation to taxes, this was quickly saturated by its partnership with Octopus Energy — which performed best overall in terms of volume, sentiment and prominence.
Octopus Energy's decision to produce regular, proactive coverage as well as independent and collaborative climate efforts are tactics worth considering. Both have visibly supported the continuation of media interest and its overall positive reputation throughout the entirety of 2022.
Additionally, Good Energy's positive media breakthrough is demonstrative of the desire for authentic green strategy in the press, given that coverage was entirely associated with its recent awards and commitments to the Science-Based Targets initiative (SBTi).
Furthermore, while organic and 'controversial', Ecotricity's coverage on why greenwashing can be a good thing is a sign that statements from brand leaders are highly valued and have the potential to generate international awareness — even for a small-scale supplier.
Want to know more about this data or how media insights can support your PR and communications? Find out more.
https://www.vuelio.com/uk/wp-content/uploads/2023/02/renewable-energy-conversation-.png
430
760
Hollie Parry
https://www.vuelio.com/uk/wp-content/uploads/2023/09/vuelio-logo-200px.png
Hollie Parry
2023-02-08 16:48:51
2023-02-13 12:30:55
Which energy suppliers are leading the renewable conversation?