Food & drink forecast: 2023's biggest trends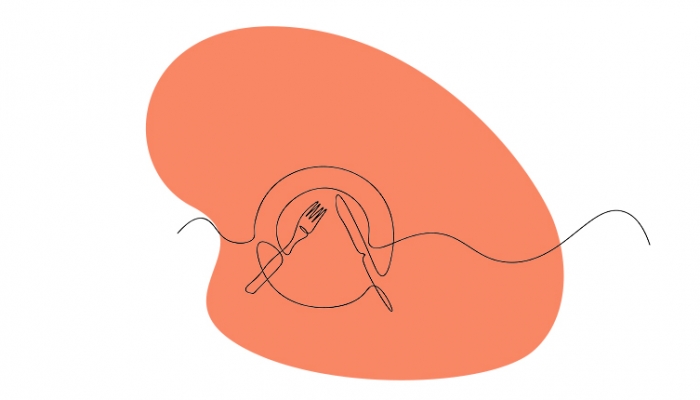 This is a guest post from Hatch Group's senior account manager Emily Boswell.
At the start of a new year brands, marketeers and other industry professionals all start to look towards what lies ahead. At Hatch, we have already seen a whole host of predictions for 2023 trends focused on AI, the economy and across different sectors and the food and drink industry is a sector with plenty of opportunity to adapt, change and grow in 2023.
Unfortunately, as we enter a predicted recession, the cost-of-living crisis looks set to have a huge impact and specifically upon the Food & Drink sector, with rising costs and less disposable income to treat ourselves. With this in mind, we can expect this to underpin many of the trends across all industries. Consumers will not only be looking to save money, but with the climate crisis ever at the forefront of the news, they will also be considering more and more the impact that their choices have on the planet.
As experts in the food and drink sector, Hatch is here to forecast some of the key trends we expect will shake up the food and drink industry this year.
Value for Money
With the cost-of-living crisis going nowhere fast, value for money is key in 2023. We anticipate that people will be eating out less, and instead opting for homecooked meals.
Therefore, we expect to see people prioritising more affordable meals and ingredients, as they look for ways to reduce the cost of their shopping basket.
It doesn't stop there though, through our work within the consumer tech sector we're seeing that consumers are increasingly looking at their cooking products too and considering how they can save money on their ever-increasing energy bills. For example, slow cookers and air fryers are flying off the shelves thanks to their low energy usage credentials.
The tinned fish revolution
Yes, really. With the cost of living making consumers rethink their usual habits, shoppers will be constantly looking for ways to spend less on their weekly shop. One of the most expensive items in consumers' shopping trollies is protein, meaning shoppers will likely start to look for cheaper alternatives. The answer? Tinned fish.
This is a trend that is also being driven by TikTok. In 2022, we saw an increasing number of videos going viral on the platform, showing aesthetically-pleasing fish charcuterie boards, which many are recreating at home. In fact, sales of canned seafood shot up by 10% in the US last year – something we expect to see here in the UK this year.
Conscious choices
Consumers are moving more and more towards planet conscious and sustainable choices and we'll see a greater focus placed on plant-based and environmentally-friendly options in the coming months
At Hatch we work with food and drink producers across a range of different products from frozen peas and cheese, to wine and rum and we're seeing lots of consumers making changes with their diets, to opt for products that have lower carbon footprints that are better for the environment. For example, smashed peas on toast has become a popular alternative to the traditional smashed avocado, as consumers have become more aware of the impact avocados have on the environment.
With this shift we will continue to see more plant-based food alternatives on the shelf. However, these won't be confined to just supermarket shelves – we're seeing an increase in the number of plant-based fine dining restaurants, and an increase in Michelin stars being awarded to restaurants for their plant-based meal innovation.
New alternatives for non-dairy milks
Following on from these conscious choices comes a new wave of non-dairy milks.
Non-dairy milks such as almond milk and oat milk have been soaring in popularity in recent years. However, with consumers awareness around the massive environmental impact of almond milk, we're likely to see more non-dairy alternatives becoming popular in 2023.
In fact, we've already seen new milks such as sesame milk and pistachio milk becoming popular. Pistachios require half the amount of water to grow than almonds, and sesame milk requires an astounding 95% less water – the perfect alternative for environmentally-conscious shoppers!
A nod to nostalgia
90s fashion isn't the only thing set to make a return. With consumers facing challenging times currently, there's going to be a greater demand this year for nostalgic foods that consumers can find comfort in. We constantly see posts on social media clamouring for the return of chocolate bars that are no more (R.I.P. Mars Delight) and original recipe Sunny-D and it looks as though brands are starting to pay attention.
Think back to the favourite foods from your childhood, such as hot dogs, old-school cereals, or pick and mix sweets – these are the types of foods we expect to see returning to supermarket shelves this year.
And over in the US, we're even seeing the likes of McDonalds introducing Adult Happy Meals, to cater to this nostalgic consumer.
English wines
English wines have been soaring in popularity recently, with sales doubling in the last two years alone and English wines starting to be recognised at wine producer prestigious award ceremonies.
At first, it's all been about English sparkling wines, however now that people are trusting that we Brits do in fact know how to make good wine, we'll see more demand for English still wines too.
This year in particular is likely to see an increase in English red wines. 2022 saw England's joint hottest summer in records going back to 1884, leading to an excellent harvest for Pinot Noir, and generally creating excitement from many winemakers across the country.
Plant-powered pasta
Pasta is universally loved, and a staple for many home-cooked dishes. However, as consumers look to make healthier choices with their diet, we're likely to see shoppers exploring healthier pasta alternatives. Enter, plant-based pastas.
The perfect option to increase our vegetable intake, plant powered pasta is expected to be a big trend in 2023, and while everyone's heard of courgetti, expect to see the likes of sweet potato pasta, spaghetti squash, chickpea fusilli and even yellow pea penne becoming popular this year.
Paper drinks bottles
As consumers look for more sustainable products, they're holding brands to a higher standard than ever before.
The environmental impact of glass bottles is coming more into focus for consumers, and brands are having to respond. Thankfully, some drinks brands, such as Greenall's Original London Dry Gin, Green Man Wildwood Vodka, Gyre & Gimble Coastal Gin and Avallen Calvados, have found the answer in paper bottles. Usually made from recycled paper, these bottles have a considerably lower carbon footprint compared to their glass equivalents.
Emily Boswell is a senior account manager at Hatch Group, with over six years' experience working across a number of food, drink and FMCG brands. Experienced in both B2B and B2C press office, social media, and activations, Emily's client portfolio has included brands such as Fentimans, Black Sheep Brewery, Puerto de Indias gin and Yes Peas!.
For more from the Food & Drink sector, read our previous posts on how the big six UK supermarkets are faring with their cost-of-living messaging in the media, as well as how to pitch to journalists writing about food and drink with related stories and information. 
https://www.vuelio.com/uk/wp-content/uploads/2023/02/Trends-in-food-and-drink.jpg
430
760
Phoebe-Jane Boyd
https://www.vuelio.com/uk/wp-content/uploads/2019/09/vuelio-logo.png
Phoebe-Jane Boyd
2023-02-21 12:10:27
2023-02-21 12:11:04
Food & drink forecast: 2023's biggest trends