COP26: What comms and PR teams should know
'We have fires, floods and droughts in all corners of the Earth currently. Many, many people are suffering in the Global South already with famine and untold hardship – our world is only heading one way. To be frank, Mother Nature will simply not allow us to slip back into "business as usual" after COP26,' believes Compassion in World Farming's Philip Lymbery.
Exhibiting in the Blue Zone and preparing to release a report into the impact of animal agriculture on the climate crisis later this week, Philip sees COP26 as 'one of the most crucial meetings of nations the world has ever seen'. He isn't alone. While the long-term impact of the decisions and agreements that will be made during the summit remain to be seen, business leaders, decision makers and the communications industries can – and should – support and continue what the summit has sparked; increased awareness of what needs to be done on climate change.
Read our sister brand Pulsar's deep-dive into the social media conversation in the lead up to COP26.
'There is significant movement in this space already, as many companies are starting to increase their plant-based offerings, manage food waste more effectively and promote more sustainable diets to their customers,' says Philip.
'Compass Group, IKEA, Aldi UK, Globus, Unilever, Tesco, Nomad Foods and Premier Foods are all doing good work promoting their sustainable diets and encouraging a decrease in meat consumption, for example.
'Other noteworthy food brands are Barilla, who won the Compassion in World Farming 2021 Special Recognition Award under the Planet Friendly Award banner. Another example of action is McDonald's UK & Ireland and Danone, who are actively working on regenerative agriculture projects.
'The big brands across the world have a huge responsibility to accelerate significant change so that we can avoid dangerous climate change.'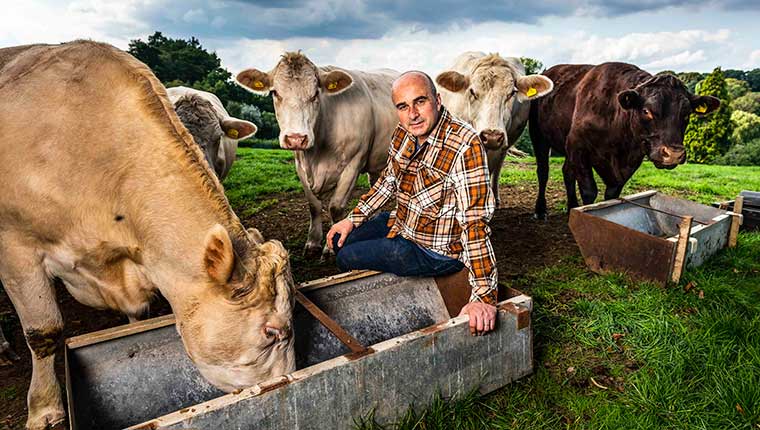 What can businesses do to continue the work, without greenwashing?
'These days, greenwashing covers a range of claims, from the vague text on packaging to marketing USPs. Luckily for consumers, amidst a sea of companies and manufacturers under pressure to be more sustainable, regulators are becoming more proactive. However, it's still hard to spot the integrity of claims and to a large extent consumers rely on companies fearing a loss of brand 'trust', should they over-exaggerate their environmental efforts and be discovered.
'Some brands are prepared to act in some ways, for example, by introducing plastics recycling, but not in others. For example, Coca-Cola has been criticised for stating the business would not move away from plastic bottles on the basis that customers "preferred plastic".
'The tragedy is that many global brands have been caught greenwashing. It's long past time for corporate technical and creative teams to work on becoming genuinely sustainable, rather than using smoke and mirrors marketing approaches.'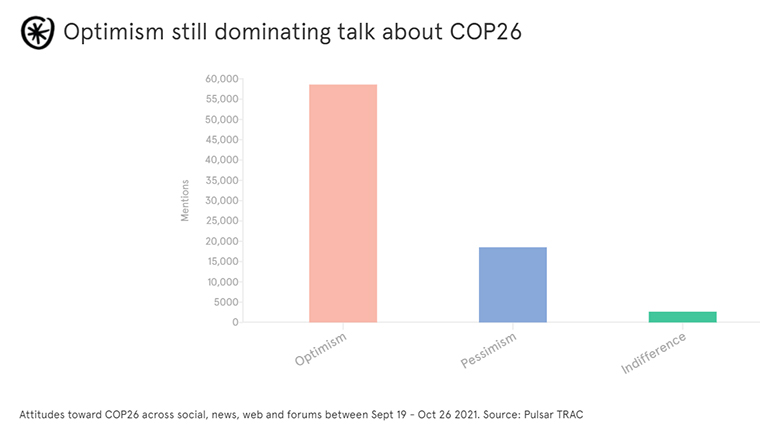 While the social media conversation leading up to the summit showed much optimism from the public, Sir Vince Cable's take on the British Government's previous assessment of the odds of a successful summit at 60:40 was that 'my heart is with the 60%; my head with the 40%'. Does Philip agree?
'I hope and pray that this will not be the case – the stakes are simply too high. It is easy to become pessimistic, but the world is watching COP26, conversations are happening and the future of our children, and their children, is in the balance.
'However, according to national pledges already made, the numbers have been crunched and world leaders are falling short of the action that needs to be taken.
'This is undoubtedly a time for unity and for all parties, all countries and all peoples to come together to help solve the greatest crisis we will ever face in our lifetime. We all have a part to play.'
Philip Lymbery is Global Chief Executive of Compassion in World Farming, Visiting Professor at the University of Winchester, President of Eurogroup for Animals, the Brussels-based umbrella for 70 leading animal welfare societies in Europe and founding Board member of the World Federation for Animals (WFA), a membership organisation that maximises the efforts and resources of the animal protection movement. Philip has also been appointed as a United Nations Food Systems Champion for the 2021 UN Food Systems Summit. He's an award-winning author, ornithologist, photographer, naturalist and self-confessed animal advocate.
Read former leader of the Liberal Democrats and a former Secretary of State for Business, Innovation and Skills Sir Vince Cable's look at COP here on the Vuelio blog as well as Green peer Baroness Bennett's guest post on the importance of protecting our biodiversity.
For more on the importance of sustainability for future-proofing your business, download the Vuelio Insight Team case study Sustainability Initiatives and the Impact on Businesses.
Find out more about monitoring coverage of your brand, competitors and the issues that affect you in print, broadcast, online, blogs and social media.
https://www.vuelio.com/uk/wp-content/uploads/2021/11/COP26-what-PR-and-comms-need-to-know.jpg
430
760
Phoebe-Jane Boyd
https://www.vuelio.com/uk/wp-content/uploads/2023/09/vuelio-logo-200px.png
Phoebe-Jane Boyd
2021-11-01 15:10:57
2021-12-02 13:07:48
COP26: What comms and PR teams should know