Blogger Spotlight: Andreas Kambanis, London Cyclist
Featured in the Guardian, BBC London News, and the Independent, London Cyclist is one of the leading blogs of its kind. Founded by London cyclist Andreas Kambanis, this blog acts as a vital resource to those wanting to keep up to date with the latest developments that affect cyclists in London. In this spotlight, Andreas Kambanis chats to us how he likes to work with PRs, the challenges of sharing content across different social media channels, and what it was like to interview the mayor of London.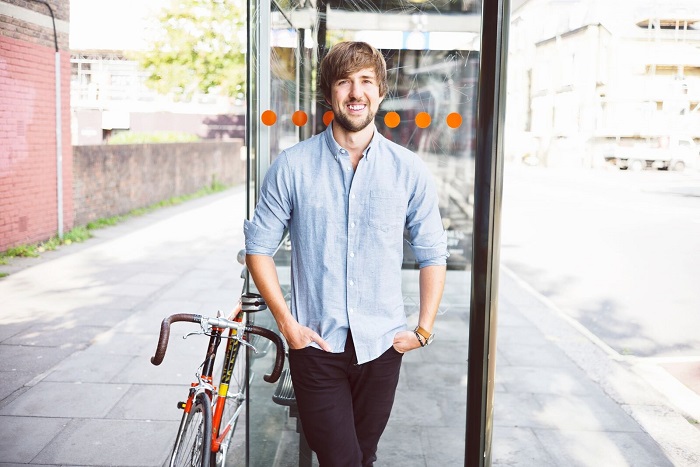 Why should people read your blog? What makes it different? There's plenty of great information out there for seasoned cyclists, but less so for everyday commuters. This is exactly who we welcome into the London Cyclist blog.
How do you measure the success of your website? We look at our monthly views, our newsletter subscriptions and the value we are delivering for our advertisers.
What advice would you give to someone who wants to start a blog? Take a good look at what else is out there and see what you can do differently.
How do you work with marketers and PRs? We have a contact form on our website, where advertisers can get in touch. We then talk through them some of our previous advertising success stories and what we think would work well for them. Typically, we offer a placement in our newsletter and on our social media. We reject any advertisers we don't believe would be a good fit for our audience.
How do you use social media to promote and share content? What are the challenges? We aim to be active across Twitter, Facebook and Instagram. We recognise the importance of tailoring the content for each medium. It's time-consuming to have a presence everywhere, but at the same time, the interaction with our audience is a lot of fun.
What can PRs do in working better with you? Be open about what the client is trying to achieve and then we can help you get to the result you need.
What has been your blogging highlight? 
I got the chance to interview the mayor of London, appear on Sky news and test out some fabulous high-end electric bikes – all are a lot of fun!
What will be big in your blogosphere in the coming months? I'm interested in seeing how blogs react to the news that Facebook will be showing their posts to less of their audience – it's another sign you need to diversify the social media platforms you use.
What does being in the Vuelio Blog ranking mean to you? It's great to be recognised for the hard work myself and Emily put into running London Cyclist.
https://www.vuelio.com/uk/wp-content/uploads/2016/07/Andreas-Kambanis-Spotlight-Vuelio.jpg
440
700
Jake O'Neill
https://www.vuelio.com/uk/wp-content/uploads/2019/09/vuelio-logo.png
Jake O'Neill
2016-07-07 13:39:17
2016-07-07 13:39:17
Blogger Spotlight: Andreas Kambanis, London Cyclist