Blogger Spotlight: Emma Smith, Kids Craft Room
Emma Smith is the 'paint splattered' mother of three behind Kids Craft Room. As a teacher, the idea to create the blog stemmed from Emma's belief that the value of creative activities is hands-on exploration. Along with her passion of sharing inspirational art and craft ideas that can be enjoyed throughout the year, Kids Craft Room explores different types of play and materials including outdoor, sensory, and edible paints – to engage, entertain, and educate. In this spotlight, Emma, who recently featured in our crafts ranking chats to us about how she likes to work with PRs, the challenges of promoting her work through social media, and what will be big in her blogosphere in the coming months.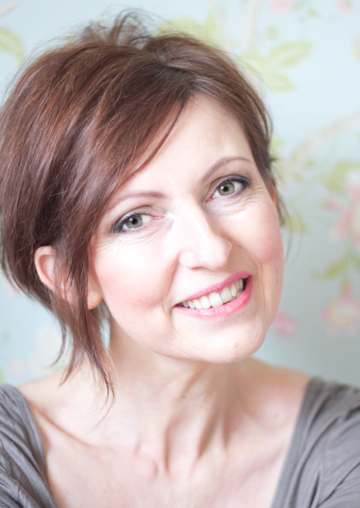 Why should people read your blog? What makes it different? I love to bring creativity and fun into the heart of the home and focus on achievable arts and crafts that can be enjoyed with children of all ages from tiny tots to teens. I try to use craft materials that families are likely to have at home already and stuff from their recycling bin. I think creative activities can be affordable and accessible to everyone.
How do you measure the success of your website? My biggest sense of success comes when I get a comment or photo from a reader on my blog or social media when they've enjoyed one of my activities. That's the best feeling ever and makes all the hard work worthwhile.
What advice would you give to someone who wants to start a blog? Give it a go! You never know where it might lead you. Blog about what you love and enjoy and you'll create a unique and personal site other people will enjoy sharing with you.
How do you work with marketers and PRs? I like to take the time to really find out what they need from a promotion and to think about the best way I can support them on my site and across my social media. I love to find creative, original and exciting ways to feature and showcase products and brands that I love.
How do you use social media to promote and share content? What are the challenges? Facebook and Instagram are my favourite social media channels. I love the visual beauty of Instagram and could lose hours browsing there! I also really enjoy the immediacy of Facebook. It's a great place to chat to others and can feel like I'm having a virtual coffee and cakes morning with friends sometimes. I enjoy sharing my own content with my followers but I also love to share other great ideas I've spotted on the internet or from my blogging friends too.
What can PRs do in working better with you? Most of the time PRs are great and it's always interesting coming up with ideas for ways for us to work together. It doesn't happen very often but a couple of bug-bears are being asked to do promotions for free and when PR's forget basic manners like using my name or not replying.
What has been your blogging highlight? Oh that's a tricky one! Winning the BIBS Best Craft Blog in my first year of blogging was pretty huge and gave me faith in the value of my craft ideas. Since then there have been lots of little highlights, like reaching a milestone on page views or social media, or working with a great brand. Overall though one of the biggest highlights has been the blogging community and the virtual friends I've made.
What will be big in your blogosphere in the coming months? Oh that's a how long is a piece of string question? The internet is a fickle and ever-changing place so who knows! That's one of its delights I guess, you never know what amazing thing you're going to come across next! In terms of the crafting calendar I'm fighting an internal battle to resist the urge to start thinking ahead to Valentine's Day and Spring crafts when we haven't even got Christmas and Winter under our belts yet!
https://www.vuelio.com/uk/wp-content/uploads/2016/12/Emma-Smith_Kids-Craft-Vuelio-Spotlight.jpg
506
760
Jake O'Neill
https://www.vuelio.com/uk/wp-content/uploads/2019/09/vuelio-logo.png
Jake O'Neill
2016-12-21 14:00:24
2016-12-19 17:03:07
Blogger Spotlight: Emma Smith, Kids Craft Room