Blogger Spotlight: Teresa Keohane, The Dogvine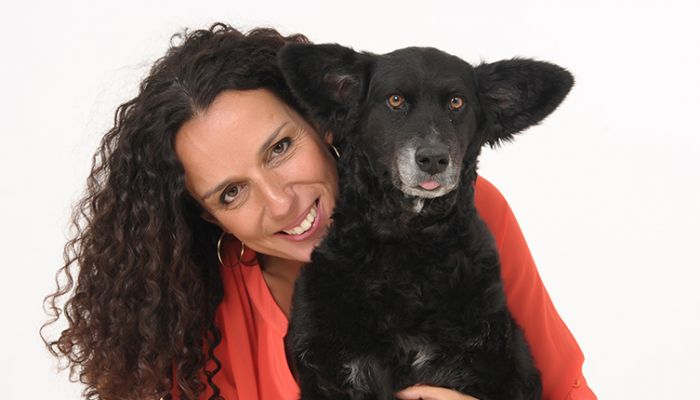 The Dogvine was recently ranked in the Top 10 UK Pet Blogs. Written by Teresa Keohane, the blog is about Belinha, Moleque and Nina – three street dogs rescued by Teresa from Brazil. Here we spoke to Teresa about writing the dog-friendly guide to London, her favourite dog products and working with PRs on successful campaigns.
How would you describe your blog?
I would describe The Dogvine as a community for London dog lovers and owners where they can find out about dog events and dog-friendly businesses e.g. coffee shops & restaurants and pet products. I also work with local charities to help promote pet adoption.
Why did you start your blog?
I'm from the UK but had been living overseas in Rio De Janeiro, Brazil for several years where I adopted my dogs (who were abandoned street dogs). When I moved back to the UK a few years ago with my dogs, I noticed that a lot of the 'insider' information was hard to come by and often only talked about between dog owners at the park. So, I decided to create my blog and feature the kind of things I would want to hear about and that other people seemed interested in and would find useful.
What's it like having a famous pet?
One of my dogs, Belinha is the face of the blog and I have to say it's her ears that are the most famous – they get commented on wherever she goes! I always say she's come a long way from the bedraggled dog I found on the streets of Rio and I'm grateful that a little unwanted street dog has had that opportunity.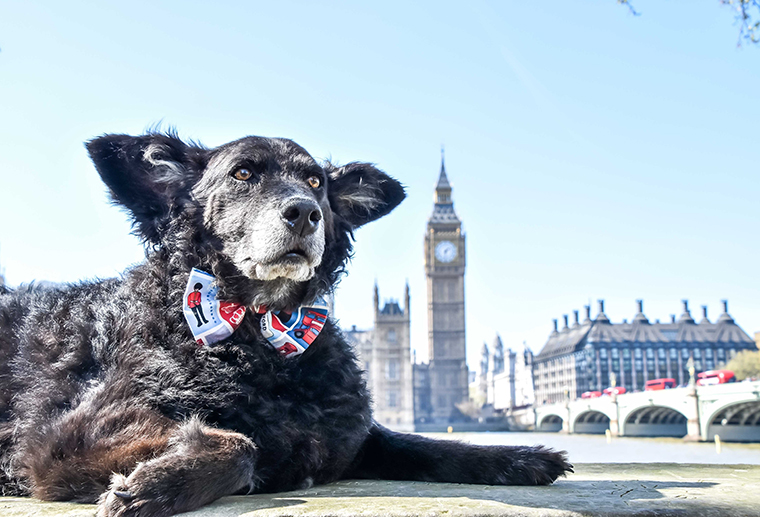 How does your pet cope with the pressure?
She gets lots of extra fuss and treats so seems to like it. It's really important to make sure that anything we do, feature or review for the blog is something that Belinha (or Moleque or Nina) would enjoy.
What's your favourite pet product?
That's hard to pick just one! How about one from my perspective and one from Belinha's? Mine would be the Furbo, which is a treat tossing interactive pet cam. When I do have to leave my dogs at home it means I not only can see what's going on, but interact also with them.
Belinha's would be Beautiful Joe's Ethical Dog Treats which are low fat air-dried liver treats, she goes crazy for them. I also photograph a lot of dogs at events for the blog and have never had a dog turn these down, quite the opposite. Plus, for every bag purchased, Beautiful Joes's donate a bag to an animal shelter. More on Beautiful Joe's in my post here.
What's your favourite post?
Again, hard to pick just one! I recently collaborated with City Paws Club, (the UK's first activity centre for dogs) and Belinha and I joined one of their Dog & Human Paddle Boarding experiences on the Thames. It was an incredible experience and honestly probably not something I would have known about or done had I not started the blog. Other people that came along had done so after hearing about it on The Dogvine so that was really rewarding too.
How do you like to work with PRs?
I like to understand what the brand is trying to achieve, then I try and find a unique way of presenting this so I can simultaneously deliver value to my audience as well as the brand. As the request has often gone out to several bloggers at the same time, it's important to find ways to differentiate. I find it works best when PRs take the time to make sure the ethos of the brand is understood as well as what the brand is looking for. That helps me then focus on how I can creatively deliver that in way that is useful and makes sense to for my readers.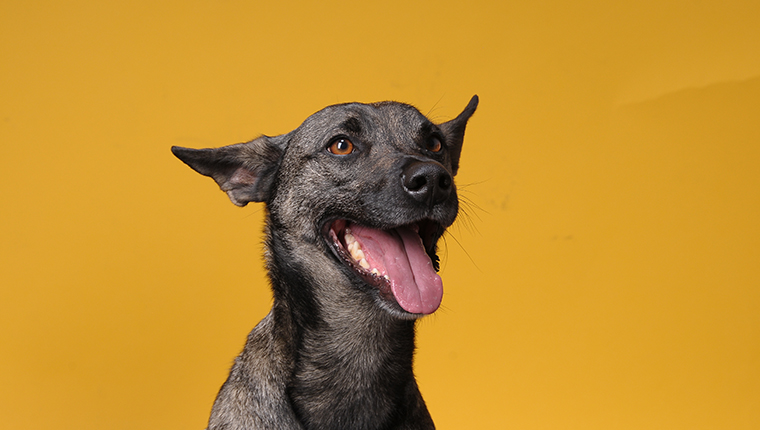 What's one thing should PRs know about you?
I've spent a lot of my professional life living and working in different countries of which seven years was spent living in Rio de Janeiro. I rescued and brought back three street dogs from Brazil to the UK – two are my dogs Belinha (the face of the blog) and Moleque and the third, Nina, has been adopted by a friend but still helps out with pet product reviews on the blog.
What's a memorable campaign you've worked on?
That would have to be when I was asked to work with Airbnb on creating an Insider's Guidebook to Dog Friendly London. Not only was creating the guidebook a lot of fun but I got to help raise the profile of some great local businesses and give readers exactly the kind of content I wanted to create when I started the blog.
What other blogs do you read?
Too many to list so here's a few I read regularly: Dog Milk, Wag Wear Repeat, My Dog Likes, A Beautiful Mess and Woof and Walls (not strictly a blog but they have an amazing instagram feed)!
The Dogvine and Teresa Keohane feature on the leading Vuelio Influencer Database along with thousands of other bloggers, influencers and journalists.
https://www.vuelio.com/uk/wp-content/uploads/2017/10/The-Dogvine-Teresa-and-Belinha.jpg
430
760
Jake O'Neill
https://www.vuelio.com/uk/wp-content/uploads/2015/10/vuelio-logo-transparent.png
Jake O'Neill
2017-10-24 12:50:25
2017-10-30 10:34:59
Blogger Spotlight: Teresa Keohane, The Dogvine