Film Blogger Spotlight: Gary Collinson, Flickering Myth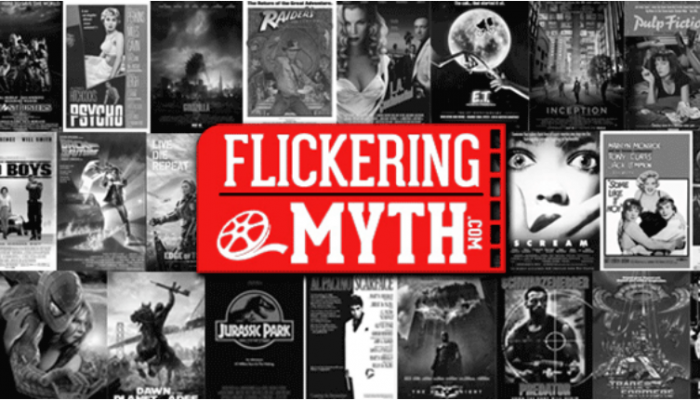 In the number one spot in the Top 10 Film blog ranking, Flickering Myth was created by author Gary Collinson, a fan of superheroes, Star Wars and LEGO. In this spotlight, Gary tells us all about relaunching the Flickering Myth Podcast Network, which film he is most excited about this year, and the importance of brands providing mutually beneficial content.
What's in store for the blog in 2019?
Our main aims for 2019 really are to just to keep on improving, building and engaging with our audience, and having fun with what we do. We've recently relaunched our Podcast Network, and we're currently in the process of revamping our original video content, so they are two areas we'll be looking to grow in 2019, assuming all goes to plan!
Which film are you most excited about this year?
It has to be Avengers: Endgame. Anthony and Joe Russo have been knocking it out of the park with each of their Marvel movies, and the way they brought everything together with Avengers: Infinity War (without it feeling totally overstuffed) was exceptional. I can't wait to see how it all ends.
How are the likes of Netflix changing the industry?
There are definitely positives and negatives to the rise of Netflix and other streaming services. Netflix is putting out a LOT of original content, and that has to be a good thing for the talent involved. It has a huge built-in audience, and doesn't need to convince people to get up, leave the house, travel to a cinema and spend a fortune on overpriced tickets, food and drink, so it can take more of a chance on projects – some of which may never get made via the traditional route, and certainly wouldn't get the same level of exposure. In theory, it should force the studios to raise their own game.
However, no matter how good your home cinema set-up is, there's nothing like the theatrical experience, and with more and more streaming services popping up, it could get quite costly to keep on top of everything you want to see. Sadly, for people like me who treasure their Blu-ray and DVD collections, it also seems to be killing physical media, which is a real shame in my opinion. I miss the video shop.
Which films/stars will win the big categories at the Oscars?
Best Picture – Roma
Best Director – Alfonso Cuaron
Best Actor – Bradley Cooper
Best Actress – Olivia Coleman
Best Original Screenplay – Vice
Best Adapted Screenplay – A Star Is Born
How does awards season affect your content and planning?
Awards season doesn't affect our content and planning too much. We cover the nominations and winners for the major awards ceremonies, and maybe offer a few predictions, reactions and op-eds along the way. We've also been fortunate enough to attend the British Academy Film Awards for the past few years, and so we'll have some coverage and content going up from there on the site and our social channels.
What advice would you give PRs/brands who want to work with you?
If your products are relevant to our audience, then get in touch! But please visit the site beforehand; find out what we do, and who our audience is. We're not a travel site, or a motoring site, or an insurance site. We'll happily work with those clients, as long as the content is relevant to our readers and to our niche. But if you get in touch asking us if we'd like to write a feature on 'The Ten Best Holiday Resorts in the Algarve', you're really just wasting your time.
What do PRs do that's wrong?
We've worked with some fantastic PRs and agencies over the years, so I'd like to stress that by no means is this applicable to everyone. But, in my experience, I believe there are some agencies that expect too much, for too little in return. Sometimes, it can be a one-way street.
We're more than happy to promote your clients' movies or video games, share the posters, the trailers, a review, and maybe even a little more beyond that, if it is relevant to our readers. It's what we and our audience both love after all, and we do our very best to accommodate. But we are not obligated to do so. Sometimes we have other priorities.
Occasionally, it's also nice to receive something in return, like an interview for the movie we've promoted solidly for six months. Take into consideration the ROI, and the value that sites offer your clients. Of course, we fully appreciate this isn't always possible, but a straight-up, honest rejection is always better than radio silence, or an excuse.
As I said, this certainly doesn't apply to every agency. However, you tend to find that the agencies that expect the most – the ones that bombard us with requests, and reminders to their requests, and reminders for their reminders – are generally the ones who offer the least in return.
What other blogs do you read?
Unfortunately due to the demands of Flickering Myth I don't get anywhere near enough time to read as many websites as I'd like. Dark Horizons has always been a great site for movie and TV news, and I also enjoy Den of Geek, The Playlist, Screen Rant, Bloody Disgusting… there's likely a few more I'm forgetting too. As a fan of LEGO, The Brick Fan is a regular read, and Fantha Tracks is a good place to keep up to date with all things Star Wars.
https://www.vuelio.com/uk/wp-content/uploads/2019/02/Flickering-Myth-logo.png
430
760
Christina Pirilla
https://www.vuelio.com/uk/wp-content/uploads/2019/09/vuelio-logo.png
Christina Pirilla
2019-02-15 16:45:49
2019-02-20 12:34:55
Film Blogger Spotlight: Gary Collinson, Flickering Myth