5 ways to use Insights in your PR budget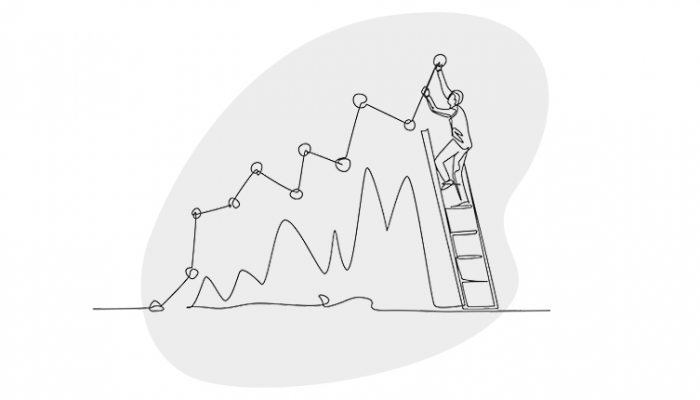 When you are planning your PR budget, insights can be a valuable tool to help you make informed financial decisions. It is important to think about budget across all areas of public relations and insights is a great way of highlighting where the need for more resources lie.
Though there are multiple methods of planning budget needs, here are four ways to use insights to project your PR budget, take control of your planning and exhibit your achievements.
1. Proactive vs. organic coverage
Looking at volumes of proactive coverage is crucial to understand the impact the PR team is making. Press releases and interviews can be great for raising brand awareness and generating earned coverage.
However, if these methods are not producing the results you require, then you may benefit from investing in additional support to understand where you can make more effective changes.
2. Campaign reporting
Rather than a specific metric to showcase the need for more investment, an evaluative report on the success of a PR campaign can be a helpful tool to understand how your resources are being utilised.
If your biggest campaign of the year still resulted in low article volumes, neutral sentiment or failed to hit target publications, then perhaps you could benefit from additional industry expertise to better approach future opportunities. Showing the success of a smaller campaign can also help you advocate for further budget to make more impact next time around.
3. Key message penetration
Key message penetration is an insightful metric used to determine if your organisation is being portrayed in the way you intend it to be. While some brands aim to be the most environmentally friendly or have the best quality products and services – these messages can also focus on broad company values, or hone in on a niche theme that you want visible in your coverage.
Even if you are achieving high volumes of coverage, your key messages may not be landing despite concerted effort. Using insights to demonstrate this, you may be able to appeal for more resources to increase your staffing. Or, more generally to develop further inroads with preferred media through conferences and other outreach.
4. Competitor monitoring
In isolation, all of the above metrics enable you to understand weaknesses in your own PR strategy. However, these become even more powerful when you monitor against competitors as well, allowing you to understand your brand's share of voice. Not only does this help you to map the wider media landscape, but you can compare your results to your competitors and determine where there may be missed opportunities for your organisation.
If your peers are achieving coverage in national media, achieving higher levels of positive sentiment and their press releases are regularly featured, then this could present itself as an opportunity to afford more resources to your communications team to shore up, and more effectively execute, your media strategy.
5. Benchmarking
Continuous measurement, whether this is month-on-month or year-on-year, is crucial for benchmarking your results and having something to compare to. This allows you to track the progress of campaigns and media presence, while highlighting the valuable work of your PR team. Understanding progress over time can present opportunities to show how much you have accomplished, and project how much more you could do with additional budget.
For example, if you expanded your communications team one year, and saw a great improvement in share of voice, proactive coverage and positivity, this showcases a return on investment and develops your reliability in the C-Suite when pitching for budget.
Want to know more about this data or how media insights can support your PR and communications? Find out more.
Vuelio is proud to be supporting AMEC's Measurement Month – a month-long focus on best practice and new emerging trends in the measurement and evaluation of communication. Check out all the Measurement Month events here.
https://www.vuelio.com/uk/wp-content/uploads/2022/11/insights-budget-planning.png
430
760
Lucy Aguilar
https://www.vuelio.com/uk/wp-content/uploads/2023/09/vuelio-logo-200px.png
Lucy Aguilar
2022-11-14 14:24:16
2022-11-14 15:47:43
5 ways to use Insights in your PR budget