Which energy suppliers are achieving a positive brand reputation?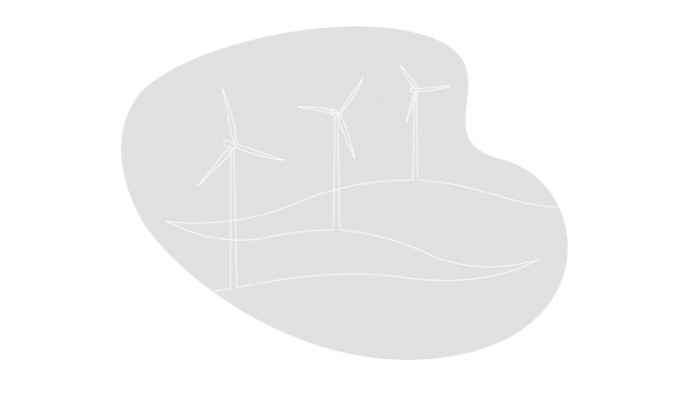 Back in July, Ofgem began releasing a variety of statements to the press demanding that energy companies do more to help struggling customers. As a result, independent and national suppliers began customising their support to be more bespoke and stand out from competitors.
However, the media has responded to some offerings better than others. While established brands are receiving expectedly high volumes of passing mentions, independent suppliers are achieving a higher rate of both positive and in-depth coverage.
Key Takeaways
Energy suppliers have released an array of bespoke support between 1 Jul and 30 Oct, following a series of Ofgem 'threats' in national and regional press
While British Gas achieved the highest sentiment score throughout this time, Octopus had the strongest positive:negative ratio tied to a wider variety of stories
ScottishPower, though considered one of the 'big five' suppliers, executed a high-quality example of how low and controlled coverage can benefit companies in a state of extended crisis comms
EDF's attempts to offer more support was met with strong criticism from regional and local media sources
In defiance of concerns around excess profit and customer 'bribes', terms like 'lifeline' and 'rescue' have been used in national headlines towards five out of the eight suppliers measured
Over the past four months, the debate over whether suppliers are profiting from inflation has been one of many criticisms targeted at the industry. Since 1 July, 12% of 4,108 national and regional news articles covered the discourse over the ethics of Centrica, E.ON and Octopus 'ringfencing' consumer credit balances. In further criticism, both OVO and Octopus had a spike in negative coverage between 12 – 20 August when the Daily Mail reported staff were 'cracking out the booze' and having 'wine parties' during work hours.
Between 19 and 25 Sept, 'the big five' (British Gas, E.ON, EDF, ScottishPower and OVO Energy) were called out for turning away customers and encouraging them to stay with their current supplier due to a 'volatile market'. Ofgem released a statement to the press in response to this, stating that suppliers are obliged to accept new customers as a condition of their licence.
Share of Voice and Sentiment (1 Jul – 30 Oct)
*Data explores 4,108 articles discussing energy suppliers and cost of living support across UK national, regional, and local general news sources.
A select few independent and national brands have been able to dilute negative coverage with a series of well-received customer support campaigns.
Between 25 and 26 August, British Gas received an upsurge in positive proactive coverage following its decision to donate 10% of profits to struggling customers — this headline was distributed approximately 504 times over the two-day period. The Centrica-owned company was a passing mention in 60% of negative coverage throughout this time, due to multiple 'threats' from Ofgem towards unethical behaviours from the 'big five' suppliers. Following the 10% profit donation, Ofgem counteracted its prior statements by referring to the company as 'the only energy suppliers that provides enough support to customers struggling financially', though this statement was only shared 22 times by local and regional news sources. This was also the case for SSE, which was mentioned but not the main focus of articles covering Ofgem's accusations.
Between 25 Aug and 5 Sept, Shell received the highest rate of negative coverage tied to one story when Ofgem revealed it was 'overcharging pre-payment customers' and would be fined £500,000. An anonymous spokesperson for Shell Energy was quoted in 84% of this coverage and referred to the incident as an 'error' in updating prepayment meter rates.
Octopus Energy maintains strongest brand reputation
Overall, Octopus has performed strongest overall due to its ratio of positive:negative coverage. While its highest reaching article was in relation to ringfencing accusations, the independent supplier's decision to buy out Bulb energy achieved an 86% higher distribution rate and was positively received across print, broadcast and online media. Similarly, the brand was referred to as a 'lifeline' following the launch of its bespoke 'Energy Helpers' service, which was shared in 274 articles across 161 national and regional news sources.
Why less is more
While Octopus was only the fourth highest-reaching energy supplier, it came second in terms of positive coverage rates and lowest overall in negative coverage. With the widest selection of bespoke customer support campaigns, its positive sentiment score was both regular and consistently distributed throughout the summer period. Similarly, ScottishPower received an almost equal rate of positive, neutral and negative coverage throughout the four months, with 78% of negative coverage generated by passing mentions.
These are clear examples of how high volumes are not always a measurement of strong performance. Low and controlled volumes, driven by proactive press releases focusing on customer support, has proven to be one of the most effective strategies for industries in a state of ongoing crisis management. Throughout the extended flight cancellations last April, Virgin Atlantic's communications team successfully implemented this method with their 'See the World Differently' D&I campaign.
Top press releases (1 Jul – 30 Oct)
*Data explores 4,108 articles discussing energy suppliers and cost of living support across UK national, regional, and local general news sources.
The most covered press releases since 1 July were shared and distributed by the media between 22 Aug and 27 Oct. British Gas's donation received the highest reach and volume combined, while Octopus received the second highest volume rate in one day. Both fell short in comparison to OVO, which achieved two of the top five press releases. The brand maintained a ten-day period of coverage between 28 Sep and 7 Oct due to a combination of its 'power move' programme and guide to the Government energy bill support scheme. However, the latter headline was over 70% neutral due to the fact that it was not a support scheme offered exclusively by the company.
Why was EDF 'slammed'?
Overall, such a variety of support from energy suppliers has received a relatively positive response by national media sources. Excluding specific customer case studies distributed by local and regional newspapers, terms like 'rescue' and 'saves customers' have been used in headlines for five out of the eight suppliers measured.
However, EDF's attempts to show the same level of generosity was met with a higher degree of criticism. Between 22 Aug and 10 Sept, the company was 'slammed' for offering £100 to customers if they switch to pre-payment meters. The announcement was referred to as a 'bill bribe' in 137 national and regional headlines, describing one of the policies in the press release as a 'dupe' to move customers to a 'costlier' system.
Sara Williams, founder of Debt Camel was quoted in over half of this coverage when she stated that £100 'sounds tempting', but switching to a prepayment meter is a 'dangerous move for many people'. Throughout this period, the pre-payment energy system as a whole was described as 'horrific'. The Sun actively called on the Government for a temporary ban of this option, calling it a 'scandal' for 'hard-up families'.
 Which supports were most positively covered by the press? (1 Jul – 30 Oct)
*Data explores 4,108 articles discussing energy suppliers and cost of living support across UK national, regional, and local general news sources.
Among the bespoke support set out by suppliers, the most covered this year has been Octopus' decision to give away free electric blankets. The company announced this scheme back in January and started again on 10 Oct, but closed the scheme for the year just three weeks later after receiving over 100,000 applications. While national outlets quoted that customers could 'save £300', regional news sources described the brand as 'going one step further'.
Much alike to ScottishPower and OVO,  Utilita has maintained a low but manageable coverage rate throughout the industry's crisis period. While lower in volume than competitors, the 'Shop Smart, Cook Savvy' partnership with Iceland and The Food Warehouse has been its highest-reaching positive story of the year and the energy industry's second most mentioned support campaign since 1 Jul. Such an extended period of coverage was due to the gradual release of various pledges over time, such as money-saving workshops and high-quality research into household savings.
Why customer support pays off in a cost-of-living crisis
While British Gas received the highest sentiment score overall, Octopus has skilfully demonstrated the sentiment control that can be leveraged through offering a variety of gradual support. The singular success of Utilita's Iceland partnership is another strong example of how bespoke effort pays off, though its lack of regular press releases in comparison to competitors may be a leading cause for low volumes overall.
Long-term investment is not a wise or feasible option for some sectors. However, if you have the goal and means to enhance your media reputation then it may be worth diverting some of next year's budget towards the greater good.
Want to know more about this data or how media insights can support your PR and communications? Find out more.
Vuelio is proud to be supporting AMEC's Measurement Month – a month-long focus on best practice and new emerging trends in the measurement and evaluation of communication. Check out all the Measurement Month events here.
https://www.vuelio.com/uk/wp-content/uploads/2022/11/wind-energy-farm-comms.png
430
760
Hollie Parry
https://www.vuelio.com/uk/wp-content/uploads/2019/09/vuelio-logo.png
Hollie Parry
2022-11-07 14:28:40
2022-11-08 10:16:18
Which energy suppliers are achieving a positive brand reputation?