How are British newspapers perceiving the 'new' Twitter?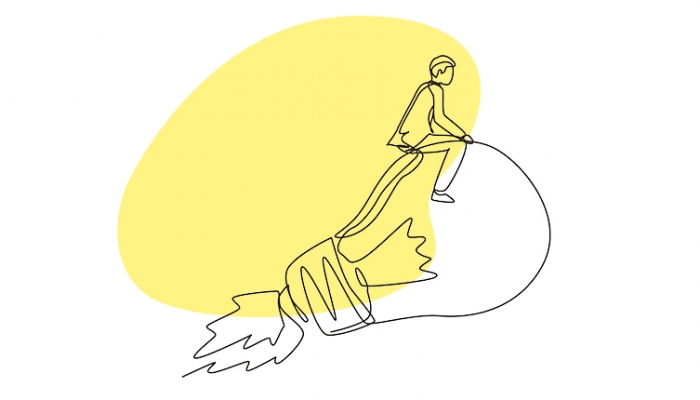 Following an extensive period of negotiation, Elon Musk confirmed his $44bn acquisition of Twitter last Friday. As Musk has a pre-existing reputation of creating online controversy, both politicians and public figures have expressed their concerns towards the future of the website.
Between 28 Oct and 1 Nov, 448 UK-wide news sources reported on Musk's Twitter takeover and the updates that followed. One of many was his decision to fire the company's board of executives, which consumed 10.7% of national articles throughout this time. While 88% of this coverage was negative in sentiment, almost half used the term 'golden parachutes' in reference to the collective $122m dismissal pay-out.
Overall sentiment across national news sources has been largely critical. Approximately 93% of neutral coverage was a general acquisition announcement, while articles with a specific focus were 4% positive but predominantly negative. Over 95% of positive coverage were op-eds – the highest reaching piece was from the FT and praised Musk for his hypothesis that the new Twitter will be a 'digital town square' for online disagreements.
The cost of the takeover was mentioned in 23.5% of national coverage, of which 21% was a headline mention. Articles by The Independent, which had the terms 'RIP Twitter' and 'Musk may be one of the worst people on earth' in their headlines, were syndicated a collective 43 times by local and regional news outlets since Friday.
Free speech and misinformation
Almost half of all national coverage either focused on or mentioned increased risks towards user safety. Among the most common concerns were misinformation (7.9%), the recovery of banned accounts (13.8%) and plans for a 'content moderation council' (6.25%). Such worries were exacerbated when Musk, alongside Donald Trump on Truth Social, was found to be tweeting conspiracy theories on the attack of American Businessman and husband of Speaker of the House of Representatives Nancy Pelosi, Paul Pelosi —this discovery featured in 6.2% of all UK coverage between 30 Oct and 31 Oct.
Immediate violence from revived accounts
Among the previously banned accounts, right-wing figures were most mentioned in the media. Trump was quoted 34 times for saying that the service is 'now in sane hands', while extremist group Britain First made headlines for posting a series of anti-immigrant videos in the first 24 hours of its account revival.
American Basketball player LeBron James was also quoted in 5.5% of all coverage, calling on Elon Musk to take action as the use of a racist term on the platform surged by 500% since Friday.
Online Harms Bill
From anti-immigrant footage to an upsurge in racist language, national news sources have published extensive evidence of online harms caused by Musk's content regulation changes. Musk stated that the content moderation line should 'only be drawn at illegal posts' and 'everything else should be allowed as part of open debate'. With the position of the Online Safety bill still pending, 2.5% of all national publications have asked how the platform could coexist with such regulations.
While politicians in the UK have been relatively quiet on the takeover so far, other public figures and world leaders have expressed their immediate stance on the news. Responding to Musk's 'the bird is freed' tweet, Thierry Breton, the commissioner for the internal market of the EU said: 'In Europe, the bird will fly by our rules':
In Europe, the bird will fly by our 🇪🇺 rules.#DSA https://t.co/95W3qzYsal

— Thierry Breton (@ThierryBreton) October 28, 2022
Similarly, 22 headlines mentioned a quote by NZ prime minister Jacinda Arden, who urged Musk to 'stick to transparency' amid fears that the platform could nurture extremism.
Blue tick charges
Consuming 8.25% of all national coverage, Musk's plans to charge verified accounts $20 a month peaked on 31 Oct with celebrities around the world weighing in on their disapproval. Author Stephen King was one of many quoted in 6% of national headlines on the same day, when he responded 'F**** that, they should pay me'.
As the story developed over the weekend, business experts began speaking to the press on how this move could ultimately devalue the platform. By 1 Nov, 56 national headlines reported that Musk may 'slash the fee' to $8 or remove it altogether.
The future of Twitter
With so many public figures announcing their disapproval and departure of Musk's takeover, tech journalists and shareholders are beginning to speculate the likelihood of the platform's survival. Alongside a small selection of national news outlets, 106 British tabloids have actively outlined how users can delete their Twitter account and why they 'might want to'. Approximately 85% of coverage discussing the future of the platform was negative, while 14.5% remained neutral and speculated if there would be a future at all.
Want to know more about this data or how media insights can support your PR and communications? Find out more.
https://www.vuelio.com/uk/wp-content/uploads/2022/11/Vuelio-blog-image-template.jpg
430
760
Hollie Parry
https://www.vuelio.com/uk/wp-content/uploads/2023/09/vuelio-logo-200px.png
Hollie Parry
2022-11-02 11:59:43
2022-11-02 13:54:11
How are British newspapers perceiving the 'new' Twitter?