Getting ready for Web3: Interview with Citizen Relations' deputy managing director Jules Day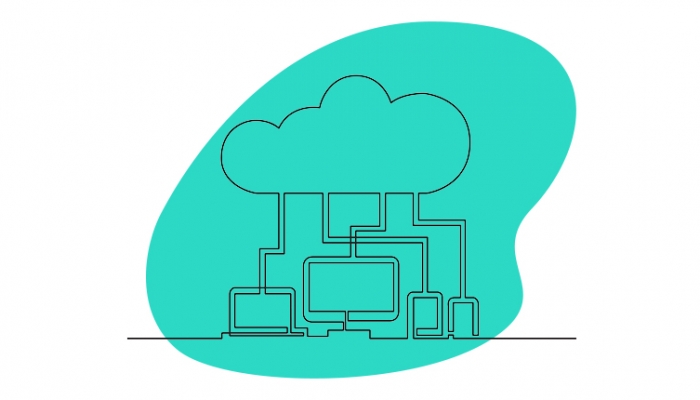 Web3, ChatGPT and all-things AI-assisted and generated are big news in the communications and creative industries right now, and the Citizen Relations team has been paying attention to changing needs in the sector:
'The volume of work that we've been doing in influencer marketing, community building and management and SEO has been growing exponentially,' says deputy managing director Jules Day on the launch of the agency's new 'dComm3' digital practice.
'Our clients have experienced the power of integrated digital solutions and there's a growing appetite to respond to, and prepare for, evolving consumer behaviours'.
Ready to reach the next step of PR and comms evolution? Read on for why brands need to be ready for the metaverse and which companies are already making the most of the opportunities it offers.
Why do brands need to be ready for Web3?
Simply, brands want to be where their consumers are. We're in the business of helping them create awareness and consideration and, of course, generating and harnessing advocacy. Increasingly, we also play a role in driving people to purchase.
We see three consumer behaviour shifts that brands should be preparing for:
● The dynamics of communities will change as they shift to more niche, topical and emerging community platforms.
● Web3-forward digital experiences will include extended reality and modern AI integration.
● The dynamics of value exchange are changing and we're helping brands understand how to work better with the next generation of creators, commerce and exchange online.
How will the international team be working together?
It is a straightforward model – a centralised, specialist function. The 15-plus team comprises digital comms experts in performance content, technology, analytics and experiences. Our account teams will continue to lead their integrated programmes, drawing in specialist support where relevant. We've been working closely together for some weeks now, and the beauty of today's heavy reliance on video conferencing is that we've built strong working relationships very quickly.
Why is Web3 more than just a flash in the pan for comms?
I remember launching mobile video technology at Mobile World Congress about a million years ago and the spokespeople working so hard to convince people that we really would watch TV on-demand on our mobile devices. How we humans do things evolves – we've already had two iterations of the internet and you can be confident that our expectations of what the internet can deliver, and our role within it, will continue to advance.
From a Citizen perspective, our team sees Web3 shifts in AI, XR and anonymity as substantial drivers of new opportunities for brands.
Which big brands are already doing well with their Web3 strategy?
High fashion and luxury brands have jumped in head-first and generated a slew of programmes. They're largely in testing mode but are succeeding in earning impressions and buzz.
Our team are huge fans of Nike's acquisition and partnership with RTFKT in the creation of really interesting and meaningful 'phygital' activations. What works so well with their partnership is that it is already well-suited for the category, and plays into existing human behaviour, creating new ways to own Nike coveted products.
I've been watching H&M with interest for a while – since spotting my daughter dressing her avatar in H&M in Toca Life, the digital collection landed just ahead of the physical collection and really captured both of our imaginations. H&M has also partnered with Animal Crossing and Roblox, experimenting with virtual garments and, now, using the integrations to focus its comms on sustainability. I'm interested to see what comes next.
Which campaigns haven't done so well with this so far?
It is hard to judge without knowing brand or campaign objectives – and we wouldn't like to.
We've seen brands creating storefronts in the metaverse, launching Discord servers and adding augmented reality shopping experiences to retail, in many cases they've driven plenty of noise but it is difficult to tell if they answered customers' needs or brought the brands into new demographics in any substantial way. Of course, if those campaign objectives were to test and learn, then the brands may well have found value in them.
How would you advise brands to start with Web3 and determining how it could work for them?
We'd advise brands to start by looking at their consumers' behaviours to better understand where unmet needs exist. For example, doing a conversation map to show where people are looking for solutions online, or evaluating user intent in search to help determine where we could better show up based on new behaviours. From there, we'd suggest evaluating the wide array of new communities, tech and offerings to help test modern digital solutions to user challenges. Web-next ideas have what all great ideas provide, something of value to real citizens. That remains unchanged.
Metrics and measuring success can already be difficult in comms – how can success be measured with Web3-centred campaigns?
Some examples of the different impact models we've been building and leveraging:
● Content effectiveness: if you make no other change this year, start measuring the effectiveness of content by variable. If your influencer content includes a product or a CTA does it perform better? If we include a real person does it change the outcomes? Citizen's dComm3 practice has built a content effectiveness algorithm that allows us to do better briefing, track outcomes and shift campaign results in a programmatic way.
● Earned SEO: search behaviours are changing for the first time in decades. Gen Zers leverage platforms like TikTok and Instagram for search more than Google. A weight of product searches originate in Amazon. Voice search has become something our kids do. Earned off-page search can drive significant value for a brand capturing share of search and driving inbound links. Start by getting a baseline of search performance and measure against it in earned.
● Earned attribution and econometrics: buzzy, earned-led campaigns don't just drive headlines and impressions; they can drive demand. The dComm3 team is briefing in against demand and building tagging infrastructures to show the value of earned well beyond standard attribution.
What do you find particularly exciting about the Web3 space?
The possibilities. What will humans adopt versus reject? How will people evolve around the tech versus how the tech will evolve to human behaviour? This is perhaps the most exciting time in the history of the web and we are ready for the opportunities it poses. Tactically, we're bullish on community evolution. People are going back to anonymous, topical-centred conversations and things like organic community are returning in a way that is truly exciting for communicators and brands.
For more on Web3, read our previous posts on the topic: 'How to communicate in the metaverse… also, what is the metaverse?' and 'Three reasons to get started with Web 3.0'.
https://www.vuelio.com/uk/wp-content/uploads/2023/03/Getting-ready-for-Web3.jpg
430
760
Phoebe-Jane Boyd
https://www.vuelio.com/uk/wp-content/uploads/2023/09/vuelio-logo-200px.png
Phoebe-Jane Boyd
2023-03-09 11:13:16
2023-03-13 11:18:14
Getting ready for Web3: Interview with Citizen Relations' deputy managing director Jules Day