Going Digital: Publishers, PRs and the changing landscape of women's media
With print circulation dwindling, and blogs cementing their place within the media landscape, are women's media publishers beginning to realise the potential of digital? Alice Revel explores what this means for PRs. 
What's your first port of call when it comes to calculating bang for your PR buck and ensuring effective reach in print media? Circulation figures, of course. But among those crucial stats for the women's glossies on the newsstand, there's a not-so-new, but increasingly influential presence.
In February this year, the Professional Publishers Association released rankings of combined print and digital magazine circulations for the first time, with heavyweight titles such as Vogue and ELLE both attracting around 200,000 readers per month. These numbers are not too dissimilar to the monthly unique user figures claimed by bloggers such as Style Bubble, Liberty London Girl and Mademoiselle Robot. 
A Changing Landscape
In an unprecedented move, Condé Nast suspended Easy Living's print publication in May, with the women's monthly becoming an online-only title. Sales of the magazine actually increased in Q3-4 2012, but the seemingly positive signs weren't enough for Condé Nast, with the publisher's UK managing director explaining: 'We see few encouraging signs in this part of the market'.
The same month saw publisher of free weeklies Shortlist and Stylist, Shortlist Media unveil its latest venture, Never Underdressed. Described as a 'Glossy, luxury fashion title for the digital era', the immersive, online-only magazine extends across desktop, mobile and tablet, delivering constantly updated content to ABC1 women 24/7. So what does this media shift mean for the PR industry?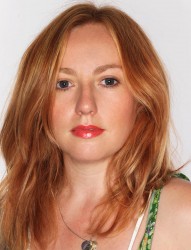 'When I started out at Condé Nast on Glamour in 2006, we were very much second best for many PRs, but I really do feel everyone is getting digital and understanding its power a lot more these days,' says Natasha McNamara, executive editor of EasyLiving.co.uk. With the recent changes to the title, there's a challenge for Easy Living's team too: 'We are still assessing where we will stand in the market, but we have put considerable thought into how the site should adapt for online and whether all the content we currently carry is 100% relevant for the digital space,' adds McNamara.
This transition and the differing demands of online-only journalists is something which PRs are gradually coming to terms with too – but it's a process in flux. 'Some PR professionals certainly do index traditional press coverage over digital media,' says Frank PR director, Lucy Hart. 'Sometimes that response is right and justified given the objectives of the brand or the campaign, but in other instances it is our job as PR counsel to explain why coverage or conversation in the digital space is more likely to deliver back on the client's goals.'
A New Challenge for PRs
While PRs may be adapting to the dynamics of the digital space, that's not their only challenge. 'I think it's taking a long time for brands, rather than PRs, to realise that print doesn't quite have the cachet that it used to have,' says Jane Cunningham who launched British Beauty Blogger back in 2008. 'Many brands just can't quite bear to tear themselves away from print and they're definitely missing out.'
As publishers understand and invest in the digital arena, PRs and brands alike will have to adapt and evolve in their approach, their offering and how to pitch to journalists looking for stories. 'The power of digital can't be ignored so it would be a foolish agency which was not incorporating digital into its strategic vision for clients,' says Hart.
Founder of online magazine Running in Heels, Alice Revel is a freelance writer and consultant contributing to titles including the Telegraph, Civilian Global and Shopikon. Journalist contacts and digital outlets can be found in the CisionPoint Media Database. 
https://www.vuelio.com/uk/wp-content/uploads/2019/09/vuelio-logo.png
0
0
Priyanka Dayal
https://www.vuelio.com/uk/wp-content/uploads/2019/09/vuelio-logo.png
Priyanka Dayal
2013-07-04 12:34:43
2013-07-04 12:34:43
Going Digital: Publishers, PRs and the changing landscape of women's media