Speedy Spotlight: Decades of Elegance
Decades of Elegance is featured in this week's Media Updates. Author Iida Heikkinen spoke to Cision about collaborating with Tiffany & Co., encouraging guest bloggers and working with PR.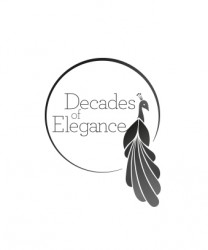 Why should people read your blog?
Decades of Elegance brings the most beautiful and elegant pieces of vintage and antique jewellery to its readers, and shows how these can be worn alongside contemporary fashion. We go behind the scenes of vintage and antique jewellery trading, and take the reader along to shops, markets and auctions around the world.
We also give hairstyle ideas using vintage jewellery as hair pieces. The wedding section of the blog contains inspirational wedding photography, gives wedding style ideas and provides bespoke bridal jewellery searches.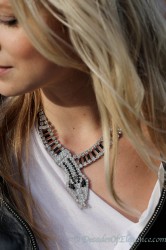 What is your greatest achievement to date with the blog?
We featured a post presenting the Great Gatsby jewellery collection designed by Tiffany & Co. for the new movie.  We were able to work with Tiffany, which included being granted permission to use its official jewellery collection photos. The post was very well received by our readership.
The most important issue in your blogosphere is… Encouraging our readers to choose vintage – a unique and sustainable alternative to high street fashion.
What's your favourite blog and why?
I really enjoy reading Love My Dress, with all of its wonderful photos and beautifully written blog posts. I aim to do all of my own photography for Decades of Elegance, except when I am modelling the pieces myself, so Love My Dress is a great source of inspiration as it features so many talented wedding photographers.     
How often do you aim to post?
I post every Monday, Wednesday and Friday.
How do you feel about guest posts?
I love and encourage them.  I am currently doing a series called 'Your Secret Jewellery Collection' where my readers send me photos and information on their own jewellery collections. These have been incredibly popular and they have created such a positive interaction with my readers.
I have also recently written a guest post for another blog, consisting of a vintage guide to my area of London. Guest posts give the blog a breath of fresh air and present new angles to subjects, and I would be very interested to take on other vintage bloggers as guest writers on my blog. 
How does a good PR work with you?
They should be familiar with antiques, vintage jewellery or wedding fashion, or at least be able to associate with these fields. Decades of Elegance aims to be inspirational and positive for the reader, so the PR should be able to appreciate and maintain this image and reputation.  
What do PRs do that's bad?
Focus on areas unrelated to the blog.
Editorial information on Decades of Elegance, Iida Heikkinen and thousands of other media outlets and contacts can be found in the CisionPoint Media Database.
https://www.vuelio.com/uk/wp-content/uploads/2019/09/vuelio-logo.png
0
0
Priyanka Dayal
https://www.vuelio.com/uk/wp-content/uploads/2019/09/vuelio-logo.png
Priyanka Dayal
2013-07-04 09:41:37
2013-07-04 09:41:37
Speedy Spotlight: Decades of Elegance