Google, Facebook and Twitter are not taking online abuse and hate seriously enough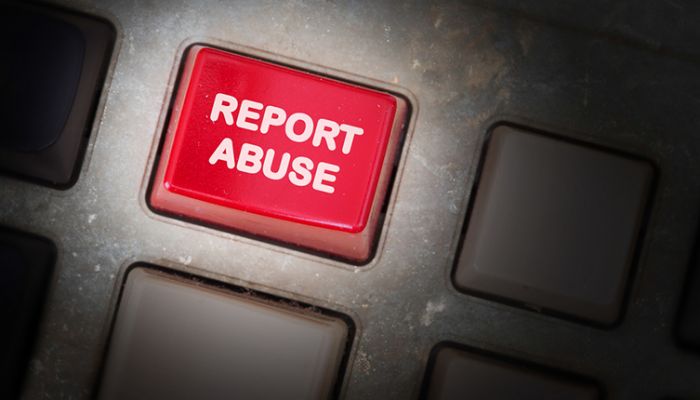 The Home Affairs Committee has questioned Google, Facebook and Twitter over the work they're doing to combat online hate. The Committee questioned Dr Nicklas Berild Lundbald, vice president public policy at Google EMEA; Simon Milner, director, public policy at Facebook; and Sinead McSweeney, VP public policy and communications at Twitter EMEA.
They were focusing on trends in online hate crime and what actions are being taken by the leading platforms to tackle it. This follows earlier news that Twitter revised its hate policies, which led to Britain First being suspended.
Mark Di Stefano, media and politics reporter for BuzzFeed UK, live-tweeted the session and is the source of the quotes below.
Under questioning from MPs, Facebook revealed it now has more than 7,500 people whose jobs are focused on removing content from the platform, while Google expects to have over 10,000 by the end of 2018.
Highlighting problems with Twitter's reporting system, Yvette Cooper presented abusive and threatening tweets against Diane Abbott and Theresa May, which she had reported on the platform. The tweets are still online, but McSweeney was unable to give a reason why. In an attempt to excuse it, she said: 'You can clean a street every morning, you can't guarantee it'll be clean by 10am'.
McSweeney was unable to explain why any of the offensive comments in tweets were still live on the platform. She did admit to failings with the verification system on Twitter, with the blue tick system clearly broken, she said: 'People became verified who should have never been verified'. She also confirmed what was reported a few weeks ago: the Twitter verification system has been suspended.
McSweeney received the brunt of questioning, perhaps due to Twitter's nature as a broadcast platform and one on which MPs receive so much abuse themselves.
Tory MP Rehman Chishti presented Milner with an offensive crusader meme and asked: 'That is completely unacceptable, would you accept that?' to which Milner replied: 'I'd have to ask our expert teams'.
Google didn't escape the spotlight, Cooper asked why she was receiving recommendations from YouTube for 'pretty horrible organisations'.
'You are actively recommending what is effectively racist material into people's timelines', she said. 'Isn't the real truth that your algorithms and the way in which you want to attract people to other linked and connected things, is that actually your algorithms are actually doing that grooming and radicalization?'
Towards the end of the session Milner complained: 'I kinda hope you have some other companies here. It's usually us three. There are a lot of other online companies many who are not applying the same endeavors we are'.
Cooper wrapped up the session by telling the three networks: 'It is about harassment and abuse that can undermine political debate and democracy. You are some of the richest companies in the world. We need you to do more.'
The Home Affairs Committee questioned Google, Facebook and Twitter as part of its 'Hate crime and its violent consequences' inquiry. The Committee started before the election and even published a report in May: 'Abuse, hate and extremism online'. Today's session was a continuation of the existing investigation into online abuse.
https://www.vuelio.com/uk/wp-content/uploads/2017/12/Report-Abuse.jpg
430
760
Jake O'Neill
https://www.vuelio.com/uk/wp-content/uploads/2019/09/vuelio-logo.png
Jake O'Neill
2017-12-19 14:17:25
2017-12-19 14:17:25
Google, Facebook and Twitter are not taking online abuse and hate seriously enough