In defence of humanities – the future of PR and comms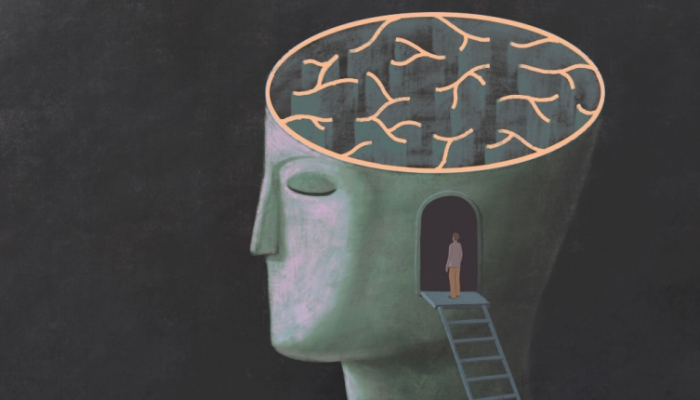 Over the past few years, the value of studying humanities has received extensive criticism across the media and in parliament. The argument has remained largely the same: they fail to produce jobs, lack economic benefit and teach skills that will not be needed in the future.  
Throughout the Conservative leadership race, education researchers and academic bodies began publicly reforming against this argument in the press — creating a diverse upsurge in debate across national and regional news.
Since the 1960s, humanities enrolment has dropped from 28% to 8% across the country – though many experts cite this is a fear-driven change due to an 'age-old myth' that humanities graduates are unemployable. Since 2020, national news has reported on the growing body of research into whether this claim is fact or fiction, as well as several op-eds from creatives and economic leaders.
Volume and Sentiment overtime
*Volume and sentiment data is a 50% sample of 5,768 total articles mentioning both the Conservative and HE perspective of humanities degrees. Sample is ordered by relevance, reliability, and news ranking.
Conservative crackdown
Research by the Vuelio Insights team shows that while the conversation has remained consistent in educational publications, significant national peaks occurred as noteworthy political events unfolded throughout the year. The first spike in coverage, between 3 and 15 August, was a direct result of relevant commentary made by Rishi Sunak during the Conservative Leadership race. His commitment to ending degrees with low 'earning potential' was featured in in 343 national, regional and local news sources throughout this period, with 46% using this term in the headline of the article. Sunak's statement made several direct references to humanities as the main culprit, leading to a resurgence of the term 'mickey-mouse degrees' by 28% of all headlines, which has been trending over the past year and most commonly used by The Telegraph.
Conservative Party Conference
The second major peak of the year occurred only last week, following a higher-ed speech by Andrea Jenkyns, the Under-Secretary of State for Skills, Further and Higher Education. At a fringe event hosted by the EU-sceptic Bruges Group think tank, Jenkyns argued that 'the current system would rather our young people get a degree in Harry Potter studies than in construction'.
A spokesman for the Russell Group of universities, who attended the event, asked if Jenkyns's remarks had any basis in fact – to which Jenkyns replied 'not so far as I am aware'. Another commentator, Pippa Musgrave replied that she 'could not think of a university where the course is described as "construction"'. Both of these responses were quoted in approximately 102 of the total 438 articles between 3 and 5 October, as well as featured in tweets by HE leaders on social media:
Number of students currently studying architecture, building, planning and engineering = 245,395

Number currently studying "Harry Potter Studies" = 0 https://t.co/1fYA5XL5zN

— Sam Freedman (@Samfr) October 3, 2022
Throughout this period, 78% of national news coverage that mentioned the Conservative perspective on humanities or 'low value degrees' was negative towards the government and positive towards higher education perspectives. Furthermore, articles that favoured or agreed with Sunak and Jenkyns' views were either op-eds or economic publications.
One of many publications criticising Jenkyns' comments was HuffPost, which called out the minister for 'confusing everyone' in the headline of the article, mostly driven by the 'misinformed' reference to J.K. Rowling's novels. It argued the term emerged following a manipulation of facts whereby Durham University offered 'Harry Potter and the Age of Illusion' as a single 10-week optional module in its Education Studies BA. This explanation has been repeated in 282 national and regional news sources across general and education news between 3 and 5 October, creating a by-proxy upsurge in prominence for both Durham and Sheffield Hallam University, with the latter's decision to withdraw English Literature sparking national uproar since June.
The class argument
Such consistent criticism by Conservative MPs has been regularly regarded as 'hypocritical' by both national and independent education outlets. Since July, 206 articles have commented on why the success of humanities is being questioned when both current and former members of the Conservative front bench form their own 'clubhouse of Mickey Mouse degrees' i.e. Michael Gove (English), Penny Mordaunt (Philosophy), Liz Truss and Rishi Sunak (Politics, Philosophy and Economics). Furthermore, an article by TIME pointed out that current and former CEOs at companies like Avon, Xerox, Disney and MTV all held English degrees, the founder of Starbucks had a Philosophy degree and the head of American Express had a BA in History.
This viral revelation has led to a handful of independent news outlets arguing that humanities graduates are only subject to unemployment due to the economic restrains of the working class. Similarly, renowned author Phillip Pullman was quoted by 98 national news publications for his 'outcry' that literature should not be a 'luxury for a wealthy minority of spoilt aesthetes'.
Top five: Share of Voice
*SoV data is a 50% sample of 5,768 total articles ordered by relevance, reliability, and news ranking.
Among the top five most-mentioned brands and speakers, graduate employment organisation Prospects and The British Academy (TBA) came out on top with 39% and 36% of the sample studied respectively. Both sets of coverage were proactive in nature and referenced large-scale bodies of humanities graduate research by both institutions.
Former Minister of Universities, Jo Johnson, held a small but strong degree of independent coverage following his dispute with the Home Secretary Suella Braverman and Andrea Jenkyns at the Tory party conference. Johnson called Braverman's comments 'disappointing' when she argued that the UK has too many international students bringing dependent family into the country. He also called Jenkys' bash on humanities an 'old cliché', arguing that this 'relentless uni-bashing' is 'a bit wearisome', urging ministers to go easy on 'relentless negativitiy towards a sector which is really one of our great strengths as a country'.
PR and marketing demand
One of the outcomes quoted most used by national media, which was found in both studies, was the high level of 'transferable skills' that humanities graduates retain in comparison to STEM graduates.
The British Academy found that of the 16 career types, PR and marketing are the second and third most popular careers that humanities students applied these skills to (with teaching as the first throughout). Of the 42% of coverage quoting Prospects or TBA, 12% referred to HEPI's research, which also found that empathy was most nurtured by humanities and is highly valuable in successful PR.
Towards the end of 2021, an analysis by Indeed.com found that successful marketing managers 'typically have at least an undergraduate degree in communications or related fields, such as philosophy or creative writing'.
STEM vs. Humanities
A small sample of tech and business publications mention the famous Google 'Oxygen' project, a 15-year study that attempted to discover what skills guaranteed the success of its employees. The study found that, of Google's top employees, STEM expertise came in last. Rather, communication, empathy, critical thinking and problem solving were the most important definers of success. These are the skills that students often gain by studying a humanities subject and highlight how 'soft skills' are of greater value than mastery and expertise in a STEM field.
It is for this reason that in 2021, SourcePR argued that the transition out of education is often 'less bumpy for those that took subjects with a focus on communication'. PR is dependent on connection and storytelling — which is why, traditionally, subjects like politics, history, English, philosophy and even foreign languages 'tend to produce graduates better suited for PR' than those with STEM degrees.
Hasan Bakhshi, director of the Creative Industries Policy and Evidence Centre (PEC), was also quoted in 16% of all articles between July and October following his statement that The British Academy has provided 'important new evidence on why humanities graduates in the UK are already more likely than STEM graduates to change sector and role voluntarily and without wage penalty'.
Insights and crisis management
With the upsurge in demand for crisis management over the past few years, The British Academy also found that graduates are shown to possess bespoke trend analysis skills to better prepare for future challenges. While Jenkyns argued that the needs of the future are in trade and tech, TBA argue that addressing challenges ahead will 'need not just technological solutions, but the understanding of human behaviour and how to achieve social and cultural change'.
ESG strategy
The past few years have also seen an increased demand for ESG transparency, particularly in the realm of sustainability, company ethics and diversity disclosures. HEPI's research found that graduates with a social science background often have a stronger awareness of ever-changing societal values than those in other subjects, meaning their knowledge could be distinctively advantageous to employers. Industries which are historically less exposed to this level of public strategy, such as pharma, will need humanities graduates to wholistically and consistently meet this demand.
Areas of improvement
*Data is a 50% sample of 5,768 total articles ordered by relevance, reliability, and news ranking.
While national media criticism towards Conservative MPs' opinions was high between 14 Jul and 5 Oct, 44% of all articles in the sample studied provided one or more 'solutions' to address Government concerns. The most popular, which positively aligned with one of Sunak's former manifestos, was that secondary pupils would benefit from learning STEM and language as compulsory topics until 18 years of age.
As research has found that arts and humanities graduates rate 'analysing numerical and statistical information' as their weakest skill, this recommendation would greatly support the merge of STEM and humanities skills needed in the future.
Dr Gabriel Roberts, an English teacher at a London secondary school, was quoted in 18 national news sources in his statement that argued that this move would also address the 'long-term shortage of linguistic skills identified by employers, have wider benefits for pupils' educational attainment and help compensate for the loss of international links likely to result from Brexit'.
Recognise gender gaps
While the lack of women in STEM is considered an ongoing crisis across the world, 43% of all articles in the sample outlines the major lack of male representation in humanities.  Sławomir Trusz's 2020 study, which was cited by 12% of these publications, revealed that male subjects negatively associated language learning and humanities with being 'feminine' or 'gay'.
While significant advances have been made to encourage more females into STEM subjects, no such strides have been taken to encourage males into the humanities. Prospects is one of many to voice the need to reform this way of thinking, for the sake of both gender equality and career prospects for humanities.
Merging humanities and STEM
The ever-growing demands of the tech industry have long been alluring to young professionals, with many pursuing STEM-focused degrees to safeguard their future career prospects.
However, 21% of coverage mentioned that the future of tech relies on humanities graduates to 'keep up' with emerging technologies in AI and quantum computing. As computers make revolutionary steps towards reflecting the human brain, ethical dilemmas are some of many that will require the 'soft skills' of the budding philosopher or sociologist.
The future of PR and comms
While some Conservatives have been eager to point out the negative outcomes of non-STEM degrees, national news and education sources have readily pushed back over the past year with new research to argue otherwise. Starting salaries may be low in comparison to a junior doctor, but humanities graduates have been found to progress faster through the first ten years of their career, into roles attracting higher salaries — with specific and significant gains in PR and communications industries.
Despite warnings on the contrary, many companies are opting to cut PR and marcoms budgets to cope with inflation. Therefore, ensuring that employers have access and knowledge of the most talented and prosperous candidates is essential.
The research clearly shows that so long as the Government continues to portray these crucial skills as 'Harry Potter' and 'Mickey Mouse' studies, while citing misinformation towards the employment prospects of such graduates, both the British economy and communications sector will suffer as a result.
Want to know more about this data or how media insights can support your PR and communications? Find out more.
https://www.vuelio.com/uk/wp-content/uploads/2022/10/Shutterstock_2033919755-1.jpg
430
760
Hollie Parry
https://www.vuelio.com/uk/wp-content/uploads/2023/09/vuelio-logo-200px.png
Hollie Parry
2022-10-11 15:33:04
2022-10-12 17:51:47
In defence of humanities - the future of PR and comms