Is this the beginning of the end for influencer marketing?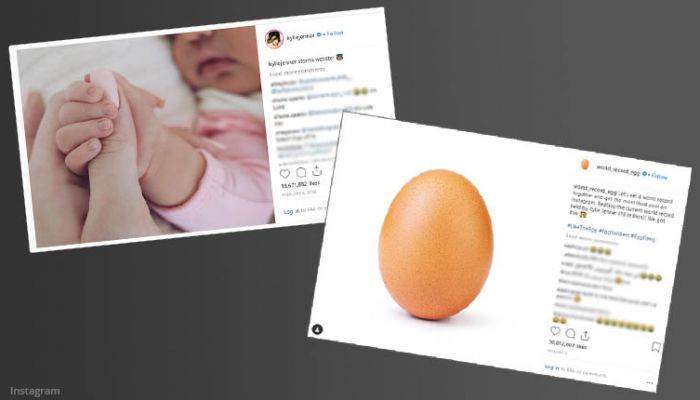 In the latest influencer marketing twist, an egg is now more Instafamous than Kylie Jenner. This may seem trivial, but are the cracks already showing for influencer marketing?
Scott Guthrie, lead analyst at Luxmoore Consulting and all-round influencer marketing expert, led an insightful panel session covering influencer marketing at the PRCA's recent 2019: The Year of… event.
Though the term influencer is increasingly harder to define, it appears that this hasn't stopped people trying to get involved; the search term 'influencer marketing' was more popular on Google than 'social media marketing' in 2018. This is an industry worth $10 billion, but can influencer marketing come back after the accusations of buying fake followers and engagement, lost ad revenue and the ethics of influencer marketing being called into question?
While some influencer campaigns get it spot on, it is the campaigns that miss the mark that make the news for all the wrong reasons. Guthrie said that the importance of authenticity and ethics needs to be at the heart of influencer marketing because people are switched on to how influencer marketing works and can tell when a brand and an influencer don't fit.
Joining Guthrie and adding their insight on the panel were: Candace Kuss, director of social media at H+K Strategies; Will Cooke, executive director, strategy and innovation at Golin; and Andrew Jennings, an independent consultant.
If influencer marketing is to survive and retain credibility, both agencies and influencers need to take responsibility for the message they're putting out. Cooke said that agencies need to invest more in the vetting process for influencers and make sure that they're the right fit for the brand. This means we need to look for who has influence that fits the campaign and brand, not just for people who call themselves 'influencer'.
Another area of consideration is reputation, which is at the heart of all PR campaigns. Jennings suggested that we need to look for, and be aware of, the potential downfall if the brand and ethics are not aligned. Guthrie also pressed the importance of building relationships with influencers and keeping in regular contact, this way if their tone of voice changes or there's a possibility of the brand being at risk, you can act quickly.
The theme of humanity also ran through the event and Kuss said we need to remember that influencers are not just Instagrammers and YouTubers, they are subject matter experts and we need to recognise them as such.
So, is this the end for influencer marketing? No. However, Guthrie has predicted that it could be the end for influencers who post with #ad and little consideration, because influencers need to post content that matters to their audience and is authentic to them.
What this means for world_record_egg – which has started hatching – remains to be seen.
Want to build relationships with the right influencers? Whether it's bloggers, vloggers and Instagram stars or journalists, editors and broadcasters, the Vuelio Influencer Database lists thousands of contacts who have detailed profiles and genuine influence to help you reach the right audience.
https://www.vuelio.com/uk/wp-content/uploads/2019/01/Instagram-egg.jpg
430
760
Rebecca Potts
https://www.vuelio.com/uk/wp-content/uploads/2019/09/vuelio-logo.png
Rebecca Potts
2019-01-21 10:54:03
2019-01-21 10:54:03
Is this the beginning of the end for influencer marketing?