Kind comms in cleantech: Interview with Life Size CEO Jan Bohnerth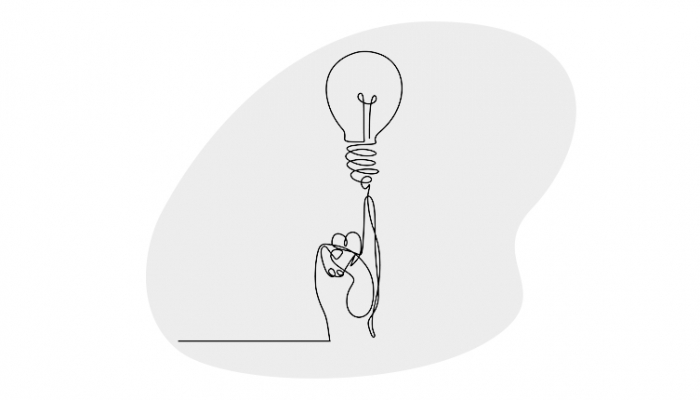 'Our founder and former CEO Alisa Murphy has always had the desire to enact positive change, and this spirit has led her to her next career move – becoming a coach. Alisa stepping back from her role as CEO raised the question: what should happen to Life Size?'
Jan Bohnerth recently stepped into the role of CEO at Life Size – just one of the big changes happening at the cleantech company. Along with former CEO Alisa's move to a coaching role, the company has evolved to adopt a ground-breaking employee-ownership business model.
What does such a change involve for a comms company, and could this work for your organisation too? Jan shares what sparked the decision, the importance of preserving team culture and values, and how ethics in climate comms is also translating to kinder, human-led approaches in business.
'A transition to a trust-based model emerged as the natural choice for us,' says Jan. 'Now, an Employee Trust owns our company, ensuring we can remain independent and maintain the culture and values that make us special. It's a win-win situation for everyone involved.'
What are the challenges and opportunities that can come with employee-ownership?
The opportunities far outweigh any potential disadvantages. In fact, the choice to move to an employee-ownership model was a response to the potential disruption that the departure of Alisa could bring. By transitioning to an employee-owned model, we can guarantee the preservation of the culture and values that make us unique.
An obvious advantage is the incentivisation of the team. Once we've fully repaid Alisa, our whole team will profit directly from the work we put in. This also means that the quicker we are successful, the sooner this moment will come.
However, the financial benefits are almost secondary for me. The ability to feel our work's impact excites me the most. A business model which truly allows us to work for ourselves and feel closer to the impact of our work is a business model for the 21st century.'
What advice would you give to businesses considering a move to this model?
We benefitted from our great advisors from Baxendale. The team we worked with was instrumental in guiding us throughout the process. Transitioning to employee ownership is not simple, yet Baxendale gave us peace of mind by ensuring we correctly set up a potentially complicated process.
Being transparent about the move was also crucial. Our whole team was involved from the start, from the moment Alisa first voiced the idea to the completion of the transition. We informed the team during every stage of the process and encouraged questions. We also reassured employees that nothing would change on a day-to-day basis, as our business model remains the same.
How has the cleantech space changed since you began working in the industry?
Cleantech has really grown up over the last five years. When I first started working in the industry, it mainly consisted of small companies. As a result, it was hard to battle for journalists' attention, as those interested in sustainability mostly focused on traditional renewable energy companies, such as those focusing on wind power or start-ups working in e-commerce.
This has recently shifted as the world's understanding of the climate crisis increases. The growing recognition of the challenges the world faces in decarbonising has led to a burgeoning interest in the technologies being built to achieve net zero. The rise of global players like Northvolt, for example, has also helped draw attention to cleantech and the smaller start-ups operating in the space.'
What trends do you see coming up for cleantech that brands in the sector should be ready for?
A big trend is the personalisation of communications. In the past, charismatic or powerful leaders like Steve Jobs and Mark Zuckerburg dominated tech communications. The key to their commercial success came from their ability to tell a story and portray a vision for the future that their product could deliver.
The issue for cleantech companies is that their product is typically grounded on research and development tech, which in many ways is on the opposite side of the storytelling spectrum. We work with engineers solving incredibly difficult questions, which we know are important because they have technologies that make an impact. But the technicality of their work means they are naturally less equipped to tell stories. Our job is to find the story behind their tech to make people listen.
With the rise of AI-generated content, storytelling will become even more relevant. Increased AI-powered content production will create more content, which will be more general as AI is not incentivised to be bold. This means personalised, unique voices will become more powerful, as it will help companies stand out from the crowd.
What has been the lasting impact of the pandemic on your work, and the comms sector at large, in your opinion?
We had an agile working policy in place well before the pandemic. So the main change was moving away from having offices at all, as the need is no longer there. When we still had offices, we were limited to hiring people from London and Berlin. However, now we can employ excellent people from almost anywhere. Since 2020, we've hired core team members from across Europe.
We've always wanted to integrate work and life, which the shift to fully remote working has helped us achieve. Our wellness team has devised solutions for those who prefer in-office environments by creating easy-to-follow processes for booking co-working spaces. It also means that when we see each other in person, we try to make these encounters more valuable. These meetings are not always project-related, but always about human connection.
Some brands and organisations have been criticised for greenwashing – how would you advise brands ensure their comms and actions are authentic?
Thankfully we don't encounter this problem 95% of the time because our clients work with clean, impactful technologies they have created themselves. However, I've noticed that the public is becoming more aware of greenwashing patterns, and it's in vogue to use buzzwords like 'net-zero', 'carbon-neutral' and 'climate-friendly' to claim sustainability credentials.
It may be tempting to hop on the trend, but I strongly advise against making these claims unless they can be backed up. It isn't worth it to make false climate claims, as it will do more damage than good in the long term.
What are your plans for Life Size for the year ahead?
Our plans are two-fold. Firstly, we want to be even more impactful in our work. We've never been an agency that just executes a brief. We see ourselves as a sounding board ready to question assumptions and develop the best solutions for our clients. We want to do more of this impactful work to drive commercial success for cleantech companies.
Our other main aim is to increase our European reach. We started in the UK and have since expanded and found success in the DACH region and the Nordics. We now want to replicate this success in other European geographies. We benefit from many European cleantech companies being international from the start, with teams and customers spread globally, so their communications must be global too. That's why we, with our international team and position as Europe's only specialist cleantech communications agency, are well-equipped to serve European start-ups.
How did you originally get into comms and cleantech, and what keeps you passionate about it?
I've always been interested in tech and complex solutions. Natural sciences were always an interest of mine, but at the same time, I was good with languages and the business side of things. So. a decade ago, when I felt a real urge to leave my profession and enter the cleantech space, I discovered that I was most suited to working in the communications sector, as it combined my interest in technical questions and my expertise in business and communications.
Now that I'm involved in the sector, I find it incredibly exciting to learn about new cleantech solutions every day and to work with leadership teams and engineers to help them tell their stories to the rest of the world.
For more on authentic person-led comms, check out our previous post on the rewards of net zero, featuring best practice advice from the Vuelio Insight team. 
https://www.vuelio.com/uk/wp-content/uploads/2023/04/Kind-comms-in-cleantech.jpg
430
760
Phoebe-Jane Boyd
https://www.vuelio.com/uk/wp-content/uploads/2019/09/vuelio-logo.png
Phoebe-Jane Boyd
2023-04-04 13:57:31
2023-04-04 15:31:26
Kind comms in cleantech: Interview with Life Size CEO Jan Bohnerth