On the right track – which train companies are derailing negative press?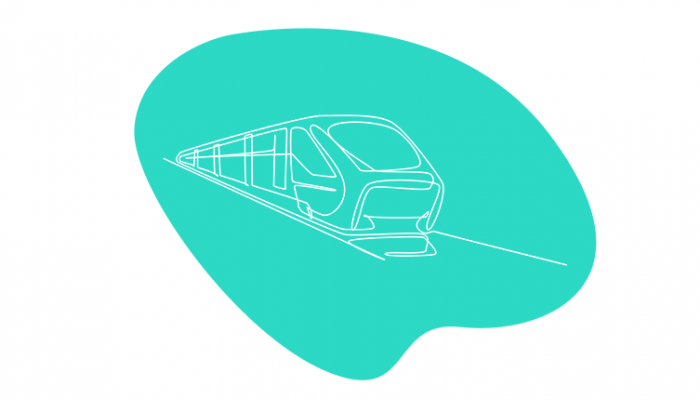 Alongside a prolonged increase in coverage related to industrial action, train companies have been generating more national coverage in other topics too — year on year since the end of COVID-19 lockdown.
National events and crises, like the SNP leadership election and ongoing inflation, have been strong drivers in this increase of transport-related media discussion. As a result, general media interest has grown in lesser known services and smaller, company-related stories that were not otherwise generating national awareness prior to 2021.
According to the International Union of Railways, the British train sector only managed to 'get back on track' from COVID 19-related losses in 2022 — the Department for Transport (DfT) reported ridership as high as 95% against pre-lockdown figures.
Key Takeaways
Throughout Q1, Merseyrail received the highest positive and lowest negative coverage compared to competitors.
Avanti West Coast were a prominent feature in two of the top five news stories so far in 2023.
Tourism acted as a consistent source of positive coverage for Eurostar, with a particular focus on money-saving tips from families visiting Disneyland Paris and Germany.
When not reporting on industrial action, media interest gravitates towards examples of 'value-led' customer service that reflects sustainability, diversity, and inclusion.
'Reliability' has been the most-used term used in national headlines since 1 Jan, with significant attention around Avanti West Coast and the companies that make up Govia Thameslink Railway.
Despite this slow but steady success, new challenges are arising — particularly in regards to climate goals, industrial action and ticket costs — that could quickly undo the state of economic recovery that was lost throughout the pandemic. According to independent watchdog Transport Focus, less than half of passengers feel railways deliver value for money, meaning coverage around fares and customer service will continue to be in the spotlight.
Share of Voice
*Data shown above was collected between 1 Jan – 1 Apr 2023 and reflects all national news coverage mentioning UK train companies in the headline or body of text. The final six companies above received the highest volume of coverage overall.
Throughout the measured period, Merseyrail received the highest positive and lowest negative coverage compared to competitors. The company's most popular positive story was in relation to its long-awaited , which was covered by national news outlets between 22 Jan and 2 Mar 2023.
However, coverage took a slight dip between 3 – 14 Mar when all new trains had to be temporarily withdrawn due to a 'software issue', but negative coverage remained lower than the initial, positive response to the launch. Suzanne Grant, Commercial Director at Merseyrail, was quoted in 57% of regional and local coverage on this story, commenting that the introduction is 'going well' and that it's 'not unusual to have to make some adjustments' with new trains entering service.
Overall coverage for Avanti West Coast, Caledonian Sleeper and ScotRail was more negative than not, while Eurostar had a relatively balanced sentiment score across the board. Over 85% of Eurostar's positive coverage was accrued between 23 – 28 Jan, when new Brexit-related passport rules created delays that meant trains were 'forced' to run with empty seats. Eurostar bosses were quoted stating how this doesn't align with the 'huge demand' the service now gets as the 'greenest form of travel' – a descriptor used in 52% of coverage.
Top Themes
*Data shown above was collected between 1 Jan – 1 Apr 2023 and reflects all national news coverage mentioning UK train companies in the headline or body of text.
Between 1 Jan to 1 Apr, industrial action wasn't always the most popular topic of media interest. But in the second week of January, health and safety became the leading concern due to an attack in Paris that took place near the Gare du Nord Eurostar railway hub, though the company was mostly mentioned in headlines rather than the body of the text.
In the third week, national discussion around record-breaking fare prices was introduced and stayed of interest until the first week of February. UK rail minister Huw Merriman was quoted in 69% of this coverage, stating that the rise was 'capped well below inflation' and was 'delayed' coming into force. ScotRail was the most-mentioned company in relation to this theme, but in a more positive light when it was announced that peak fares are to be 'axed' for six months to encourage train travel.
During the last week of January, Brexit-related travel complications became of interest due to the aforementioned Eurostar passport incident, while the topic as a whole became a wider point of international journalistic study in the four weeks that followed.
Tourism coverage was consistent throughout the study period and supported Eurostar in diluting negative coverage each month. The most common story type was money-saving tips for families who are planning trips to Disneyland Paris or Germany.
Top Stories
*Data shown above was collected between 1 Jan – 1 Apr 2023 and reflects all national news coverage mentioning UK train companies in the headline or body of text. Top stories are calculated by volume and unique visitor reach combined.
Avanti West Coast was the only company to appear twice on the top stories chart throughout the study period. Both were closely linked, with the first covering cancellations tied to 'record-low' reliability ratings in an analysis by the Office of Rail and Road (ORR). The term 'reliability' has been used negatively in 468 national headlines since September last year, but saw a significant peak between 21 Jan – 5 Mar 2023. Southeastern, Govia Thameslink Railway (which consists of Southern, Thameslink, Great Northern and Gatwick Express) and TransPennine Express were also mentioned as being 'unreliable' in a collective 82% of this national coverage.
The second story covered a statement released on 20 Mar by the DfT on the government website, declaring that Avanti West Coast (AWC) was granted a six-month contract extension after seeing 'significant improvements' in service, with cancellations falling from almost 6% to 4.2%.
Between 20 – 26 Mar, 102 national and regional news sources and 58 train and transport media outlets covered this announcement. While trade publications were relatively neutral towards the news, national sources were 42% more negative. The term 'rewarding failure' was used in headlines by ITV and The Guardian, which was paraphrased from public statements given by Shadow Transport Secretary Louise Haigh, and General Secretary of the ASLEF union Mick Whelan. On the other hand, Financial Times and The Telegraph did not expose the more critical perspectives and chose to only focus on the successful statistics.
Transpennine Express
Around the same time, issues around contract termination were also of peak interest for AWC's sister company Transpennine Express. This followed announcements by PM Rishi Sunak that the service was also at great risk due to high cancellation volumes. This coverage spanned much further than AWC, as the first article on the matter was released on 25 Jan but the conversation didn't die down until 6 Mar.
Caledonian Sleeper
Between 24 – 28 Feb, the Caledonian Sleeper made headlines following an announcement by Transport Minister Jenny Gilruth, stating the train service will soon be switched to public hands — like ScotRail only last year.
This story emerged not long after a highly syndicated piece by The Telegraph, which reported an analysis showing that every passenger on 'Nicola Sturgeon's Caledonian Sleeper' was costing taxpayers approximately £95. These statistics were repurposed in 122 other local and regional articles following this report, over 85% of which were across Scotland and Wales.
The most effective ways of demonstrating value for money
It's no surprise under the current economical climate that the term emerging across all coverage is 'value for money' and relative dissatisfaction across the British Government and public. When not reporting on industrial action, the media appears to most often opt for coverage related to better fares and ESG topics — primarily sustainability goals, staff treatment, and health and safety.
Leveraging any achievements in these areas can be a great way to build positive media awareness at a type of prolonged industrial crisis. Benefits pay off even when the achievement is not relative to the issue at hand— for example, when Eurostar used the passport crisis to comment on how it's the 'greenest' and most sought after way to travel, overall sentiment evolved from mostly neutral to positive until the story died down.
Between 27 – 31 Mar, South Western Railway (SWR) got a brief but highly prominent peak in national, well-received coverage when it proactively announced the launch of the UK's 'first ever Intersex-Inclusive Pride train', a design that was created to 'show support and solidarity for LGBTQIA+ customers, colleagues, and community at large'. As a result of this press release, SWR produced the most positive and prominent national coverage related to train service compared to competitors for the entire five-day period that followed.
Both examples demonstrate how positive contributions to ESG topics, primarily in sustainability, diversity, and inclusion, are a sure-fire way to overshadow negative coverage even briefly. While these investments may not be a long-term solution to crisis-related media discussions, they do bring awareness to the value-led service customers over the course of 2023.
Want to know more about this data or how media insights can support your PR and communications? Find out more.
https://www.vuelio.com/uk/wp-content/uploads/2023/04/train-sector-index.png
430
760
Hollie Parry
https://www.vuelio.com/uk/wp-content/uploads/2019/09/vuelio-logo.png
Hollie Parry
2023-04-06 17:12:21
2023-04-17 15:07:55
On the right track - which train companies are derailing negative press?