Local, regional and national media attitudes on the second-home dilemma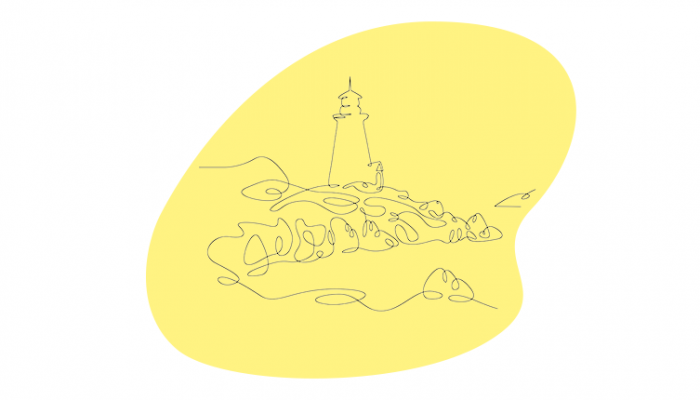 In response to Covid-19 lockdown and inflation over the past three years, second homes have become a go-to option for millions of Brits as a tool to secure both leisure and financial stability. With such a ground-breaking upsurge in holiday properties, regional news media has reported on what is sees as the destructive impact this is causing to small British towns since the start of 2021.
Between 10 and 25 October, 246 local/regional news sources have reported that 'one-in-four properties Devon' and 'one-in-five Cornish seaside homes' are now owned as holiday homes. In response to this growing crisis, the Government announced its decision to double council tax on all second homes bought in tourist hotspots. Following the confirmation of this strategy earlier this month, national news sources have begun reporting on perspectives and developments in sought-after locations more closely.
Key takeaways:
Local/regional news sources largely focused on the second-home impact in Welsh communities, whereas national media focused on angles specific to Devon (mentioned in 42% of coverage), North Yorkshire (38%) and Cornwall (32%)
196 national publication articles cited that the number of staycation homes has 'swelled by 56% in seaside spots' since 2021
National coverage dropped significantly between 29 Oct and 18 Nov but surged to its highest point following developments in the double council tax strategy
As a result of the cost-of-living crisis, both council tax coverage and specific case studies will likely to be a continuous source of conversation into 2023
National/regional coverage over time
Since 1 October, national news sources have produced 522 articles and regional/local news sources have published 445 articles in relation to problems caused by second homes. Whereas volumes of coverage stayed relatively similar between 15 and 28 October, the content angles were quite different. In local and regional press, 46% of headlines mentioned Airbnb, with the most popular headline overall being 'Alarm over sharp rise in Airbnb listings in coastal areas of England and Wales', which was syndicated 69 times across regional news and online property magazines.
North Wales, Cornwall, North Yorkshire, Devon and the Scottish Highlands have been most-mentioned as regions of concern, with headlines like 'Devon risks becoming "theme park for the wealthy" as Airbnb listings soar' and 'Housing crisis in Cornwall' as some of the highest-reaching articles over this time. Over the two-month period, Welsh media published 26.7% of all second home crisis coverage, Somerset 16.07%, Yorkshire 16%, Scotland 14.8%, Cornwall 13.5% and Ireland 12.5%.
On the other hand, coverage around specific crises only emerged in national press around the time of the double council tax announcement. As a result, volumes have consistently surged upwards since this period with a typical combination of headlines being 'Hardship and heartbreak as Devon families lose homes to Airbnb lets' and 'Second homeowners in UK seaside towns to pay double council tax'.
Top publications
National publications
Overall, the Daily Mail published the highest volume of national coverage between 1 October and 25 November. The highest-reaching article was about the double council tax, which it republished 18 times with three different headline styles. Whereas two were generic in their wording of 'tourist hotspots', one specifically targeted North Yorkshire councillors 'declaring war' on second homeowners but ultimately had a lower readership overall. Furthermore, 106 national/regional news outlets opted to syndicate the generic option, whereas only one publication (UK Daily News) opted for the North Yorkshire specific headline.
The Daily Express, which produced 9.98% of all national coverage, achieved the highest readership with a focus on tenants who have lost homes to Airbnb. The headline "Living here is impossible!" Locals lash out at Airbnb owners as holiday homes on the rise' was syndicated 89 times across national, regional and local news outlets, with 196 articles citing that the number of staycation homes has 'swelled by 56% in seaside spots'.
Regional/local publications
Within regional and local press, Welsh media published 38.9% of all second home coverage — the highest volume overall, with 18.6% driven by Wales Online and the Daily Post. The best-performing articles discussed how Gwynedd Council were 'first to consult on quadrupling council tax for second homeowners', 'Airbnb effect is 'leaving locals without a home' and 'North Wales residents describe 'heart breaking' impact of second homes on communities in TV show'.
Coming in third is Falmouth Pocket, a local Cornish newspaper that achieved its highest readership with the headline 'Number of homeless families in Cornwall spike'.
Overall, Airbnb was mentioned in 38% of all national and regional/local headlines, with a 76% negative sentiment rate as a result of the 'damage' caused by second homes in small countryside towns.
Top Stories
Second homes to face double council tax
Between 1 October and 25 November, double council tax for second-home owners was the most popular story across national press, peaking from 18 November to 25 November with continuous incline throughout. The Telegraph achieved the highest readership on this topic, featuring quotes from Conservative councillor David Chance stating that there are 'fewer than 11 residents left in some villages' and that it is 'tearing the heart out of our communities'. The latter headline was syndicated by the Daily Mail and 206local and regional outlets in the month following 13 October.
Similarly, 'second homeowners in UK seaside town to pay double council tax' covered the same story but maintained a particular focus on North Yorkshire.
Hardship as Devon loses homes to Airbnb lets
National news sources also focused on Devon as a specific affected region. This headline was first published by The Guardian on 13 Oct and has been repurposed 96 times since. Emma Hookway, a founder of the North Devon and Torridge Housing Crisis campaign group, was featured in this coverage stating that she 'constantly come[s] across people in tears after they have been kicked out of rented accommodation because landlords want to turn places into holiday lets'.
The very same narrative applies to 'Airbnb has ruined my village', a high-reaching op-ed for The Telegraph on 4 Nov by destination expert Chris Moss.
20 British villages defying the property market for 20 years straight
During the initial peaks of second-home outrage in the second half of October, Edinburgh News shared an article titled '20 British villages defying the property market for 20 years straight'. This article achieved the highest syndication rate in one day, with 66 other local and regional outlets sharing the same piece across the UK.
All of the regions of concern mentioned in national/regional press were listed in this article.
Expensive UK staycations cost Brits £28 billion more than a holiday abroad, say travel experts
While tenants are giving up their homes for the sake of a holiday rental, local/regional news has also widely reported on data suggesting that Brits cannot afford to rent them for a staycation.
The research, initially shared by Wales Online on 31 Oct, featured an extensive quote from Zoe Harris, chief customer officer at On the Beach and promoted its 'Staycation Inflation' calculator towards the end of the article. This piece was shared by 31 other news sources in the three days following, primarily in Wales and West England.
Continuous debate across the board
Overall, Welsh towns have been the most discussed in regional/local news due to North Wales publications maintaining a strong share of voice. However, awareness was much lower in national news media, which focused on Devon (mentioned in 42% of coverage), North Yorkshire (38%) and Cornwall (32%).
Between double council tax and the impact on small British towns, the decision to buy a second home has continued to grow for almost two months across national and regional/local news sources. Finance and property publications are also expressing interest, with outlets like This is Money and Inside Housing weighing into the conversation since 6 October.
Despite the slight drop at the beginning of the month, the Vuelio insights team has identified that national coverage is only going to continue to surge over the coming weeks and will, as a result of the cost-of-living crisis, likely be a continuous source of conversation into 2023.
Want to know more about this data or how media insights can support your PR and communications? Find out more.
https://www.vuelio.com/uk/wp-content/uploads/2022/12/Second-home-airbnb-coverage.png
430
760
Hollie Parry
https://www.vuelio.com/uk/wp-content/uploads/2023/09/vuelio-logo-200px.png
Hollie Parry
2022-12-01 10:25:08
2022-12-01 18:02:53
Local, regional and national media attitudes on the second-home dilemma