Luxury travel spotlight: Angie Silver, SilverSpoon London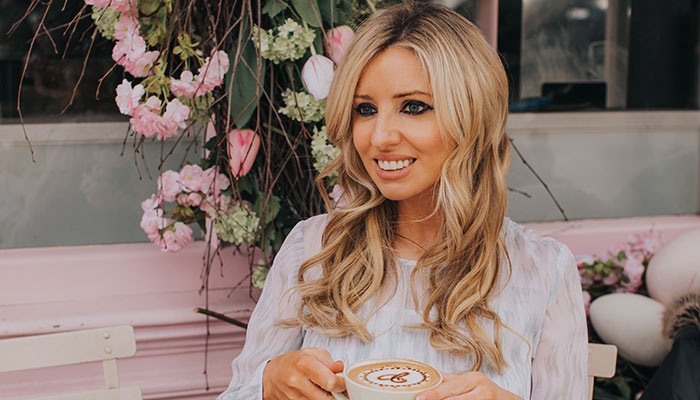 Angie Silver, luxury travel blogger and mum to be, is the brains behind SilverSpoon London. Sharing her travels to incredible destinations across the globe, SilverSpoon London couples detailed reviews and travel stories with beautiful photography, and as a London local, Angie also covers the best things to see and do in the capital. 
We spoke to Angie about out how she uses social channels and what works best, her favourite hotel in the world and the best collaboration she's worked on.
How do you describe what you do to other people?
I'm a luxury travel blogger with a focus on beautiful destinations, hotels and food. I also cover my home town of London with restaurant reviews, events and other fun things to do.  
How do social channels work with your blog? Are any more important than others?
Social channels are vital for my blog. Twitter is great for promoting my latest posts and for having conversations with like-minded people. I love Instagram as a highlights reel or 'shop window' to show off my best photography and I use Instagram Stories for closer interaction with my readers and followers. Pinterest is great for driving traffic. 
Do you feel travel blogging is segmented (luxury/standard/local/family/budget etc)?
It can be, but I think blogs should reflect real life and that means fluidity. A budget traveller for example may stay at a luxury hotel for a special occasion and choose to review it. I don't think that jars with regular content as their readers may find this useful too. As I'm about to have a baby I'm planning a slight shift in focus. I'll always write about luxury travel but I'm going to introduce a family angle to my content. Many of my readers have been there since I start my blog over five years ago and I'm hoping for them to grow along with me.
What's the best balance between visual and written content?
I think it depends on your angle and readership. More and more blogs are becoming curated and photography-led but I started my blog because I loved writing so that is what came first for me. My love of photography came next and I found myself enjoying learning how to create beautiful images too. Part of a blog is showing your personal experience through photography and your own voice, so both will always be important.
What's your favourite hotel in the world?
Tough question as there are so many that I love! The best I've stayed in is Singita Boulders, a safari hotel is South Africa. Not only did I enjoy the magic of safari but the décor of the hotel, service and food were just second to none! I love hotels that are different, unique and special and offer a very personal service.
Which airline is the best (and why)?
I don't know about them being the best but British Airways are the airline that I travel with most frequently. I have loyalty points with them so it makes sense, plus I find them reliable and the planes are comfortable with good service.
How conscious are you of political upheaval and local issues when travelling?
I'm very conscious. I'll only travel to places that I feel are safe and would recommend my readers to travel to.
Do you accept press releases?
I would never write a blog post on the basis of a press release as my blog is wholly experiential. However, I do like receiving press releases in order to keep up to date with the latest news in the luxury travel sector.
What's the best PR campaign/collaboration you've worked on?
For me my favourite collaborations also provide rich and unique experiences for me personally. Last September I worked with Original Travel in order to promote their travel planning and bespoke itinerary creation. This saw me saw me travel to Morocco to stay in Richard Branson's hotel in the Atlas Mountains, as well as enjoy local experiences in Marrakech.
What other blogs do you read?
I love Adventures of a London Kiwi and Binny's Food and Travel Diaries to read about fun things to do in London and the rest of the world.
The Curious Pixie, Follow Your Sunshine and The Travel Hack are great for family travel. I've read The Travelista, Lux Life London, Heroine in Heels, Twins That Travel and Kalanchoe for years. I know all these bloggers personally too, I love reading posts by friends and seeing what they get up to.
https://www.vuelio.com/uk/wp-content/uploads/2019/05/angie-silverspoon.jpg
400
700
Holly Hodges
https://www.vuelio.com/uk/wp-content/uploads/2019/09/vuelio-logo.png
Holly Hodges
2019-05-30 15:11:48
2019-05-30 15:28:24
Luxury travel spotlight: Angie Silver, SilverSpoon London