Men's Lifestyle spotlight: John Robertson, The Everyday Man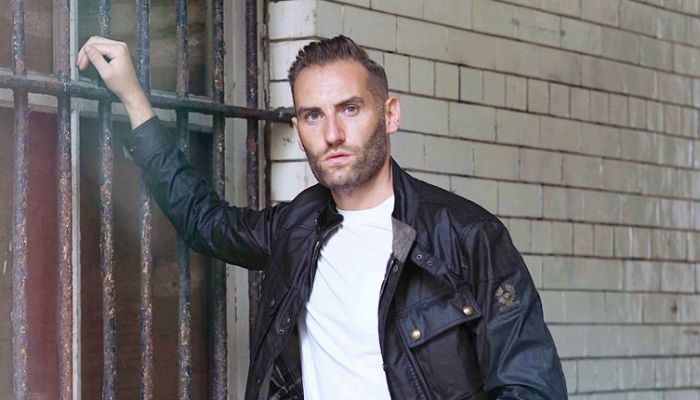 John Robertson created The Everyday Man in 2012 and it's now one of the top men's lifestyle blogs in the UK. Covering everything from art and culture to fashion and grooming, John has built a loyal audience with his honest and insightful advice for the modern man.
We caught up with John to find out what it means to be recognized as one of the top 10 men's lifestyle blogs, the future of blogging and social media, and one of his favourite collaborations.
What does it mean for you to be ranked in the top 10 men's lifestyle blogs?
It's a really nice feeling to be recognised for something that you love doing.  When I started The Everyday Man, it was my hobby so for it to have grown over the past eight years into what it is now is something that I still find had to believe.
How much of a community is there around men's lifestyle bloggers?
I think the community is split into different groups dependent on niche and location. There are a few others who I've kept in touch with for a very long time and whom I enjoy chatting about projects and ideas with. This can be a quite a solitary job so it's nice to have others in the same boat you can chat with.
Did we miss anyone?
There's loads of guys out there doing great stuff but I think you definitely covered all of my favourites.
What's the best thing about being a professional blogger?
It's all pretty cool. I guess getting to test and trial products before they hit the market is very cool. I also love to travel and have been very fortunate to get the chance to head off to some rather cool places on work trips.
What's does the future of blogging look like?
Who knows? I hope that we'll start moving away from individual influencer social media style blogs and more into magazine format again as I've always preferred those.
What's the best collaboration you've worked on with an agency or brand?
There are so many that it is hard to choose. Though I took part in a road trip with Mercedes last year over in Texas and that was a sure highlight. I got to drive an awesome car through some unbelievable landscape; it was extraordinary and I really loved the content that I gathered too.
What advice would you give PRs looking to get in touch?
Email is always best for me. It helped to be clear of your expectations and wishes from any partnership off the bat too. I hate the ping pong back and forth and I hate contact over social media (Instagram DM) even more.
How important are social media channels to your work, will they ever replace the blog?
For me the blog has always been and will always be my primary channel. Social is great too but I love having the space to really tell a story properly and find that easier on the blog itself.
What's your favourite outfit?
My style is super classic (maybe boring to some). You'll normally find me in black jeans or chinos, and a white or black t-shirt. I recently picked up a new jacket from Belstaff as part of a collab though and I love it.
What other blogs do you read?
I love Hypebeast as I'm big into my sneakers and they always have the news on the latest drops.
https://www.vuelio.com/uk/wp-content/uploads/2019/10/John-Roberston.jpg
430
760
Vuelio UK
https://www.vuelio.com/uk/wp-content/uploads/2019/09/vuelio-logo.png
Vuelio UK
2019-10-03 08:39:13
2019-10-03 08:39:13
Men's Lifestyle spotlight: John Robertson, The Everyday Man