PR Interview with TFD – Think Feel Do founder and CEO Stephanie Forrest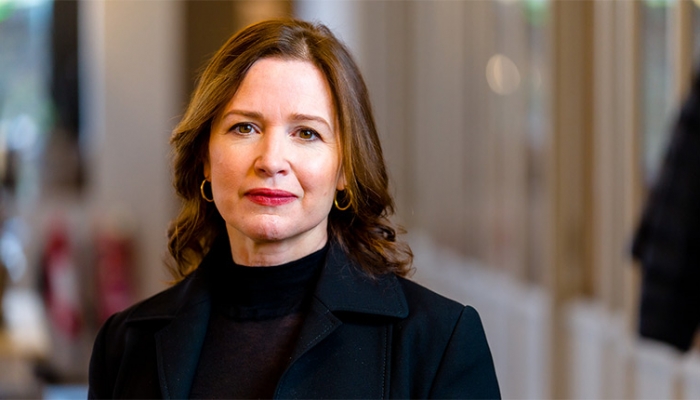 'I love tech – you never stop learning,' says Stephanie Forrest, CEO and founder of disruptive technology agency TFD – Think Feel Do.
Having specialised in technology since her first job almost 30 years ago, Stephanie has since worked with influential tech disruptors including Motorola, Skyscanner and many more.
With tech more important than ever when it comes to connecting people across the world, Stephanie shares what makes the tech sector different to others in the PR industry, what everyone should be planning for and the importance of taking time to rest (luckily, there's plenty of tech out there to help with that).
How did you originally get into the emerging tech comms sector, and what keeps you in it?
From my first ever job almost thirty years ago I've been working in tech. I basically fell into tech and have never looked back. Also, I have been extremely fortunate to work with some of the really great tech disruptors. Companies like Motorola changed the way that we communicate. It was Motorola, for example, that developed the first mobile phone . Also, the people that I've worked with have been hugely inspirational. People like Margaret Rice-Jones who was previously the chair of Skyscanner when it was sold for £1.4 billion to Ctrip.
As the founder of TFD – Think Feel Do, what were your original aims for the agency – what did you want to do differently to existing agencies out there? And how did you come up with the name?
I love the name. I knew straight away that it was right. I was reading an article, in the Harvard Business Review no less, that talked about Think Feel Do as a marketing framework, and it really spoke to me. Think is about understanding your audience and environment; feel is about the channels you engage with your target audience through and do is about how you reach them.
I set up TFD – Think Feel Do as I feel strongly that the relationship between agency and client needs to change. There needs to be a partnership between companies and their agencies. It's about mutual success. And this is what we've aimed to do. We are passionate about what we do, and we work as an extension of our clients' team, their strategy and how they think. In a number of cases, we are our clients' marketing team. It's really rewarding.
How did the pandemic impact the way you work, and do you think the changes it has made to the wider PR and comms industry are here to stay?
In some ways we can work anywhere so the impact was, to a degree, limited. On the other hand, as communicators we tend to like being around other people and we thrive on human interaction and collaboration that being in the office allows. Well, I do, anyway! Looking after the team has never been more important. We've been supporting the team's well-being since the business began but this has become even more important over the past few years. We have a quarterly wellbeing budget for example that the team can use to buy a yoga mat or join a class that they love. We've also got one of the team going on a sabbatical this summer. This need to really take care of the wellbeing of people is definitely here to stay and so is greater flexibility of how and where you work. It's a great thing to have come out of the pandemic.
What are the biggest differences between the tech sector and others in the PR industry?
Overall, if you work in tech you have to be able to handle often complex industries that are constantly evolving. There's a lot to understand, keep up with and learn so to be successful it makes a big difference if clients see you as part of their team. The other big difference is you have to be even more creative in some ways to make a product, for example, easier to understand or interesting to a larger audience.
Are the creative industries doing enough to encourage diversity within their workforces?
Although there are a number of great initiatives, there's a lot more to be done to drive diversity. One key area that needs to change still is paid parity between employees. It's disappointing to me that this is still a point that companies haven't resolved.
What are the big trends in tech that fellow comms people, and the media, should be planning for over the next year?
A key area to focus on is how do you build meaningful engagement with customers and prospects post pandemic from building awareness to driving sales leads to business growth in the hybrid world that we are now in. My advice would be to focus on storytelling as this is more important than ever, as is driving cut through.
Which media helps you stay ahead of trends?
I am lucky enough to work with some amazing CTOs so I get to hear and see first-hand about some of the trends and products that will be coming to market. My go-to read is the FT but I also like to tune into the #mouthwashshow on Twitter hosted by Paul Armstrong. I really enjoy listening to podcasts to stay ahead of what's happening. The Pivot podcast series is one of my favourites but anything Scott Galloway does is generally interesting and insightful!
Check out our previous interviews with practitioners working across all sectors of the industry here. 
https://www.vuelio.com/uk/wp-content/uploads/2022/05/Stephanie-Forrest.jpg
430
760
Phoebe-Jane Boyd
https://www.vuelio.com/uk/wp-content/uploads/2023/09/vuelio-logo-200px.png
Phoebe-Jane Boyd
2022-05-27 10:47:54
2022-05-27 11:42:23
PR Interview with TFD - Think Feel Do founder and CEO Stephanie Forrest