Speedy Spotlight: Barkingside 21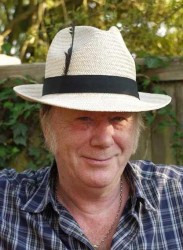 Barkingside 21 is featured in this week's Media Updates. Editor Alan Howe spoke to Cision about the environment, guest posting and getting paid. 
Why should people read your blog?
To quote a local reporter: 'We love your blog, you write the stuff we are not allowed to'.
The most important issue in your blogosphere is… The environment. It impacts on just about everything else. We need to look after it; it's the only life support system we've got.
What's your favourite blog and why?
Gaian Economics. Why? Read the masthead.
How often do you aim to post?
Currently running about once every two days (ish).
How do you feel about guest posts?
Relaxed. I usually solicit them from people I know. I do use PRs sometimes but not a lot. It has to be something I can put something of me into. Like this.
How does a good PR work with you?
They pay me. We got £50 from Holler last summer towards our energy bike fund.
What do PRs do that's bad?
Send me bit heavy photos and don't provide an unsubscribe link.
Editorial information on Barkingside 21, Alan Howe and thousands of other media outlets and contacts can be found in the CisionPoint Media Database.
https://www.vuelio.com/uk/wp-content/uploads/2019/09/vuelio-logo.png
0
0
Priyanka Dayal
https://www.vuelio.com/uk/wp-content/uploads/2019/09/vuelio-logo.png
Priyanka Dayal
2013-06-12 09:22:24
2013-06-12 09:22:24
Speedy Spotlight: Barkingside 21