Speedy Spotlight: Lipgloss and Lashes
Lipgloss and Lashes will be featured in the Media Updates. Author Rebecca Derbyshire spoke to Cision about honest reviews, the dangers of face wipes and her only bad experience of PR.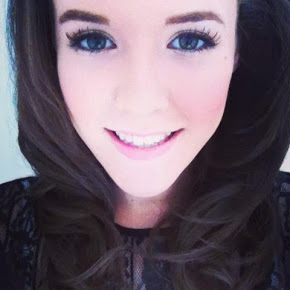 Why should people read your blog?
I think that people should read my blog if they are interested in seeing honest reviews of all kinds of beauty products, rather than just skincare, make-up, etc. I always make sure that my reviews are 100% honest and try to put some of my personality into my posts too, to make sure that my readers are kept interested. 
What's the most important issue in your blogosphere?
I think the most important issue that I am trying to get across on my blog at the moment is that skincare is vital if you want your make-up to look good and last. I have recently published articles on the dangers of face wipes which have received plenty of positive comments and inspired me to plan some similar upcoming posts. 
What's your favourite blog?
Couture Girl. I love the photography as you can really see what the product is like. It also has very detailed reviews of the products so I feel that I have a good, honest opinion of them before I decide if I want to buy or not. 
How often do you aim to post?
At least once a week, however most weeks I usually post about two or three times depending on how busy I am with work and general life. 
How do you feel about guest posts?
I am happy to accept guest posts as long as the topic is relevant to my blog and I feel that my readers will enjoy the post. I also like to make sure that the writing style is right for my blog and there are no mistakes which may harm my blog's reputation. 
How does a good PR work with you?
Most of my experiences working with PRs have been very good as many are very helpful and provide me with lots of information about the product before I choose whether to review it or not. I like it when PRs talk to me in a friendly way and understand that with certain products, you have to try them out for a while instead of reviewing it after one use. 
What do PRs do that's bad?
I have only had one bad experience with a PR. Like I said, I only give honest reviews whether the product has been sent to me by a PR or not, and one PR demanded that I change my review or take it down when I said I didn't like the smell. After I refused, I got a lot of negative emails sent to my account which I felt was very unprofessional, and the company proceeded to comment on the blog post saying that they thought the product was brilliant. Overall, it was not a good experience.
Editorial information on Lipgloss and Lashes, Rebecca Derbyshire and thousands of other media outlets and contacts can be found in the CisionPoint Media Database.
Priyanka Dayal
https://www.vuelio.com/uk/wp-content/uploads/2019/09/vuelio-logo.png
Priyanka Dayal
2013-08-22 08:55:21
2013-08-22 08:55:21
Speedy Spotlight: Lipgloss and Lashes