The John Lewis Christmas advert divides Twitter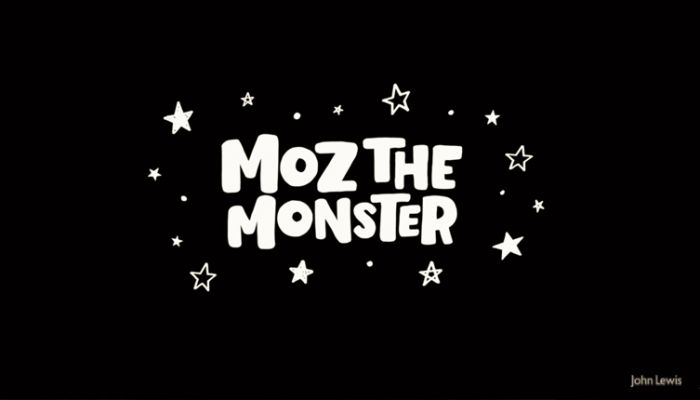 The John Lewis Christmas Advert 2017 has been released and will premiere on TV tonight during Gogglebox. Watch the advert here:
The annual 'event' as it now is, is considered by many to be the biggest advert of the Christmas season, though in recent years M&S, Sainsbury's and Aldi have all been nipping at John Lewis's heels.
This year's advert feature's Moz the Monster (nothing to do with Morrissey, no matter what twitter says). It's an 'imaginary' under-the-bed monster who at first irritates but then befriends a small boy. They have lots of fun at night but the boy sleeps during the day. The monster, seemingly aware of this, gifts the boy a nightlight thus getting rid of him/herself, because monsters don't like the light, and allowing the boy to get some sleep.
The advert does raise a few questions about whether the boy would want to get rid of his friend (in the final moment he turns the light off and Moz growls again), and why the mother bought the light but made it look like it was from a monster she presumably thought her son was afraid of. And if she didn't buy it, and it is from the monster, why she didn't care there was a suspiciously wrapped present under the tree.
These areas of confusion have spread to Twitter whether opinions are divided over the advertising treat of the year.
These people are confused:
Doesn't tug on heartstrings or make sense, boy annoyed with monster, monster farts, boy now friends with monster, plays all nights, tired all day, monster gets boy a light, monster disappears, boy loses friend he plays with but happy at the loss? Don't understand? #MozTheMonster

— Dan Jones (@AuthorDanJones) November 10, 2017
John Lewis advert…I'm either half asleep or dim but I don't get it #Mozthemonster

— Hatty Midge (@hattymij) November 10, 2017
pretty much sums it up! #MozTheMonster #confused https://t.co/QtjRNPsAJB

— Sam (@SKB_87) November 10, 2017
Some seem to have cottoned on to a meaning where the monster 'had to go' and all parties involved understood that. For these people, John Lewis has once again hit all the right emotional buttons:
Omg no it's too early in the morning for this ??? #MozTheMonster

— Conor ? (@Conor_Wynn) November 10, 2017
Why. Did. He. Have. To. Goooo ??? #MozTheMonster pic.twitter.com/krKcOk9fsf

— Kirsty (@Navy_Blonde) November 10, 2017
Watching The John Lewis Ad, thinks it's not as emotional as usual. End hits and I'm like…. #MozTheMonster pic.twitter.com/W9kKGG9q2y

— Sorcha Baker (@SorchaOliviaB) November 10, 2017
What's clear is that since 2011, Christmas just wouldn't be Christmas without the John Lewis advert. And for some people, the fact the advert has arrived is good enough to start celebrating the festive season:
We ? #MozTheMonster Means it must be Winter if the John Lewis Christmas ad it out! We're celebrating by holding East London's ONLY ethical & fundraising community #Winter Market ❄️☃️ https://t.co/K0qYnKttAz pic.twitter.com/EpBWEUCSZR

— St. Margaret's House (@StMargaretsLDN) November 10, 2017
It's here! Seeing the @johnlewisretail advert means Christmas isn't far away now! We love #MozTheMonster https://t.co/EAaFWRUVgZ

— Pump Rooms/Jephson's (@EventsRLS) November 10, 2017
What do you think of this year's advert? Confused? Or crying your eyes out?  
https://www.vuelio.com/uk/wp-content/uploads/2017/11/Moz-the-Monster.jpg
430
760
Jake O'Neill
https://www.vuelio.com/uk/wp-content/uploads/2019/09/vuelio-logo.png
Jake O'Neill
2017-11-10 10:06:43
2017-11-10 10:06:43
The John Lewis Christmas advert divides Twitter