Trends in UK journalism: How is the media covering the energy sector?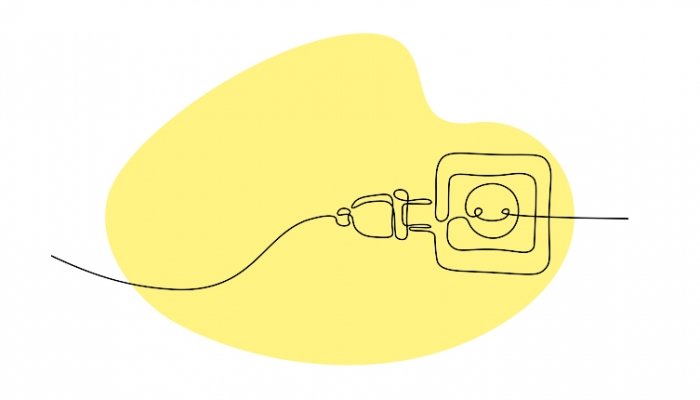 The cost-of-living crisis has impacted many areas of our life, from more expensive food shops to higher interest rates. One of the most dramatic rises in price came in energy bills, where for some businesses and homeowners it nearly doubled.
The media have therefore focused heavily on advising their audiences on how to cope with this as well as expert opinion on when things might improve. But what else have journalists been looking to cover in the energy sector recently? With help from the Journalist Enquiry Service, we are able to shed light on what they have been requesting and identify opportunities for PRs to get coverage.
Sign up to start receiving requests from the UK media direct to your inbox with the Journalist Enquiry Service.
For the purpose of this article, we decided to focus on the two most relevant categories to the energy sector on the Journalist Enquiry Service – Manufacturing, Engineering & Energy and Environment & Nature. In both categories, requests over the last three months have been dominated by staff journalists with 62% in the energy category and 53% in environment. Freelance journalists are the next biggest senders in both categories, with 29% in energy and 25% in environment.
Journalists are generally asking for the same thing across both categories, with 'information for an article' and 'spokesperson or expert' the top two requests for each one. The slight difference comes in the third most selected enquiry type option – 11% of journalists in the energy category requests were looking for case studies whereas in environment, 13% of requests were for review products.
The main difference between the categories is in the types of journalist that are sending requests in the respective categories. Consumer media journalists are much more prevalent in the environment category with 32% of requests coming from them, followed by trade/business/professional media on 25% and national newspaper/current affairs on 24%. Whereas in the energy category, trade/business/professional media dominates with 52% of requests, with national newspaper/current affairs on 18% and consumer media on just 15%. Radio and television also does well here on 8%.
If you have experts or information from the energy sector that you think you would fit well within a trade publication, there should be lots of opportunities. ReNews, Engineering & Technology, Industrial News, Net Zero Professional, Connected Energy Solutions and Energy Digital have all sent at least one request in the last three months.
We can delve further in and look at what keywords have been cropping up the most. 'Business' has featured in the most requests, with 27% of all energy enquiries containing this word. It must be noted that this doesn't always mean that journalists are looking to write about energy businesses. The same goes for 'companies' which also performed well and appeared in 16% of requests.
However, we have seen requests such as 'Businesses/economists/energy consultants sought for article on business action on energy supplies' and 'Looking for expert comment from a water company on whether a bath or shower is more energy efficient.'
'Energy' is unsurprisingly another keyword that performs strongly here, appearing in 19% of all requests. This is often followed by the word 'bills' which is in 7% of all the energy enquiries.
Journalists from the Express.co.uk, The Sun, ITV News and 5 News have all looked to cover this keyword; sometimes wanting an expert opinion on how to save money on your energy, a few around changes to the energy price cap and its effect on bills and broadcast outlets wanting businesses or people to talk to about the impact rising energy bills has had for them.
Another related phrase in 'cost-of-living' continues to crop up, appearing in 4% of the energy requests. The keyword 'budget' is also in 4% and 'efficiency' is in 6%, as again journalists focus on getting information and experts to talk about what people can do during this ongoing crisis.
Oil, gas and electricity all perform well as keywords, too – both in the energy and environment categories. 'Gas' appears in 4% of energy requests and 3% of environment. 'Electricity' is in 2% of all energy enquiries and 1% of those in the environment category, while 'oil' is in 3% of energy and 2% of environment.
Requests around these keywords have tended to be from trade publications, including one from a journalist at Net Zero Investor who was looking for 'climate-conscious asset owners and asset managers' to talk about engaging with oil and gas firms.
The keywords that performed strongly within the energy requests tend to do well again in the environment category with 15% of requests including 'business', 10% having 'energy' and 4% mentioning the 'cost-of-living'.
'Environment' as a keyword does well within its own category, appearing in 12% of all requests. These come from consumer-based titles such as My Weekly, The Mayfair Musings and woman & home. This includes an enquiry around saving money while saving the environment and living a more sustainable and affordable life.
'Sustainability/sustainable' is another keyword which performs well in the environment category, appearing in 10% of all requests. A variety of outlets are looking for sustainability experts, from Retail Week to Country & Town House, to PA Media and The Times. While not always solely focused on the energy and environment side, this provides another opportunity to get clients coverage on an increasingly popular topic to write about.
The other forms of renewable energy sources such as 'solar' and 'wind' are also keywords with the former in about 2% of environment requests and the latter in 1%. Enquiries here come from trade titles such as New Energy World and consumer outlets like Ideal Home.
While the cost-of-living crisis might seem to dominate the conversation in the media around the energy sector, there are still lots of different avenues to explore. New information and experts are primarily what journalists are looking for, with plenty of opportunities to get clients featured in trade publications, plus some national newspapers and broadcast news, too.
For advice on pitching to the UK media, download our white paper 'How to pitch to journalists', and get requests from writers, broadcasters, influencers and more directly to your inbox with the Journalist Enquiry Service. Want to start your outreach now? Check out the Vuelio Media Database. 
https://www.vuelio.com/uk/wp-content/uploads/2023/05/Energy-sector-JES.jpg
430
760
Andrew Strutt
https://www.vuelio.com/uk/wp-content/uploads/2019/09/vuelio-logo.png
Andrew Strutt
2023-05-25 09:42:17
2023-05-25 09:42:17
Trends in UK journalism: How is the media covering the energy sector?