10 ways energy suppliers can enhance their crisis comms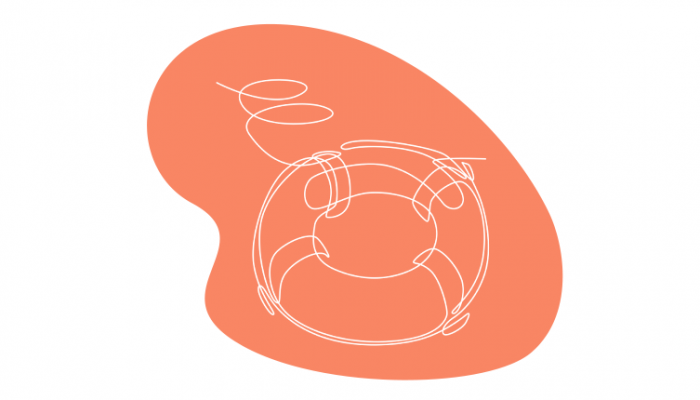 The causes of the energy crisis have been an international debate for almost a year, though gas and electricity suppliers are often first in line to carry the weight of public outrage – which was only exacerbated when claims of profiteering began to surface in 2022.
With several independent/large scale suppliers  set to reveal 'bumper' results in the coming weeks, comms teams need to be prepared for any potential onslaught.
Since 1 Feb, 102 national news sources have commented on the projected elevation of PR crises for energy suppliers. Speaking on one of the biggest profit scandals of the past year, Investec analyst, Martin Young said comms in this sector has 'arguably gotten harder'.
Similarly, a former business analyst at E.ON was quoted extensively in an FT article earlier this week, stating that suppliers actually lose money through household energy and that the  'limelight should be on the producers' instead.
Now more than ever, it is vital for suppliers to be closely monitoring industry news and measuring media presence, building preventative and reactive strategies based on the results.
Here are 10 tips to enhance your crisis comms process:
1. Measure regularly and efficiently
Whether internal or external, the diversity of crises in the energy sector is high and the ability to reflect on performance can feel limited. Making an effort to monitor your media presence comes with high rewards, primarily the ability to refine and target your strategic goals.
Fortunately, there are several ways to achieve these results with a quick and high-level analysis.  Check out our four-step guide to learn more.
2. Define your key messages
Sentiment alone isn't enough to ensure that you have successfully diverted a PR crisis. When the entire industry is affected, you need to know that the value of your positive/neutral coverage is stronger than your competitors.
While there are a few ways to do this, a strong set of key messages is one of the most effective ways to ensure that you are delivering highly relevant and reactive attitudes.
Key messages also allow you to measure your brand reputation against competitors within the specific crisis at hand. To get started, try the following:
Establish 3-5 key messages – what do you want to say?
Set your parameters – where do you want it to be heard?
Assess your coverage – what messages landed best? How did competitors perform?
Build out KPIs – how can you improve on messages that were not received well OR performed poorly?
Check out this five-step guide to learn more about creating key messages that actually land with your target audience.
3. Prioritise personability
Key messages in a crisis are as crucial as the tone set within them. Suppliers who maintain an approachable attitude with their customers maintain a much stronger ratio of prominent and positive coverage than those who do not — Octopus energy is a leading example of an energy company that holds a consistently strong relationship with the British media.
That being said, knowing your audience is key for drawing the line between personability and ignorance. OVO has been applauded for lessening its corporate tone across PR publications, but has also previously been called out for diluting the severity of the energy crisis by advising Brits to 'cuddle pets' to stay warm.

4. Produce more content
Among the 'Big Six' energy suppliers, better owned content equates to better earned content. In other words, those who publish regular blogs, newsletters and press releases have a much more valuable media presence than those who do not.
Another huge benefit of having a strong owned-media readership is that it presents an open opportunity to plug key messages and drive the brand attitude towards current crises.
5. Know how to apologise
When Shell was called out across international press for purchasing Russian oil in March last year, it rapidly resurrected some respect by following what Pink Elephant Comms refer to as the 'Three R's' – Regret, Reason and Remedy.
While the story peaked around the world between 6 and 15 March 2022, the supplier's negative sentiment rate dropped from 89% to 68% after it released an extended apology on 8 March 2022.
6. Prevention over cure
When the entire industry is baring the impact of an extended crisis, the biggest names are likely going to be in the media spotlight on more than one occasion.
In preparation for this, building early-onset preventative strategies is a much stronger method than trying to dilute a negative peak in coverage. For example, Octopus Energy's electric blanket campaign is an ongoing success that has leveraged nationwide positive coverage throughout Winter over the past couple of years.
7. Don't go silent
In a world where activism and ethics are at the forefront of consumer interest, the adage that 'the best PR is invisible PR' has become a risky perspective.
Throughout the 2022 World Cup, FIFA partners who promoted messaging in favour of human rights a few weeks ahead of the event demonstrated much more control over negative coverage throughout the competition than those who said nothing at all.
8. Explore the meaning of authenticity
Greenwashing, woke-washing and alike are some of many ways in which the media are capable of fishing out those who are authentic in their actions versus those who are not.
Fortunately, with some research, there are several visible ways to enhance legitimacy in a way that also generates media interest. For example, since COP27 in November, STEM companies that are part of the Science-Based Targets initiative (SBTi) have seen a stronger positive Share of Voice in relation to net zero coverage than those who are not.
9. Internal alignment
Among the UK-based PR publications talking about crisis comms over the past month, approximately 62% mention the importance of internal alignment between comms, public affairs and legal teams.
A crisis comms committee with executives and key members of each department is an effective way to achieve this from a top-down level.
10. Managing misinformation
Since the start of the energy crisis, PR publications have demonstrated consistent interest in which suppliers are working with external agencies. While this coverage in itself is relatively neutral, it falls in line with ongoing accusations that PR agencies are to blame for promoting misinformation for energy clients.
Once again, prevention is the best method here – work closely with your crisis committee and agency to ensure total alignment and authenticity. Agencies are now much more cautious of how they choose to support energy suppliers, as their reputation is at stake too; total transparency from the start is the best way to mitigate any media allegations for all parties involved.
Want to know more about this data or how media insights can support your PR and communications? Find out more.
https://www.vuelio.com/uk/wp-content/uploads/2023/02/energy-crisis-comms.png
430
760
Hollie Parry
https://www.vuelio.com/uk/wp-content/uploads/2023/09/vuelio-logo-200px.png
Hollie Parry
2023-02-15 15:12:20
2023-02-15 17:56:03
10 ways energy suppliers can enhance their crisis comms