Twitter reacts to Theresa May's Brexit speech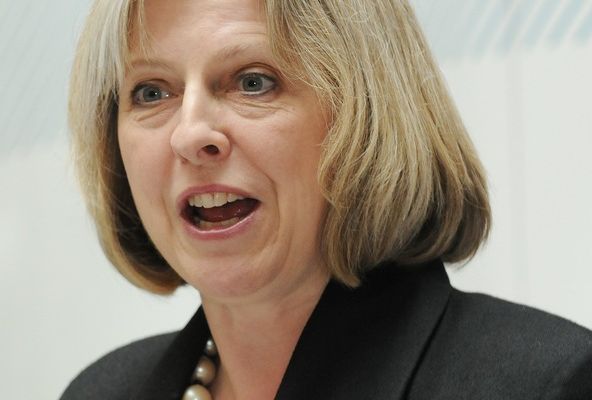 Speaking earlier today Theresa May announced that the UK "cannot possibly" remain within the European single market, as staying in it would mean "not leaving the EU at all".
During Theresa May's much-anticipated speech, the prime minister promised to push for the "freest possible trade" with European countries and to sign new deals with others around the world. Critics have swiftly responded accusing May of contradicting herself, while others believe the prime minister is right to take a huge gamble on hard Brexit. But how are people reacting her keynote speech?
An accurate representation of #TheresaMay trying to #brexit smoothly… pic.twitter.com/mZuVfupiHY

— Oxygen.ie (@Oxygen_IE) January 17, 2017
"Life finds a way…"#Brexit #JurassicPark #TheresaMay via @Adamstoon1 pic.twitter.com/gxvVgg5Qjv

— The Telegraph (@Telegraph) January 17, 2017
If #TheresaMay thinks that other #EU nations will give us what she wants, she should take note of this French MEP.

Savage (and brilliant!). pic.twitter.com/BGUcRHRu2u

— Damon (@damocrat) January 17, 2017
Official then: the PM is sacrificing the economy and chances of young people on the altar of short-sighted populism #Brexit #TheresaMay

— Tom James (@tomjos93) January 17, 2017
It's time there was a vote of no confidence against #TheresaMay b/c she has led us into a #brexit desert. #houseofparliament

— Harry Leslie Smith (@Harryslaststand) January 17, 2017
What sort of delusion is #TheresaMay suffering from as if her speech would change my mind about wanting to remain an EU Citizen. #Brexit

— GhostofTomPaine (@champagne_lefty) January 17, 2017
Isn't it refreshing to see a British PM acting like world leader and setting her own tough terms for a negotiation? #TheresaMay #bbcdp

— Chris Newton (@mrchrisnewton) January 17, 2017
Absolutely no reassurance on higher education or research from #TheresaMay. Now we know – #Brexit means jumping off the cliff and hoping…

— Daniel Zeichner (@DanielZeichner) January 17, 2017
Proud we have a Prime Minister that isn't afraid to stand up for this countries interests and against globalism. #TheresaMay #Brexit

— Liam Stallard (@LiamStallard1) January 17, 2017
#TheresaMay is turning out to be a rather useful PM indeed. Leaving the single market is the only successful way forward. #Brexit

— KJ (@Alba_KJ) January 17, 2017
#TheresaMay is an extremist and Margaret Thatcher's twin.She should understand that #HardBrexit is bad for British people. #ToriesOut pic.twitter.com/I2QmQkHk3t

— cristina velasco (@cristinacalgary) January 17, 2017
It's about time. She should remember why the people of Britain ?? trusted her to vote her in in the first place.#Brexit #TheresaMay https://t.co/d6bokmZUR0

— Judith Awusah (@judithawusah) January 17, 2017
https://www.vuelio.com/uk/wp-content/uploads/2017/01/Theresa_May_Brexit.jpg
670
592
Jake O'Neill
https://www.vuelio.com/uk/wp-content/uploads/2019/09/vuelio-logo.png
Jake O'Neill
2017-01-17 16:52:57
2019-09-10 15:40:20
Twitter reacts to Theresa May's Brexit speech