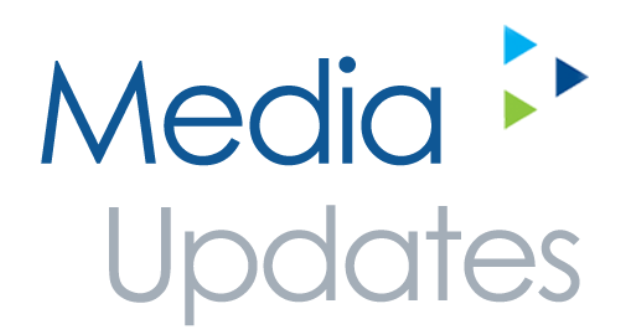 This week's Media Updates covers moves and changes at news titles including the Mail on Sunday, Wired and Local World; fashion, lifestyle and entertainment titles including FHM, OK! and Glamour; business and finance changes at PR Week, Car Dealer and The Business Travel Magazine and Health, Science & Technology changes at the Taylor & Francis Group
Also, find out what's new on Cision's blog including the Top 10 Toy Blogs in the UK, social media marketing tips and interviews with Steve Lipscombe, MD at RONIN Marketing, Susan Renner, author of the Luxury Columnist blog and Emma Copland, author of Emma Inks.
News & Current Affairs
Fashion, Lifestyle & Entertainment
Business & Finance
Health, Science & Technology
Lilian Anekwe has been named as the new editor for the Pharmafocus and Pharmafile brands. She  joins the publishing team in December from The BMJ
Informa Healthcare's portfolio of 180 journals is to be managed by the Taylor & Francis Group from January 2015
Cision Blog
Making your Christmas lists? Get a head start with the kids with Cision UK's Top 10 Toy Blogs
What Makes Some Social Media Marketing Campaigns So Successful?
What is social media marketing? How does it tie in with other branding activities? How can marketers make sure their social strategy is in sync with the overall brand objective and in line with business outcomes?
'We don't do PR without social media, it is what PR has become' Steve Lipscombe, RONIN Marketing
Steve Lipscombe, managing director of creative communications agency RONIN Marketing, spoke to Cision about the changing nature of marketing campaigns and the role social media plays
Blogger Outreach: Luxury Columnist
Speedy Spotlight with Susan Renner, author of the Luxury Columnist, a blog on luxury lifestyle and living.
Blogger Outreach: Emma Inks, a London lifestyle and travel blog
Emma Copland, author of Emma Inks, spoke to Cision about what made her brave about blogging, using her blog as a platform to address 'real' issues and the best practices PR should follow
If you have any media changes let us know on Twitter @Media_Updates or you can email Priyanka Dayal
https://www.vuelio.com/uk/wp-content/uploads/2014/05/Media-Updates-Logo.png
334
620
Priyanka Dayal
https://www.vuelio.com/uk/wp-content/uploads/2019/09/vuelio-logo.png
Priyanka Dayal
2014-11-13 16:18:21
2014-11-13 16:18:21
UK - 13 November 2014