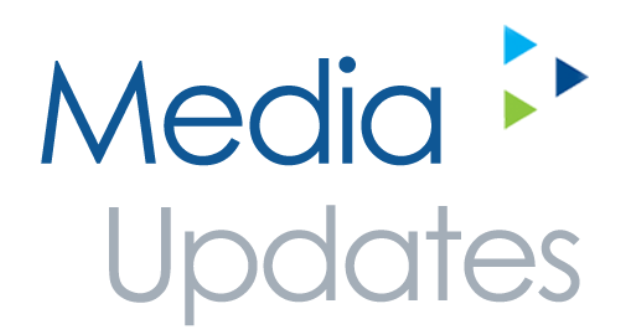 This week's Media Updates covers changes at news titles including The BBC, North Wales Chronicle, Hereford Times and the Manchester Evening News ; fashion, lifestyle and entertainment titles including Star magazine, The Debrief, Closer and evo ; and business and finance changes at The Drum, Insurance Age and APL Media and Health, Science & Technology changes at International Business Times UK and Carbon Brief.
Also, find out what's new on Cision's blog including the Top 10 Art Blogs in the UK,  London's 1,000 most influential people, media coverage of the Ebola outbreak and blogger spotlights of the Voguish Vagabond and Fairysocks
News & Current Affairs
·         Francesca Unsworth has been appointed director of the BBC World Service Group
·         Ceri Thomas has been appointed as the new editor of BBC One's Panorama. He will take up the post with immediate effect
·         Geraint Jones is leaving the North Wales Chronicle to join its sister paper the Leader. He will be replaced by Mike Williams who joins from the North Wales Pioneer
·         Rebecca Cain has been appointed as senior reporter at the Hereford Times
·         Samuel Luckhurst has been appointed as sports writer and reporter at the Manchester Evening News
·         Lincolnshire Media, publisher of the Lincolnshire Echo, has announced plans for a new newspaper in Grantham. The first edition of the Grantham Target will launch on January 7, 2015, costing 50 pence a week.
·         Hannah Hulme, senior news reporter at The Sentinel has now left the publication
·         Keith Perry has been appointed football editor at Birmingham Mail. He was previously sports editor at the Coventry Telegraph
·         Donna-Louise Bishop, senior reporter at Eastern Daily Press, has started her maternity leave
Fashion, Lifestyle & Entertainment
·         Nikita Lee has been appointed assistant editor at Star magazine
·         Charlie Byrne has been appointed as fashion editor for The Debrief
·         Rebecca Twomey has been appointed deputy news editor at Closer. Sarah Packer has also joined the magazine as a showbiz writer
·         Car magazine evo is launching a website www.evo.co.uk in line with its new digital strategy
·         It's Nice That has appointed Emily Gosling as online editor, overseeing the day-to-day running of itsnicethat.com. She joins the company from Design Week. The website has also appointed Liv Siddall as features editor and Jamie McIntyre as art director.
Business & Finance
·         The Drum has appointed former Design Week editor Lynda Relph-Knight to the newly created role of consulting design editor. She will take up her new role from 1 November
·         Ida Axling has been appointed as a reporter at Insurance Age
·         Emma Powell, currently a reporter at Pensions Expert, has announced via Twitter that she will be joining Investors Chronicle mid-November. While Lisa Botter, deputy editor at the Pensions Expert, has announced via Twitter that she is leaving to join Agenda in New York mid-November.
·         Absolute Publishing Ltd has rebranded as APL Media and is set to move from Old Street to its new offices in Highgate Studios, Kentish Town, on 7 November.
Health, Science & Technology
·         Alistair Charlton has joined the International Business Times UK as senior technology reporter. He was previously the devices editor at Mobile Choice magazine
·         Christian Hunt has announced via Twitter that he is to leave the role as editor of Carbon Brief. He will be replaced by Leo Hickman in January.
Cision Blog
The top 10 art blogs you should be reading!
Ebola coverage: 'Panic is spreading faster than the virus itself'
The Ebola virus has been shaping the agenda of media around the world in recent months. From the beginning of May, Cision found over 1.5m references to the Ebola virus in online news items, from 190 countries. But the question is, which countries or areas of the globe are contributing most towards editorial coverage of the Ebola outbreak?
The 1,000 London influencers – but you can't find them all on Twitter
The Evening Standard published its annual list of London's 1,000 most influential people on 16 October.  Cision decided to have some fun with the list so we've created our own ranking with the Top 10, based solely on their Twitter followers. What we found was that of the 10 power people, only four had active Twitter accounts and if we go by their Twitter influence, things sure look different, don't they?
Blogger Outreach: The Voguish Vagabond
Speedy Spotlight with Deano, author of the men's fashion and lifestyle blog, The Voguish Vagabond. He spoke to us about keeping his posts relevant to the 'average guy,' working with PR and the five steps PR should follow for better blogger outreach.
Speedy Spotlight with Joyce Vernals, a 19-year old psychology student from the North of England and author of  the beauty blog Fairysocks. Joyce spoke to us about keeping her blog true to her life (and that includes the imperfections!), the importance of networking with fellow bloggers and more posts to watch out for on student lifestyle.
If you have any media changes let us know on Twitter @Media_Updates or you can email Priyanka Dayal
https://www.vuelio.com/uk/wp-content/uploads/2014/05/Media-Updates-Logo.png
334
620
Priyanka Dayal
https://www.vuelio.com/uk/wp-content/uploads/2019/09/vuelio-logo.png
Priyanka Dayal
2014-10-23 13:28:10
2019-02-27 15:51:21
UK - 23 October 2014