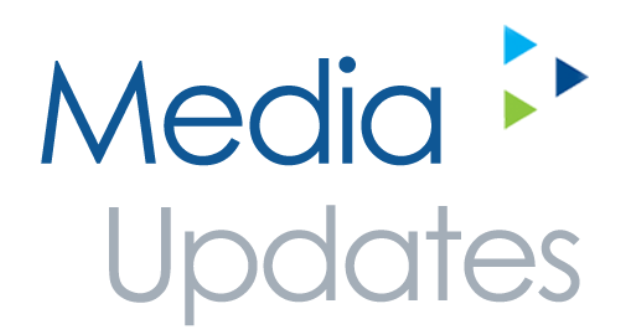 This week's Media Updates covers changes at news titles including BuzzFeed UK, Evening Telegraph, The Guardian and Oxford Mail; fashion, lifestyle and entertainment titles including Wedding Magazine, Radio Times, and Curvaceous; business and finance changes at The Economist and Which? Travel , and Health, Science & Technology changes at The Guardian.
Also, find out what's new on Cision's blog including the Top 10 Film Blogs, an interview with style blogger Karen Smith and results from the latest IPA Bellwether Report on UK marketing budget trends.
News & Current Affairs
Fashion, Lifestyle & Entertainment
Business & Finance
Health, Science & Technology
Cision Blog
Taking a cue from the BFI London Film Festival, Cision UK brings you the Top 10 film blogs!
Bellwether Report: UK firms raise marketing spends
It's good news for the communications industry as UK firms raise marketing spends, albeit marginally for PR budgets.
The Q3 2014 IPA Bellwether Report, published today, revealed that marketing budgets were revised up for the eighth consecutive quarter, and to the third highest level in the survey's history, as companies remain bullish about the business outlook
Twitter reacts as Cision and Vocus unite under the Cision brand
Cision and Vocus have officially combined under the Cision brand and (we're happy to report) the news has been welcomed by the global PR and communications industry. Social media has been buzzing with the news so we've gathered some key reactions (including a Simpsons meme and a Beyonce mention) that sums up the overall sentiment behind the merger
Why one influential lifestyle blogger thinks PRs need to change their approach to blogger outreach
The nature of blogging has changed -What started out as real-life encounters and experiences have now got price tags attached to words and references. Join lifestyle blogger Vicki Day for a 30-minute webinar as she explains why 'PRs need to change their attitude towards bloggers'
Blogger Outreach: Style Sunrise
Speedy Spotlight with Karen Smith, author of the style blog, Style Sunrise. She spoke to us about the mix of topics that make up her blog, the best practices for bloggers working with PR and hitting the 1,000 follower milestone on Bloglovin'
If you have any media changes let us know on Twitter @Media_Updates or you can email Priyanka Dayal
https://www.vuelio.com/uk/wp-content/uploads/2014/05/Media-Updates-Logo.png
334
620
Priyanka Dayal
https://www.vuelio.com/uk/wp-content/uploads/2019/09/vuelio-logo.png
Priyanka Dayal
2014-10-16 12:50:25
2014-10-16 12:50:25
UK - 16 October 2014