Blogger Spotlight: Anthony McGrath, Clothes Make The Man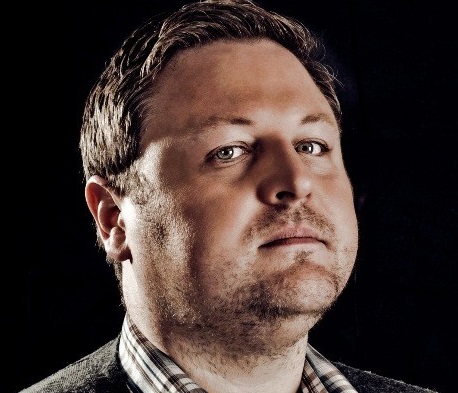 Authored by Anthony McGrath, Clothes Make the Man acts as a medium between blog sites that are either high-end or high-street focused. Catering to the 'ordinary man' this blog offers down to earth advice to help its readers make well-informed sartorial choices. In this spotlight, Anthony McGrath, who recently featured in our fashion blog ranking chats to Vuelio about his personal style, why he is passionate about fashion, why he thinks fashion bloggers have a big impact on their audiences buying habits, and how he likes to work with PRs. 
How would you describe your personal style?  Relax, classic and formal when need be.
Why did you choose to blog about fashion? After spending 10 years in traditional Fashion Magazines, it seemed like a good idea.
Where do you see your blog in five years' time? With more contributors, to offer more opinion and variety. It being more international and involving me and my family spending more time together.
Do you think that fashion bloggers have a big impact on their audiences' buying habits? Absolutely! Completely and it's becoming more and more important. Brands need to wake up and smell the importance of this fact.
What trends do you think will be big this year? I think we are living in uncertain times and honestly fashion does seem to be in a state of flux at the moment with so much going on, with see it buy it, the merger of Men's and Women's catwalk shows. So I'm going to sit back and try and enjoy the ride.
Who are your favourite designers and brands? Tom Ford has the Midas touch in whatever he turns his hand too, but I'm loving seeing a lot of the more casual and street brands coming through and giving fashion houses a run for their money.
How did you build up a relationship with your audience? Accessibility in answering their enquiries and trying to empathise with them, wherever possible.
What are the challenges of being a fashion blogger? The time and expense of it all and some brands not playing fairly.
Do you feel pressured to stay on top of trends? Of course, you have to stay one step ahead, that is the nature of the fashion beast.
What have been your favourite PR and affiliate campaigns that you have worked on? And why? Too many and creative ones to select just one, sorry.
What advice would you give to PRs who would like to work with you? Be genuine, contact me with a good story and let's have a cuppa and discuss things.
Will you be working on any exciting projects this year? Well, it's the blog's fifth anniversary so I need to plan a little celebration, so any ideas, please get in touch.
https://www.vuelio.com/uk/wp-content/uploads/2017/03/Anthony-McGrath-Clothes-Make-The-Man-1.jpg
393
458
Holly Hodges
https://www.vuelio.com/uk/wp-content/uploads/2019/09/vuelio-logo.png
Holly Hodges
2017-03-20 11:01:40
2017-03-27 09:45:42
Blogger Spotlight: Anthony McGrath, Clothes Make The Man