Blogger Spotlight: Claire Hall, Tin Box Traveller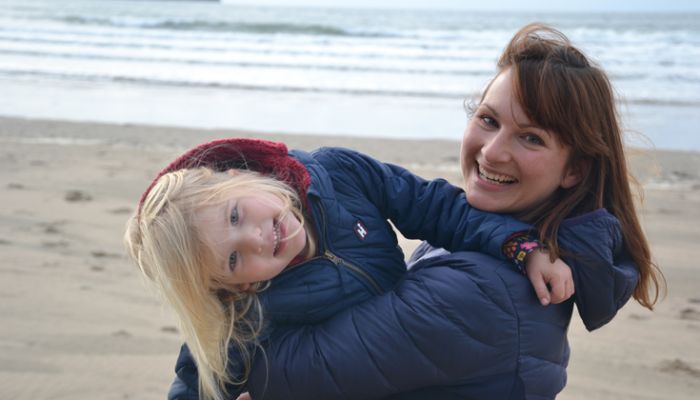 Tin Box Traveller is the affordable family travel blog from Claire Hall. Recently ranked in the Top 10 UK Family Travel Blogs, Tin Box Traveller covers everything from destinations and travel tips to product reviews and outdoor fun. Here, Claire tells us about using her PR experience to shape her blog, working with brands and being stranded in Pompeii!
How would you describe your blog?
Tin Box Traveller showcases affordable family travel in the UK and Europe. It provides honest opinions on destinations, accommodation and attractions suitable for families with babies, toddlers and dogs, with a focus on outdoor fun. There's also a smattering of travel tips and product reviews, as well as ideas for bigger family adventures.
Why did you start your blog?
I started writing my blog in 2012 as a bit of a hobby alongside becoming a new mum and working in PR. Since then it has grown into a business of its own.
What makes your blog stand out against other family travel blogs?
There are some fabulous family travel blogs in the UK covering so many interesting niches. I write about self-catering holidays and outdoor family fun, but also like to indulge in a touch of luxury from time to time – even parents deserve a treat! Something else that makes me stand out is my experience working in media and PR for the past 15 years – I understand the industry, social media and how to write blog posts that will appeal to my readers.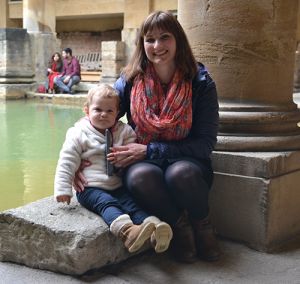 What's the best place you've been as a family?
This is tough one as I enjoy different trips for different reasons. Recently I've loved taking our girls on a city break to Bath, caravan breaks in Devon and Cornwall, a luxury lodge weekend in the Peak District, and a holiday with friends in France.
What's the worst place you've been as a family?
We had an epic family travel fail while visiting Pompeii. It wasn't so much the place – that was stunning – but a bad guide who pretty much abandoned us in the middle of the ruins.
What makes the ideal family holiday?
For us, the ideal family holiday is one we can do at our own pace. Some days we want to jump from one activity to the next, enjoying new experiences, and others we like to chill out and reenergise. Having the choice of fast or slow travel is the key to a good holiday with young kids.
Where haven't you been that you're desperate to get to?
In the UK it's the Scottish Isles and in Europe it's Croatia…or maybe Portugal! Choices, choices!
How do you like to work with PRs?
My blog is a business so I do like working with agencies that appreciate that. I'm keen to hear from PRs working with tourism boards, family attractions, holiday companies and outdoor lifestyle brands. Email is the best way to get hold of me.
What is the one thing PRs should know about you?
I get A LOT of emails so I prefer a personalised pitch. Standard press releases often get deleted without being read.
What are your favourite blogs to read (outside of your own!)?
My go-to reads for travel inspiration are My Travel Monkey, Mini Travellers, Travel Loving Family and Mummytravels. There are so many others that I read regularly that I can't mention them all.
Tin Box Traveller features on the Vuelio Media Database along with thousands of other bloggers, influencers and journalists.
https://www.vuelio.com/uk/wp-content/uploads/2017/08/Tin-Box-Travellers.jpg
420
760
Holly Hodges
https://www.vuelio.com/uk/wp-content/uploads/2019/09/vuelio-logo.png
Holly Hodges
2017-08-03 13:27:41
2017-08-03 13:27:41
Blogger Spotlight: Claire Hall, Tin Box Traveller