Blogger Spotlight: Karen Woodham, Blazing Minds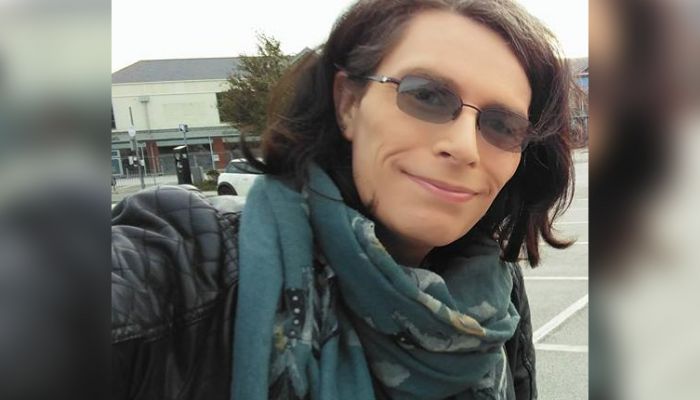 An interview with Karen Woodham, the author of award-winning Blazing Minds. A film blog covering film reviews and news, as well as other entertainment stories, Blazing Minds is ranked in the Top 10 UK Film Blogs. We spoke to Karen about what makes her blog successful, the joy of IMAX and working with PR.
How would you describe your blog?
Blazing Minds is a blog that brings together the love of movies and other entertainment, with reviews of movies, music, tech and events, plus other interesting entertainment-based articles.
What makes your blog successful?
I think that it comes down to the readers knowing that the reviews are honest, they are written with a passion for the art and are never swayed by outside sources, so people know exactly what they are getting when stopping by. Also, having a good reach on social media has helped with the site's popularity.
How many films do you see in an average week?
Now this varies, but I try to squeeze in as many as I can, usually one a day and sometimes two a day. With so many great films coming out on Blu-ray etc. it's great to be able to view them in the comfort of my own home, but also, with the amazing new movies that hit the cinemas, it's great to check them out in formats that you just can't experience at home such as in IMAX.
What's your favourite film of all time?
The original Blade Runner has always been a film that I keep coming back to and most of the time I watch the many cuts of the movie to spice it up a bit. It's also the film that got me into reading a lot of Philip K. Dick's stories.
Least favourite film of all time?
This would have to be The Devil Inside, a film that I found so boring that it actually sent me to sleep in the cinema!
Film that's yet to be released that you're most excited about seeing?
I'm a big fan of the Marvel Cinematic Universe, so I can't wait for Avengers: Infinity War, which hits UK cinemas on the 27 April.
What will win the Best Picture Oscar 2018?
There has been some amazing movies this year, so it's going to be a tough one to predict the winner, but I would love to see Dunkirk win Best Picture. It's a stunning movie that had me on the edge of my seat when I saw it in IMAX, which was a stunning way to experience the film.
How do you like to work with PRs?
I like to get to know the PRs that I'm working with and develop a good working relationship that benefits not only them and their clients, but also benefits me and the blog. I also like to bring great content from PR sources to Blazing Minds without detracting from the quality that is produced.
Can you tell us about your favourite brand collaboration or screening experience?
I remember the midnight screening of Rogue One: A Star Wars Story the most, it was a late night/early night spent with Cineworld at their Broughton IMAX, they put on a great evening with Stormtroopers and Cosplayers meeting and greeting guests before the showing of the movie in 3D IMAX, a wonderful experience and a brand that are so much fun to work with.
What do you call yourself? Are you a blogger, influencer, content creator?
I would have to say Blogger, maybe some time back the word may have been taboo to many, but over the years there have been some amazing bloggers that have produced content that is read more than some of the tabloids. Blogging is more than just sitting behind a keyboard; we travel to and from events, work some amazing people and enjoy what we do, so I'm proud to be called a blogger.
What other blogs do you read?
I tend to read blogs that I have similar interests to such as Back to the Movies, Let's Go To The Movies, The Movie Nerd Strikes Back and many more.
Karen Woodham and Blazing Minds are both listed on the Vuelio Influencer Database, the leading blogger database available to the PR and communications industries.
https://www.vuelio.com/uk/wp-content/uploads/2018/01/Blazing-Minds-Karen.jpg
430
760
Holly Hodges
https://www.vuelio.com/uk/wp-content/uploads/2019/09/vuelio-logo.png
Holly Hodges
2018-01-02 10:00:46
2019-09-10 15:27:20
Blogger Spotlight: Karen Woodham, Blazing Minds