Blogger Spotlight: Student Fashion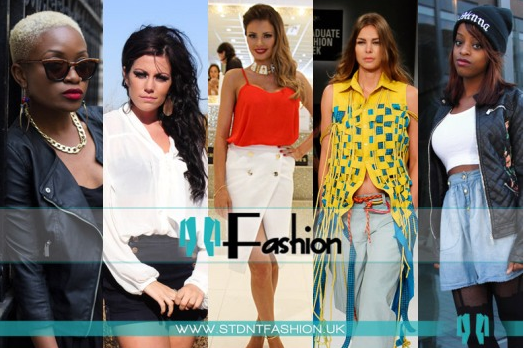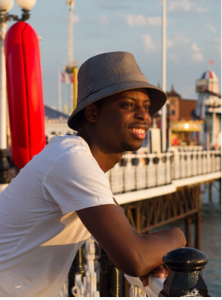 Student Fashion, part of the STDNT network of blogs, topped the Retail and Fashion blog award category for organisations at the UK Blog Awards this year. Editor Chisomo Kachikondo speaks to us about about Student Fashion and its sister sites and what makes them different, how his team works with PRs  and the big projects ahead, including a fashion website and a film.
Why should people read your blog? What makes it different? All of our blogs share material that is useful and aimed at helping readers grow whether that be in respect to their personal style on the fashion site or career aspirations. What makes us different is our distinct tone and format coupled with our great team of contributors. As well as great content from our writers we also feature content written exclusively for us from industry professionals.
How do you measure the success of your website? The primary measure of success for us is the development of our contributors and team members. It let's us know we're doing something right when we hear stories of young people's experience with us having played a pivotal role in them landing a job or even just as simply seeing them develop their crafts.What's your favourite blog and why? My favourite blog is Confessions of a Professional Drama Queen. Just love that its oozing with the authors personality which is full of wit, puns and fun anecdotes. Put simply it's a feel good blog.
What advice would you give to someone who wants to start a blog? Make sure your blog is centered around something you are passionate about and focus on creating great content which people will equally find useful and entertaining; the rest will take care of itself.
How do you work with marketers and PRs? Marketers and PRs can get in touch with us via our advertising page and we have a variety of ways we can collaborate from producing Lookbooks, photos, videos and short films to various forms of native advertising.
How do you use social media to promote/share content? What are the challenges? We use Tweetdeck to schedule content and promote posts. It is a useful tool as it now allows us to give team members the ability to publish tweets without sharing passwords with them which was a prior challenge. We also utilise prominent hashtags to help spread content beyond our immediate following.
What can PRs do in working better with you? We generally work well with PRs and generally don't have any problems although at times it can take a long time liaising when PRs have to approve things with their clients.
What has been your blogging highlight? Winning best Fashion and Retail at the UK Blog Awards has to be up there in the highlights.
What will be big in your blogosphere in the coming months? We're hoping to launch a special fashion related site we've been working on behind the scenes as well as a Fashion Film we have in the works so exciting times ahead. We also hope to release some music via our sister music site.
Editorial information on Student Fashion, STDNT and thousands of other media/blogger contacts and outlets, can be found in the Cision Media Database.
https://www.vuelio.com/uk/wp-content/uploads/2015/07/student-fashion.png
348
524
Priyanka Dayal
https://www.vuelio.com/uk/wp-content/uploads/2019/09/vuelio-logo.png
Priyanka Dayal
2015-07-06 10:08:15
2015-07-28 15:03:55
Blogger Spotlight: Student Fashion