Brexit: the perfect PR for a second Scottish referendum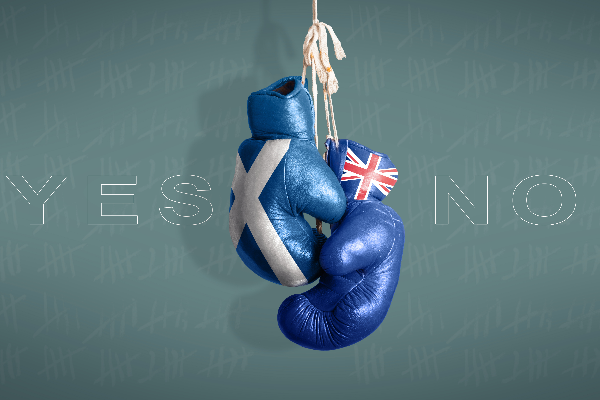 Just three years ago, Scotland held its first independence referendum, securing a no vote with a massive 84.59% turnout. While the SNP was elected in the Scottish Parliament with a mandate to secure a second referendum, it was widely assumed that such a recent referendum would mean that another would be a very long way off – until Brexit.
The decision to leave the EU has given Nicola Sturgeon the perfect PR on which to base her claims to a second referendum. As Scotland voted to remain in the EU, the UK's decision to leave – and the Government's current lean towards a 'hard' Brexit – has meant a new chance for Sturgeon to revamp her messaging.
At the core of this is May's apparent refusal to move ''even an inch'' on issues such as market access: the referendum has been positioned as a chance for Remain voters to decide whether they want to live in the UK and embark on a 'hard' Brexit, or in an independent Scotland which can decide its relationship with the EU.
The timing around this announcement is one of its biggest gambles: as support for another referendum is at more or less 50/50, Sturgeon is hoping that by the time it takes place – almost certainly not before the end of Brexit negotiations – a much stronger basis of popular support will have developed. The unlikelihood that Westminster will submit to Scotland's demands for a referendum by 2019 is a huge part of this. If it doesn't, then Sturgeon has ample opportunity to nurture the idea that it is restricting the will of the Scottish people. The question here is whether this message will resonate beyond the nationalist support base of the SNP to those who voted to remain a part of both the EU and the UK.
https://www.vuelio.com/uk/wp-content/uploads/2017/03/Scottish-referendum.png
400
600
Jake O'Neill
https://www.vuelio.com/uk/wp-content/uploads/2019/09/vuelio-logo.png
Jake O'Neill
2017-03-14 14:07:50
2017-03-14 14:07:50
Brexit: the perfect PR for a second Scottish referendum