'Brief, brief, brief!' – The CAN Group's Claire Powell on providing premier PR for the entertainment industry
'I never set out with the desire to be in the industry,' says media, PR and events expert Claire Powell, founder of The CAN Group.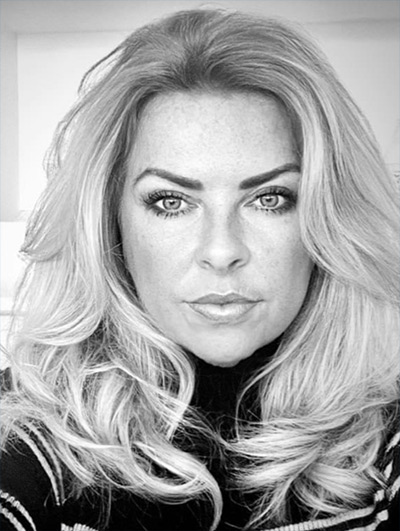 'I started working with an events company, undertaking their marketing, when I was approached to work on a new group that were just starting off called Take That.'
At the forefront of the creative industries for almost three decades, Claire's start with an 18-month tour with Gary, Mark, Robbie, Jason and Howard led to a series of magazine roadshow tours that gave bands like Boyzone, West Life, Ant & Dec and Peter Andre their big breaks.
'I've had so many amazing moments over the years, and worked with many incredible people and businesses, but what continues to drive me is helping people achieve their dreams. My team and I sit with our clients regularly to discuss their ambitions and wishes, and we create plans to make this happen'.
Read on for Claire's experiences in entertainment PR, the impact of social media on the industry and her thoughts on 2023's awards season controversies.
How has the entertainment PR industry changed throughout your career?
To use the word 'massively' would be an understatement. Long gone are the days when you would create a plan with the media, because there are so many different platforms and outlets now – covering all is a huge task. Previously, you could make major announcements in special agreements with publications, but with mobile phones and social media, pictures can go all over the world in a matter of minutes which makes it difficult to control and secure an exclusive deal.
How has the growth of social media changed 'traditional' PR?
There will always be a need for some of the conventional functions that PR has always offered. Even with more digital approaches, traditional methods will be at the crux of the campaigns and keeping good working relationships with journalists is a must. These are the tools of our trade.
However, there has been change particularly with social media and the rise of influencers, and the general decline in readership of magazines and newspapers. So much news is readily available now at our fingertips, which is really sad for journalists and publishers as we see more and more conventional sources of information fold.
You also work in the beauty space – what are the big differences between the entertainment and beauty spheres, and what are the crossovers?
Entertainment is about creating big story lines and it is very picture-based, while beauty is about the products, the people behind the brand and finding a unique point of difference from your competitors. Both require forward-planning, creative strategy, and thinking outside the box to maximise opportunities and get the best coverage for your client – no matter the industry they are in.
It is never a 'one size fits all' approach. We work with our clients to create bespoke campaigns that are right for them, and their end goals.
Crisis comms is becoming even more important – what advice would you give to fellow PRs with clients in reputational trouble?
Brief, brief, brief! Be sure to research what they are walking into and only go to a journalist that understands the client you are talking about. It is about protection. Keep to the truth, the facts and guide your client though this critical stage. So many PR and management companies don't do this in a carefully controlled way which can lead to more damaging situations later down the line.
What is your take on the controversy surrounding this year's Oscars nominations – does the PR process for performers during Awards season need to change?
I've read about the celebrity guerrilla campaign to endorse Andrea Riseborough's Best Actress nomination. The film didn't perform well at the box office, but in the final weeks of voting for the 2023 Oscar nominees, it received endorsement from Charlize Theron, Jennifer Aniston and Kate Winslet praising the performance.
It is a difficult one to comment about as nobody knows what happens behind the scenes – maybe these celebrities watched the film and really liked it! But with any award seasons, the nominees will campaign and appear on popular talk shows to discuss their excitement for the upcoming events. Personally, I wouldn't be surprised if this activity is taking place prior to the nomination announcement.
However, I strongly believe awards should be given upon merit and would like to believe a good performance will prosper, and the award will be given to the rightful winner on the night.
What are the big trends the PR industry should be prepared for over the next few years?
I think the cost-of-living crisis will continue to be an important consideration for everyone.
Customers will be making more considered purchase decisions, and brand or spokesperson communications should be aware of this. You often see a lot of brands and celebrities making tone deaf comments with long-standing consequences to their reputation, often beyond the point of repair.
While agencies need to ensure that their PR strategies reflect their client's business need, all PR plans need to be flexible and responsive to the client's market. The past has shown all of us that things can change overnight, so you need to be willing to adapt too.
For more on responsive PR, check out our previous piece 'Reactive PR: Turning something out of nothing'. Want to connect with entertainment media? Find out more about the Vuelio Media Database here. 
https://www.vuelio.com/uk/wp-content/uploads/2023/03/The-CAN-Group-Claire-Powell-interview.jpg
430
760
Phoebe-Jane Boyd
https://www.vuelio.com/uk/wp-content/uploads/2019/09/vuelio-logo.png
Phoebe-Jane Boyd
2023-03-07 14:06:08
2023-03-07 14:06:08
'Brief, brief, brief!' - The CAN Group's Claire Powell on providing premier PR for the entertainment industry