Daddy blogger John Adams speaks of his win at the #VuelioBlogAwards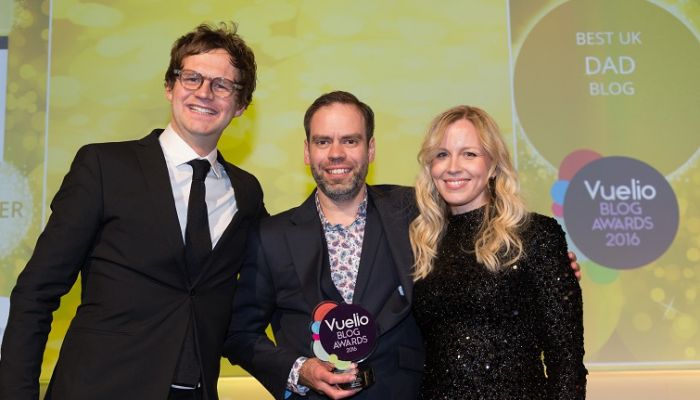 Last Friday John Adams, author of Dadbloguk.com walked away with the best daddy blogger prize at the Vuelio Blog Awards. Having recently appeared on our parenting ranking, John shares his thoughts on winning best dad blogger and what it means for his career.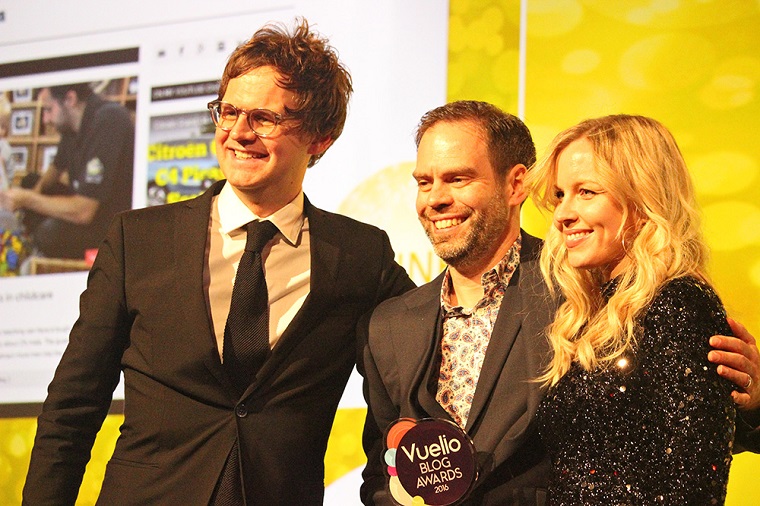 "I was stunned when my name was read out. I was convinced one of the other guys was going to win so it came as a shock, albeit a very pleasant one! It feels fantastic to get recognition in this way from Vuelio. The judging panel was formidable and it means a great deal that they rated my blog so highly.
"Winning will raise the  profile of my blog and YouTube channel. It is great to have recognition in this way from people that understand blogging and marketing. I hope the award will increase my appeal to any brands or organisations that wish to work with a dad blogger or blogger that writes about the subjects I cover (family life, parenting, motoring, photography, men's grooming and style etc.).
"As an aside, my eldest daughter wrote a note saying 'Well Done Daddy'. It was pinned to the front door when we got home. The kids were so proud, as was my wife and mum! It's helped me personally, not just my career.
"Vuelio has made a huge effort to understand bloggers and it is the marketing leading blogging database. It is the only media monitoring company of its size to hold a blogging award ceremony. As a result, the Vuelio Blog Awards are a firmly established fixture, despite only being two years old.
"I also think the method of judging, via a panel, means the awards are not a popularity contest. The panel is made up of bloggers, analysts and marketing specialists. There is a balance between the creative bloggers and those who need to work with them."
https://www.vuelio.com/uk/wp-content/uploads/2016/11/John-Adams_Vuelio-Blog-Awards.jpg
455
755
Jake O'Neill
https://www.vuelio.com/uk/wp-content/uploads/2019/09/vuelio-logo.png
Jake O'Neill
2016-11-29 13:59:28
2016-12-19 16:46:15
Daddy blogger John Adams speaks of his win at the #VuelioBlogAwards