Everyone has #280characters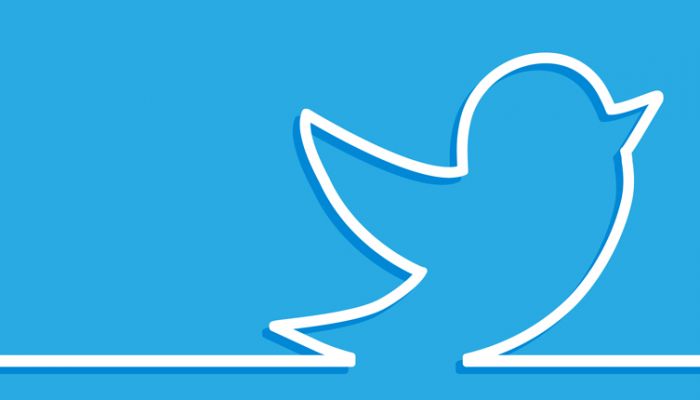 Twitter has finally rolled out 280-character tweets across the platform, after trialling the initiative with a handful of users at the end of September. As with any change on social media, the general consensus is to be outraged – but some brands are making use of the new limit to have 'fun'.
*unneccesary warning* this post is much longer than it would have been before the new 280-character limit.  
To check that your account has been accepted into the 280 club, either write a really long tweet or check for a little blue ring, which has replaced character count, when you write a new tweet. It should look like this:



A character count appears for the final 20 characters and the ring then turns yellow:

When you hit zero and beyond, it turns red and your numbers become negative:

Not everyone on Twitter is delighted with the change, and for many social media managers this is seen as ruining Twitter's USP.
Our own social media manager, Kirsti Kauronen, said: 'One of the main reasons Twitter became so successful was because of the brevity of posts – if you can't say what you want in 140 characters (which I think is most people's attention span anyway) you might begin to bore people and Twitter might not be the right platform for you.
'From a communications perspective, I can see why many social media managers would be happy to avoid the everyday battle with the character limit but, personally, I'd prefer to keep it!'
Keeping to such a short limit encouraged creativity and so some are planning to stick to 140 characters:
Hey @Twitter, we'll stick to 140, it's all we ever needed. #280characters pic.twitter.com/mJqHYxIKwF

— M&C Saatchi Abel (@mcsaatchiabel) November 8, 2017
Always remember…

▪️Brevity is the soul of Twitter.#280characters

— JJLW Creative (@JJLWcreative) November 8, 2017
For charities, and those that generally have more worth saying, the new limit is being welcomed (and used to make a point):
Democratic Republic of Congo.

Nigeria.

Libya.

Iraq.

Syria.

Afghanistan.

Myanmar.

Somalia.

South Sudan.

Ukraine.

We might have #280characters but that's still not enough to talk about all the places where civilians are caught in conflict.

— ICRC (@ICRC) November 8, 2017
With our #280characters we can now tell you how to spot sepsis:

Slurred speech or confusion
Extreme shivering or muscle pain
Passing no urine (in a day)
Severe breathlessness
It feels like you're going to die
Skin mottled or discoloured

Remember, "Just ask: could it be SEPSIS?" pic.twitter.com/EB9keH8Emt

— The UK Sepsis Trust (@UKSepsisTrust) November 8, 2017
But for other brands, the new limit seems to be more of a challenging target to reach:
Please buy smoooooooooooooooooooooooooooooooooooooooooooooooooooooooooooooooooooooooooooooooooooooooooooooooooooooooooooooooooooooooooooooooooooooooooooooooooooooooooooooooooooooooooooooooooooooooooooooooooooooooooooooooooooooooooooooooooooooooooooooooooooooothies#280characters

— innocent drinks (@innocent) November 8, 2017
"Ohhhhhhhhhhhhhhhhhhhhhh! Let's name the zones, the zones?! THE ZONES! Let's name zones of the open seaaaaaaaaaa! Theeeeeeeeeere's eipelagic, mesopelagic, bathyal, and abyssalpelagic, hadipelagic, and all the rest are too deep for you and me to seeeeeeeeeee!!!!!!!" #280characters pic.twitter.com/fnu1uI80ac

— Disney•Pixar (@DisneyPixar) November 8, 2017
Of course, the new character limit explicitly ignores the only technical request users ever seem to make to Twitter. And so, this morning, the most popular tweet is variations on:
Dear Twitter,

We need an edit button next.
We need an edit button next.
We need an edit button next.
We need an edit button next.
We need an edit button next.
We need an edit button next.
We need an edit button next.
We need an edit button next. #280characters ♥

— Kitoy (@Kitoyyyy) November 8, 2017
What do you think of Twitter's new limit? Is it killing creativity, or have tweeters now got a chance to express themselves properly?
https://www.vuelio.com/uk/wp-content/uploads/2017/09/Twitter-bird.jpg
430
760
Jake O'Neill
https://www.vuelio.com/uk/wp-content/uploads/2019/09/vuelio-logo.png
Jake O'Neill
2017-11-08 10:34:35
2017-11-08 10:34:35
Everyone has #280characters